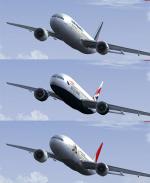 240.94Mb (1349 downloads)
Textures only, 28 liverys included - House, Aeroflot, Air France, Austrian, British, Cathay, China Southern, Continental, Delta, Emirates, Japan, KLM, Malaysia, New Zealand, Pakistan Intl, Aeromexico, Alitalia, El-Al, FedEx, Air India, Kenya, Korean, Singapore Star Alliance, Thai, Turkish, Turkish Barcelona, United, Singapore.
Posted Jan 1, 2017 01:07 by T.Marson
6.22Mb (167 downloads)
FSX/FS2004 Flight1/Bear Studios Mig-15 USAF TC-616 textures.
Posted Dec 23, 2016 23:37 by Liao Yitong
3.69Mb (250 downloads)
Iraqi Air Force F-16C Block 52IQ IAF1607. Textures for the payware Aerosoft F-16. Texture Made By Adhitya Hadziqan Kasim
Posted Dec 18, 2016 01:41 by Adhitya Kasim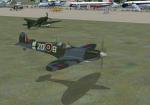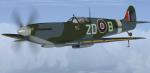 3.40Mb (146 downloads)
Textures for the payware Realair Spitfire Mk IX. This paint shows it's current incarnation, and is still airworthy and based at the Imperial War Museum facility at Duxford.
Posted Dec 17, 2016 19:26 by Ian Roussel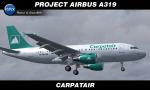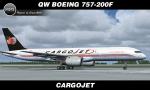 106.67Mb (503 downloads)
It is not all my own bag... I found on the web the red livery and I deleted decorations and from there I created the new colors and new decorations for simviation therefore, special thanks go to AntonioSPB for creating the red livery. This package contains 6 liveries PMDG 737-800WL graphic structure identical but with 6 different colors like red, green, blue, yellow, black and purple, and not weight of the package, there are no duplicate texture but to achieve this the main textures are contained in the "texture.SV_Red" folder that is not where ever be renamed otherwise compromises all the other 5 liveries Moreover, it is not possible to install only one of the other 5 folders without the folder indicated above "texture.SV_Red".
Posted Dec 9, 2016 18:42 by Voyager
9.75Mb (187 downloads)
Austrian Airlines (Lufthansa Regional/Cityline - delivery flight), OE-LWA. Textures for the payware Feelthere/wilco Embraer 195.
Posted Dec 7, 2016 19:22 by Sebastian Gutmann
43.10Mb (434 downloads)
QualityWings British Aerospace Avro RJ 85 Linea Aerea Ecojet CP-2814. Only textures for the QualityWings BAe 146/Avro RJ model. Repaint by Jose Blanco.
Posted Dec 4, 2016 20:10 by Jose Blanco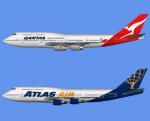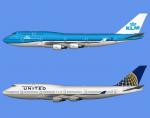 801.85Mb (1077 downloads)
Most of these are by TOGA Projects/Maxime Konareff, Colin Lowe AND David Lockett. 25 paints, I've included the [fltsim. entrys for the aircraft.cfg to install easier, but still need to run the iFLY B747 Configuration Tool to configure the jet correctly. I was going to make some nice custom thumbnails for these but my computer couldn't handle reloading this jet over and over and over again with out memory call, so if some one is feeling up to it by all means.: Air France, Air New Zeland, Ansett Australia, Atlas Air, EVA, KLM, Lufthansa, Pan AM, Royal Air Maroc, Transaero, Air China, China Airlines, Corsair Intl, Delta, Malaysia, Northwest, South African, United, Wamos, British, British Landor, Cathay, Quantas and Singapore, JAL and Pullmantur Air. Liverys only! These Liverys are arcived on Flight1 File Library System Free Downloads for the Simulation Enthusiast
Posted Dec 4, 2016 05:21 by T.Marson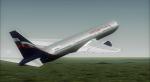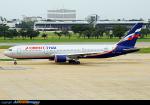 9.69Mb (120 downloads)
FS2004/FSX Orient Thai Airlines HS-BKC textures for the payware Level-D 767-300ER
Posted Dec 4, 2016 04:54 by Liao Yitong
15.10Mb (263 downloads)
Textures for the payware Feelthere E195 in Flybe livery. Flybe was the first airline in Europe to acquire the 118-seat Embraer 195 twin jet.
Posted Dec 2, 2016 13:16 by Kelvin Keeble