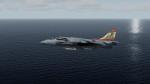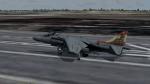 18.25Mb (69 downloads)
Textures for FSX-P3D SSW Harrier AV-8B. Navy Spanish , 9 Squadron , Air Tatoo 2019. Based in Naval Air Station Rota
Posted Jul 11, 2022 00:54 by Antonio Diaz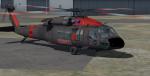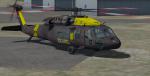 13.95Mb (89 downloads)
Included in this pack is two liveries for the payware Cerasim UH-60. You will need the Cerasim UH-60 for these to work. ZK-HKU(N160PA) also known as "Rose" and N260UH. These are operated by DFES, Department of Fire and Emergency Services in Western Australia, but leased from Kahu. At least, "Rose" is, I am unsure if N260UH is as well.
Posted Jul 5, 2022 18:38 by Delta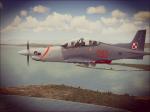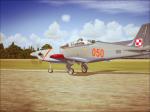 2.17Mb (91 downloads)
Pilatus Iris PC-21 Polish Air Force texture no.050 Orlik. For the payware Iris PC-21 . Textures by Voiteh.
Posted Jul 5, 2022 14:18 by Voiteh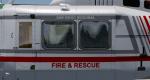 12.14Mb (86 downloads)
This is a repaint pack I have been working on. It covers some USFS contact helos in California along with a San Diego Regional Fire repaint. You will need the payware Flysimware Super Huey for these to work. Instructions included. H-551 pairs nicely with the Crane Flat Scenery I have released. Currently I am working on Sierra Helitack base and Heaps Peak as well. H-506 Trinity Helitack H-520 Sierra Helitack H-520 New Sierra Helitack H-534 Heaps Peak Helitack H-534 New Heaps Peak Helitack H-551 Crane Flat Helitack H-551 New Crane Flat Helitack San Diego Regional
Posted Jun 30, 2022 08:57 by Delta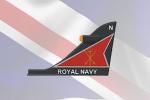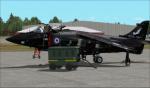 2.43Mb (29 downloads)
A fictional repaint of the Wilco Harrier FRS1 in Black. This is a tribute to this beautiful aircraft and the people that operated them.
Posted Jun 29, 2022 07:22 by W Visagie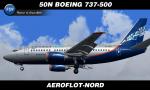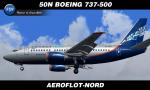 10.77Mb (63 downloads)
FS9/FSX 50North Boeing 737-500 in Aeroflot-Nord livery. Repaint by Sergey Gleba aka serg09. Paint Kit by Denis Minaev. Link to my products on SimMarket: http://secure.simmarket.com/paintsim.mhtml
Posted Jun 27, 2022 15:44 by Sergey Gleba aka serg09
202.89Mb (60 downloads)
Here you have second pack of 30 textures for FSX-P3D EA-18G. You need the payware model by DC Designs. In this pack: VAQ-136 VAQ-137 VAQ-138 VAQ-139 VAQ-140 VAQ-141 VAQ-142 VAQ-209
Posted Jun 26, 2022 01:40 by Antonio Diaz
233.54Mb (70 downloads)
Here you have first pack of 33 textures for FSX-P3D EA-18G. You need the payware model by DC Designs. In this pack: NSAWC VAQ-129 VAQ-130 VAQ-131 VAQ-132 VAQ-133 VAQ-134 VAQ-135
Posted Jun 26, 2022 01:40 by Antonio Diaz
269.81Mb (77 downloads)
Here you have second pack of 36 textures for FSX-P3D F-18F. You need the payware model by DC Designs. In this pack: VFA-103 VFA-106 VFA-122 VFA-154 VFA-211 VFA-213 VX-9 VX-23 VX-31
Posted Jun 26, 2022 01:40 by Antonio Diaz
244.46Mb (65 downloads)
Here you have first pack of 28 textures for FSX-P3D F-18F. You need the payware model by DC Designs. In this pack: VFA-2 VFA-11 VFA-22 VFA-32 VFA-41 VFA-94 VFA-102
Posted Jun 26, 2022 01:39 by Antonio Diaz