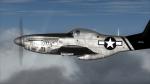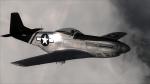 18.28Mb (241 downloads)
Virtual Aircraft Restoration poudly presents: The newly released "Miss Kiity III" for Warbirdsim´s P-51D! All Textures are made with a modified Version of the Original Paintkit, provided by Warbirdsim and are displayed in highest Resolution (4096 X 4096 Px). To use these Textures you MUST have the Warbirdsim "P-51D Restored _Part2" installed in your FSX, wich has to be purchased seperately, since we only provide Textures! No Models, no Panels or other Features are included in here! We added an "Aircraft"cfg so you could simply copy those Entries to your Aircraft.cfg, deleting the "xx" in the [fltsim.xx] rows, just adding 1 to your last Entry. Visit us at: www.facebook.com/VirtualAircraftRestoration
Posted Aug 8, 2020 14:40 by Virtual Aircraft Restoration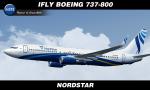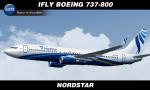 17.39Mb (367 downloads)
FS9/FSX NordStar textures for the payware iFly Jets Boeing 737-800. Repaint by Sergey Gleba aka serg09. Paint Kit by Denis Minaev. Link to my products on SimMarket: http://secure.simmarket.com/paintsim.mhtml
Posted Aug 2, 2020 13:01 by Sergey Gleba aka serg09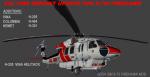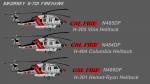 25.33Mb (238 downloads)
This texture package includes 3 new repaints for Cal Fire. Cal Fire will have 4 active Firehawk helicopters by the end of 2020. H-903 was delivered first (represented in Repaint Pack 1). H-205, H-404, and H-301 are in this package. Vina, Columbia, and Hemet respectively. These are intended to be used on Cera Sim's Firehawk Mod available offsite on Sim-Outhouse. It should however, still work on the standard UH-60L Blackhawks. But aircraft.cfg edits will need to be made to those included in the readme. Repaints by Nicholas Mitchell
Posted Jul 22, 2020 00:55 by Nicholas Mitchell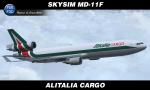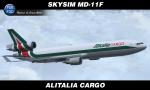 32.27Mb (272 downloads)
P3D/FSX Sky Simulations MD-11F v2.2 in Alitalia Cargo livery. Textures only for payware Sky Simulations model. Repaint by Sergey Gleba aka serg09. Link to my products on SimMarket: http://secure.simmarket.com/paintsim.mhtml
Posted May 31, 2020 12:59 by Sergey Gleba aka serg09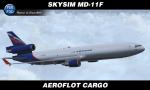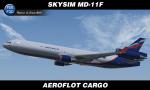 30.90Mb (157 downloads)
P3D/FSX Sky Simulations MD-11F v2.2 in Aeroflot Cargo livery. Textures only for payware Sky Simulations model. Repaint by Sergey Gleba aka serg09. Link to my products on SimMarket: http://secure.simmarket.com/paintsim.mhtml
Posted May 20, 2020 04:16 by Sergey Gleba aka serg09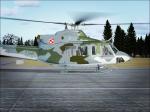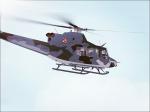 3.16Mb (146 downloads)
Polish Air Force special texture for the payware Cerasim Bell412. Texture by Voiteh.
Posted May 17, 2020 01:33 by Voiteh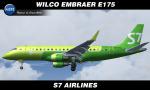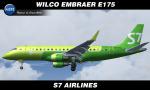 9.12Mb (224 downloads)
FS9/FSX Wilco Embraer E175 in S7 Airlines new colors livery. Repaint by Sergey Gleba aka serg09. Link to my products on SimMarket: http://secure.simmarket.com/paintsim.mhtml
Posted Apr 26, 2020 00:32 by Sergey Gleba aka serg09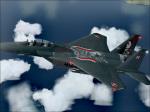 3.48Mb (192 downloads)
Polish Air Force textures for the payware Iris F15 Eagle. By Voiteh.
Posted Apr 7, 2020 01:16 by Voiteh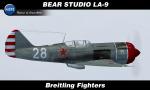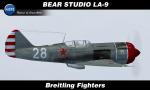 4.62Mb (129 downloads)
Bear Studio Lavochkin La-9 in Breitling Fighters ZK-LIX (28) livery. Texture only for Bear Studio model. Repaint by Sergey Gleba aka serg09. Link to my products on SimMarket: http://secure.simmarket.com/paintsim.mhtml
Posted Mar 29, 2020 13:06 by Sergey Gleba aka serg09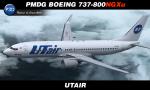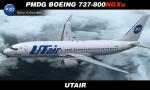 115.43Mb (356 downloads)
PMDG Boeing 737-800NGXu in UTair Aviation old livery. Textures in UHD format only for new PMDG model. Description and installation in Readme file. Repaint by Sergey Gleba aka serg09. Link to my products on SimMarket: http://secure.simmarket.com/paintsim.mhtml
Posted Mar 29, 2020 11:27 by Sergey Gleba aka serg09