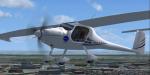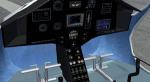 59.38Mb (868 downloads)
FSX Ultralight Pipistrel Virus SW 80. Ultra light Pipistrel Virus SW 80 for FSX and FSX Steam. Tandem side by side equipped with a Rotax engine of 80 hp. Clickable 3D panel, including all the real functions of the plane. The moving parts are fully animated. By Patrick Le Luyer.
Posted Apr 22, 2020 04:52 by admin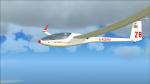 0.01Mb (180 downloads)
FSX Default DG-808S Glider flaps & speeds settings fix. The 3D cockpit does not show the flap settings correctly. The 2D does. I hope this helps!
Posted Apr 7, 2020 03:49 by Jo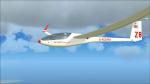 12.17Mb (124 downloads)
British registered G-KGMM glider textures for the default FSX DG808.
Posted Oct 19, 2019 07:12 by Dave T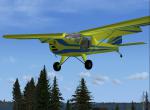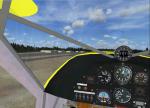 10.04Mb (1227 downloads)
The Ai-10 Ikar is a Ukrainian two-seat ultralight cabin monoplane, designed and built by the Ikar Aero Club of Kiev. With new flight dynamics. Author: Tsyntsar Victor.
Posted Dec 25, 2018 11:58 by Tsyntsar Victor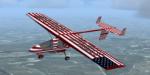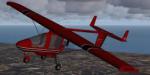 49.96Mb (1157 downloads)
CFM Streak Shadow. The Streak Shadow is a microlight first flown back in the 1970 s by the designer David Cook. It is a rugged, high performance aircraft and will cruise at 100 mph. It also has brilliant short field capabilities as proven by David when he took off from a cricket pitch. A CFM Streak shadow Microlight by Patrick Dyer.
Posted Jan 16, 2018 06:15 by uploader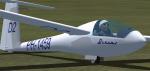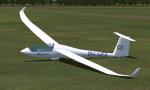 9.93Mb (1419 downloads)
This is a file, which contains a Discus 2B model and the D2 livery (from Zweefvliegclub Deelen). Enjoy it and many hapy landings!
Posted Jun 26, 2017 08:29 by Marko Kleijn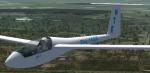 8.44Mb (944 downloads)
This is a file, which contains a LS8-18 glider model and the WTF livery (from the Zweefvliegclub Rotterdam). Enjoy it and many happy landings!
Posted Jun 26, 2017 08:24 by Marko Kleijn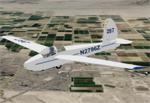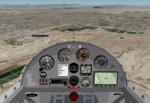 11.65Mb (621 downloads)
This is an example of the Schweizer SGS 1-26C glider which was essentially a SGS 1-26B that could be kit-built. Initially when Schweizer introduced the SGS 1-26 in 1954 it was intended to restricted to kits however most of the ships now flying in the US were factory built. This sim model will work well with both FSX SP2 and P3D V3. Simply unzip the Schweizer_SGS1-26C_287 folder into your airplane folder of FSX or P3D. For more detailed information read the attached pdf. Note, this update corrects one missing texture and adds a few cockpit items. Happy soaring from Ray Girdler
Posted Jun 1, 2017 15:59 by Ray Girdler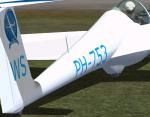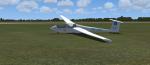 0.27Mb (192 downloads)
Textures for the ASK21 model by Wolfgang Piper) and the WS textures made by me. Enjoy it and happy landings!
Posted May 31, 2017 11:02 by Marko Kleijn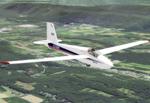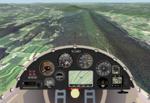 14.63Mb (530 downloads)
This is an example of the Schweizer SGS 1-26E glider which was produced a an all metal monocoque sailplane. It was the last model of the SGS1-26 produced by Schweizer. This sim model will work well with both FSX SP2 and P3D V3. Simply unzip the Schweizer_SGS1-26E_622 folder into your airplane folder of FSX or P3D. For more detailed information read the attached pdf. Happy soaring from Ray Girdler
Posted May 30, 2017 16:00 by Ray Girdler