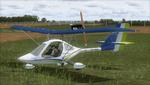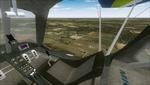 17.82Mb (5513 downloads)
The ML400 is a Brazilian microlight aircraft that was designed and produced by Microleve of Rio de Janeiro. When it was available the aircraft was supplied as a complete ready-to-fly-aircraft or as a kit for amateur constructionThe ML 400 complies with the Federation Aeronautique Internationale microlight rules. It features a strut-braced parasol wing, a two-seats-in-side-by-side configuration enclosed cockpit, fixed tricycle landing gear and a single engine in pusher configuration. Includes VC.
Posted Dec 11, 2014 05:18 by Garnier D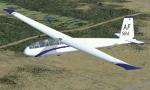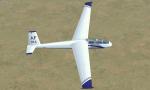 9.90Mb (705 downloads)
Repaint of Wolfgang Piper's Blanik L-13. Represents a TG-10C Kestrel (L-13AC) aerobatic trainer of the US Air Force Academy. Repainted by R.E. Wyman. Requires the LET Blanik L-13 found at www.fsglider.de
Posted Oct 20, 2014 21:18 by R.E. Wyman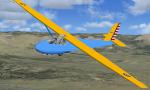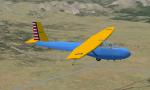 1.36Mb (375 downloads)
Repaint of Wolfgang Piper's Schweizer SGS2-33A. This is a fictional repaint of the SGS2-33A for the US Air Force Academy. Requires Wolfgang Piper's FS2004 Schweizer SGS2-33A Glider Package with FSX update "233av1a.zip". Painted by R.E. Wyman.
Posted Sep 8, 2014 23:15 by R.E. Wyman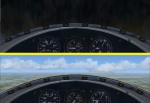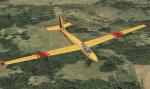 0.21Mb (318 downloads)
A conversion of the Schweizer S-232 from FS9 to FSX contained a reflection_map texture which made it impossible to see outside from the virtual cockpit. This fixes the canopy on the FSX conversion so you will have visibility from the virtual cockpit. Correction by R.E. Wyman.
Posted Aug 5, 2014 23:39 by R.E. Wyman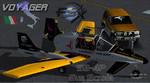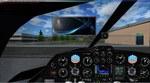 41.18Mb (6360 downloads)
SS-4P Sus Scrofa Cannoli Volanti kitplane package. Includes VC, 6 liveries. Original model by Tim Conrad.
Posted Jul 12, 2014 14:14 by Voyager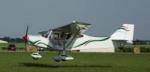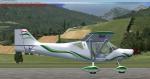 23.91Mb (6823 downloads)
FSX Super Cheetah Aero Service Ultralight 2 places Fully animated with virtual cockpit functional Painting of the flying club Till Chatel (Burgundy France) By Patrick LE LUYER
Posted May 3, 2014 14:35 by Patrick LE LUYER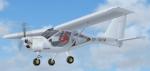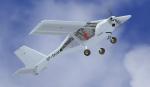 4.61Mb (1771 downloads)
Polish SP-SKIM textures only for Rick's Piper's Aeroprakt A-22 package.
Posted Jun 13, 2013 07:54 by Michal Rodzajewski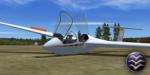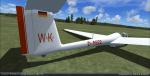 7.43Mb (1805 downloads)
HD-Textures only for the ASK21 by Wolfgang Piper in the colours of the D-9522, owned by the Segelflugschule Wasserkuppe. Made by Marius Kramer.
Posted Apr 14, 2013 07:59 by archive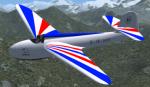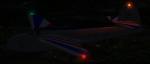 1.55Mb (377 downloads)
Red, white and blue textures for Wolfgang Piper's DFS Habicht 8m v4 glider. These textures are 4096x4096 HD, but will work OK at lower resolutions. Included in the package are instructions for adding wind sound in the exterior views, adding lights and adding smoke trail capability. By Rick Federmann (Pville211)
Requires the DFS Habicht 8m v4
by Wolfgang Piper www.fsglider.de (External link. Please report if broken)
Posted Feb 11, 2013 18:39 by Pville211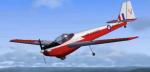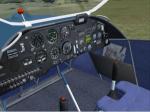 5.77Mb (6584 downloads)
Scheibe SF 25 C - Falke "D-KOGA", Motorglider for FSX. RAF livery. Used by the UK RAF for training. Version 3. Scheibe Falke is a German motor glider. Complete with VC and custom gauges. By Wolfgang Piper.
Posted Nov 6, 2012 12:36 by uploader