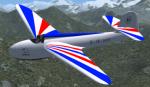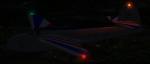 1.55Mb (401 downloads)
Red, white and blue textures for Wolfgang Piper's DFS Habicht 8m v4 glider. These textures are 4096x4096 HD, but will work OK at lower resolutions. Included in the package are instructions for adding wind sound in the exterior views, adding lights and adding smoke trail capability. By Rick Federmann (Pville211)
Requires the DFS Habicht 8m v4
by Wolfgang Piper www.fsglider.de (External link. Please report if broken)
Posted Feb 11, 2013 18:39 by Pville211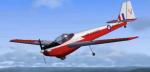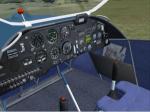 5.77Mb (7086 downloads)
Scheibe SF 25 C - Falke "D-KOGA", Motorglider for FSX. RAF livery. Used by the UK RAF for training. Version 3. Scheibe Falke is a German motor glider. Complete with VC and custom gauges. By Wolfgang Piper.
Posted Nov 6, 2012 12:36 by uploader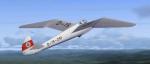 2.00Mb (1967 downloads)
Repaints for a Ammunition-Glider of 1944 and a Training-Glider of 1935. Hope you will enjoy it. Repaint of the Schempp-Hirth Gö-3 'Minimoa' Vers.5d for FSX by Wolfgang Piper.
Posted Nov 6, 2012 02:37 by Krop Alexander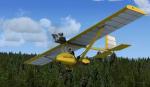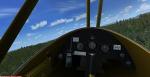 12.85Mb (6736 downloads)
Whittaker MW6 microlight with Full animations, 3D gauges and Baked Textures. By Craig Richardson
Posted Oct 11, 2012 10:20 by uploader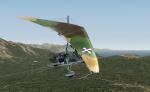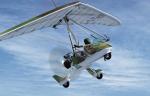 2.54Mb (1495 downloads)
Repaint of the default FSX AirCreation Ultralight. Serbian WWII military camo textures. Bozo Mrsulja
Posted Mar 17, 2012 15:50 by Bozo Mrsulja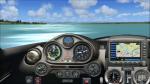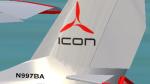 0.81Mb (4555 downloads)
Widescreen 2D panel for Andeas Koerner's remarkable rendition of that great LSA amphibian + corrected registration number.
Posted Nov 18, 2011 04:45 by Jean-Luc Peters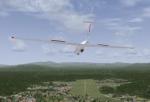 0.37Mb (5213 downloads)
This software for FSX where one can choose which aircraft have to tow you and to fly an patern. Software by Paavo Pihelgas and upload by Eldar
Posted Oct 5, 2011 05:48 by eldar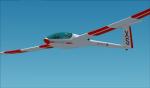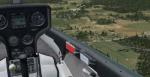 9.05Mb (5081 downloads)
This Livery Created as a request.It depicts the livery,or closely matches the Watton Air Cadets U.K. Aircraft created by FSX. Contains the whole aircraft.
Posted May 30, 2011 07:32 by HOTZONER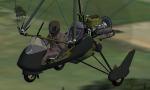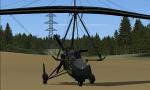 2.60Mb (2470 downloads)
Repaint of the default AirCreation Ultralight. Textures for a Special Operations "Spec-Ops" ultralight to take you on your secret missions behind the lines. Painted by R.E. Wyman.
Posted May 1, 2011 23:36 by R.E. Wyman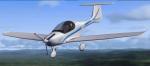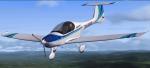 13.08Mb (12579 downloads)
ATEC company with based in Libice nad Cidlinou (Nymburk region, Czech republic) was founded in 1992. First, we started up with custom manufacturing of ultralight aircraft components. Until now, we have already produced and delivered hundreds of ultralight aircrafts, which, as we hope, are making pleasure to their pilots all over the world. In 1996 we produced the legendary aircraft named ZEPHYR, which was a technological innovation in UL category. A year later, it reached its first award at Aerosalon in Jihlava, Czech republic. Even if actual design and construction are completely different comparing the prototype, it still keeps its popularity. In the year 2000 was the aircraft certified as ZEPHYR 2000 and later renamed to ATEC 122 ZEPHYR. Includes VC.
Posted Feb 23, 2011 15:51 by archive