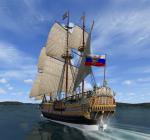 13.89Mb (67 downloads)
FSX/Accel Pilotable russian 54 gun ship "Goto Predestinatsia" from 1700 - an Ai-model is included. This vessel was the first russian ship of the line. The meaning of the name is "God's Predestination". The replic from 2014 is now the proud of the museum at Woronesch/Russia and I would say it is one of the most beautyful museums ships worldwide. The Sim-model reflects the old warship and differs a bit from the museums boat. It is almost complete rigged with hundreds of ropes and has twenty three animated guns. Twentyfive cameras let you explore the whole ship: The deck, the lower gun deck and you can enjoy the sailors views from high above in the masts. The effects allows you to fire broadsides to starboard and port seperatly. The model should run in P3dV3 and in FS2004 but it is not tested and no support is given. FSDS 3.5 model made by Erwin Welker
Posted Aug 3, 2022 02:19 by Erwin Welker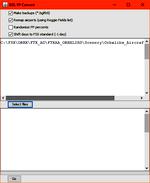 0.54Mb (71 downloads)
Flightplan BGL converter: a tool to convert FS9 Traffic BGL files to FSX format. Useful to avoid format mixing that are often sources of conflicts. By Lamont Clark.
Posted Jul 28, 2022 01:58 by Lamont Clark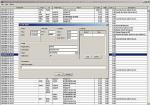 0.50Mb (13 downloads)
FSX Log book Editor is a graphical editor for FSX log book files. It can edit all entries in it and modify fields not editable within FSX (including flight durations and landing airports). Broken logbook files can be repaired you can also add or remove existing entries. The contents of your old FS9 logbook can be imported and you can also export the logbook to HTML or MS Excel-compatibles files. Requires Java Runtime Environment. By Lamont Clark (lc0277).
Posted Jul 28, 2022 00:07 by Lamont Clark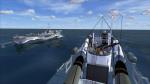 61.11Mb (140 downloads)
FSX/Accel Vosper 70ft Motor Torpedo Boats. The package contains three pilotable and two Ai-models. MTB 34 was an early version, completed in 1940 and the model has the paint scheme of the 4th MTB flotilla Felixstowe 1941. MTB 74 was converted for the special operation "Chariot" to join the raid against the docks of St. Nazaire on March 1942. The third pilotable version is a formation of MTB 34 and 74. The pilotable models comes with animated Torpedo launches and MTB 34 has a stick controlled twin AA-gun. Up to sixteen camera views let you explore the decks or watch the animations. The Ai-models are proposed for the great tool AiCarriers2. FSDS 3.5 model and configuration made by Erwin Welker
Posted Jul 20, 2022 02:09 by Erwin Welker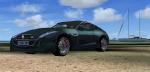 0.41Mb (76 downloads)
Fix for the FSX/Acceleration Jaguar F-Type. Just replace the model folder with the new MDL to get tiny corrections. At the right side of the tail hood was a gap which is closed now and I have improved the front lower edges. Sorry, but those parts exeeds the limit of the old FSDS which is good for aircrafts but not sophisticated enough for perfect cars. Anyway, I tried my best but some parts can't reach the real design. The new aircraft.cfg raises the speed. Erwin Welker
Posted Jun 19, 2022 04:11 by Erwin Welker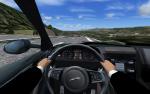 5.84Mb (155 downloads)
FSX/Acceleration Jaguar F-Type. This Sportcar is available since 2014 and comes with four-, six- and 8-cylinder engines from 300 up to 575 HP. The effects and lights are made by Pierre J. Carosin; also my gauges are based on hims. The FSDS 3.5 model with 2D and VC panels is made by Erwin Welker.
Posted Jun 14, 2022 04:25 by Erwin Welker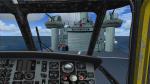 9.46Mb (348 downloads)
FSX/Accel Pilotable italian helicopter missile cruiser Ciao Duilio. The Andrea Doria class cruisers from 1964 combined anti air missiles and anti submarine warfare including carrying helicopters. First they carried Sikorsky SH-34, in the 80th two Sea Kings but finally four AB 212 helicopters. The vessel was armed with a twin SAM-launcher with Terrier missiles and eight 76 mm guns and two triple 324 mm torpedo launchers. The ships became decommisioned in 1991 (C.D.) and 1992 (A.D.). The FS-model comes with many animations like stick controlled missile launches, four animated guns and helicopter take offs and landings. Twenty three cameras let you explore the decks. FSDS 3.5 model and configuration made by Erwin Welker
Posted May 5, 2022 02:06 by Erwin Welker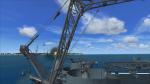 11.12Mb (165 downloads)
FSX/Accel Pilotable WWII light cruiser CL43 USS Nashville. The Brooklyn class, buildt between 1935 and 1938, had five 15.2 cm trible guns and four 12.7 cm twin guns fought in the Pacific and Atlantic wars. Powered with 100.000 shp the vessel reached almost 33 knots. Some of the cruisers were sold after WWII to South America. Nashville went after WWII to the chilean Navy as Capitan Prat and was wrecked in 1983. The argentine cruiser ARA General Belgrano (former Phoenix) were sunk during the Falkland War in 1982. Now you can explore this succesful warship by toggling through twenty five cameras showing hundreds of realisticly details. Effects are seperatly configured for port and starboard. The Ai-vessel USS Helena is converted from Sketchup to native FSX by Klaus Novak and belongs to his WWII US Navy fleet at SOH. Repaint for the Nashville in 1962 Atlantic camo, 2D-panel, configurations and files for pilotable vessel by Erwin Welker
Posted Apr 18, 2022 15:02 by Erwin Welker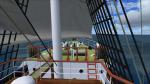 8.39Mb (192 downloads)
FSX/Accel Pilotable three masted barque BELEM with Ai-version. This french barque was launched and maid her maiden voyage in 1896. Buildt and returned to Nantes/France. Between she served with different names for different owners in different countries. With a overall lengths of 58 m she carries up to 1000 squaremeters of sail and is eqipped with 2 engines and 2 screws. The roll angle can bee controlled with Flap commands and a few sails can be changed with Shift E. Fifteen cameras let you explore the decks and provides high views from the masts. FSDS 3.5 model and configuration made by Erwin Welker
Posted Mar 21, 2022 03:58 by Erwin Welker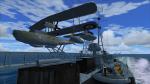 16.07Mb (182 downloads)
FSX/Accel Pilotable FSX Heavy Cruiser HMS Kent 1941 with Ai-version. The County-class cruiser had a length of 192 m, a power of 80.000 SHP on 4 three screws and run almost 32 knots. The vessel was armed with eight 20.3 com and eight 10.2 cm guns plus a lot of AA-guns. HMS Kent was commissioned in 1928. She then served at the China station, hunted for the German battle cruiser Graf Spee and transferred to the Mediterraean in 1940. Scraped after 1948. This addon is a pilotable version with many animations including a catapult launch of a Walrus flying boat. An ai-version, supposed to be used with the great tool Ai-carriers2 is included. Twentyfour cameras let you explore the decks of the ship. FSDS 3.5 model and configuration made by Erwin Welker
Posted Jan 26, 2022 02:32 by Erwin Welker