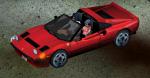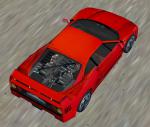 92.97Mb (582 downloads)
FSX/Acceleration/FS2004/P3dV3 Ferrari Package with four Ferrari supersport and racing cars. This Addon contains the rare and beautyful 288 GTO from 1984 which is based on the 308. The 308 GTS with Magnum at the wheeel is best known from the TV series. And the incredible F-40 is included as sport- and racing car. 288 GTO and F-40 let you see the engines and the 308 GTS allows you to drive with open roof top. All models has photorealistical 2D panels and matching VCs. Cameras for FSX and P3d showes you more of the beauty of that wonderful sportcars. Optional files for FS2004 with 32bit sounds and animated wheel for the 2D panel are included. This files and also the special gauges, effects and lights are made by Pierre J. Carosin. The FSDS 3.5 models with panels are made by Erwin Welker.
Posted Mar 30, 2019 04:32 by Erwin Welker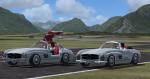 13.33Mb (376 downloads)
FSX, Acceleration, Glossy Vintage Sportscars Mercedes Benz 300 SL. FSX, Acceleration, Glossy reworked vintage sportscars. Attention FS2004 and P3d users: The cars will not run in FS2004 but they works in P3dv3 but they will not have shiny textures and they will not work in P3dv4! The package comes with Sean Connery's 007 Aston Martin DB5 and Mercedes Benz 300 SL "Gullwing" and Convertible. This models replaces my versions from 2016. In the meantime I got the trick to work with Alpha channeling and now my cars has shiny textures. Both Mercedes models has now an improved quality and both models showes more differences; the Gullwing is in the style of 1955, the convertable from 1957. The Mercedes sport cars are based on the "Silver Arrow" racing car the "Gullwing", later also available as convertible version. They were buildt between 1954 and 1963. Equipped with a 3 liter 210 hp engine it was and it is one of the most famous cars ever. The Gullwing doors or the convertable roof are animatedand, also the two ladies in the style of the fifteeth. The 3rd version is the roadster racing together with the "Gullwing". Sean Connery's James Bond 007 DB5 is the worlwide best known movie car ever with all its special gadgets, known from the movies from the 1960's like "Fireball" or "Goldfinger" but also from "Golden Eye" and "Skyfall" and other movies. The sim model has many, many animated gadgets, including the ejection seat so can you watch the ejection of the talkative lady. All sim models provides 2D-panels and detailed VCs with realistic gauges, great sounds and excellent handling. Cameras let you explore the cars inside and outside and let you see the engine. FDE tuning made by Knud Kristofferson. Most gauges and effects are made by J.P. Carosin. FSDS 3.5 model with panel and sound by Erwin Welker
Posted Mar 23, 2019 03:43 by Erwin Welker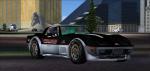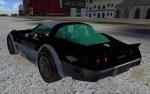 12.53Mb (352 downloads)
FSX/Acceleration/FS2004/P3dV3 Chevrolet Corvette C3 Indianapolis pacecar from 1978. The model comes with photorealistic 2D panel and equal VC. The T-roofs and the hood with the V8 engine underneath are animated. The special gauges and lights are made by Pierre J. Carosin. The FSDS 3.5 models with panels are made by Erwin Welker. The special gauges and lights are made by Pierre J. Carosin.
Posted Feb 28, 2019 03:05 by Erwin Welker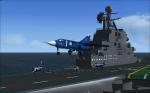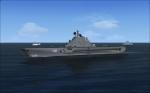 41.46Mb (812 downloads)
FSX Native - Completely re-manufactured Project 1147-44 CVL, with KIROV CGN, SOVREMENY DDG and VICTOR I SSN task group. Animated rads, the VICTOR submerges, huge poly reductions, detailed, texture mapped, full hull and acceleration enabled(2 cats, 4 wires, helio pads). KA-25 and KA-27 AI plane guard helio's. All nice and slippery on FPS. So you'll have something to fly, a MiG-23K naval version of Alphasim's FLOGGER, Hooked, ASM's on dropped object condition so you can shoot stuff from a saved flight. Accel enabled, bumps and specs done. Next is a naval version of Piglets L-29 as a 'MAYA-M' deck landing trainer, also hooked and cat enabled.
Posted Feb 12, 2019 02:50 by uploader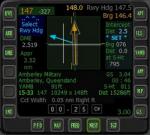 20.31Mb (1590 downloads)
FSX/P3D/FS2004 Synthetic ILS - for every runway at every airport in the Flight Simulator database. AILA - AIRBORNE INSTRUMENT LANDING APPROACH system . Instrument enables selection of any of the 24,491 Airports that exist in Flt Sim database , then selection of any Runway at that Airport, then selection of either Rwy end. Airports can be selected at any global distance from aircraft. Distance Bearing and Steering arrow are displayed,the ILS aimpoint is computed at 6% of relevant Runway length and the ILS is full precision with usual ILS Deviation bars text data includes current, Glideslope, Height above Runway, Distance to touchdown aimpoint, offset (Circuit Width)from Runway centerline,full Airport name and details , enables precise rectangular standard circuits to be flown , also enables an Intercept position to be set at any desired distance prior to ILS aimpoint to easily align aircraft with the Runway. Also includes MARK POSITION capture of any location on earth and generation of a Synthetic Runway, ie. a paddock,a beach, a river, lake, sea, hardened rooftop or bridge, and subsequent ILS approach at that location. the default ILS Glideslope is the usual 3.00 degrees but any angle can be set. Can be used in any aircraft, Helicopter, cropduster, float plane, or fire fighting aircraft. 16 page notes PDF, an Airports ICAO PDF, and several descriptive screenshots. By Karol Chlebowski.
Posted Feb 12, 2019 01:38 by uploader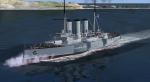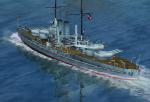 18.53Mb (412 downloads)
FSX/Accel/FS2004/P3dv3 Package WWI warships part 2 with pilotable- and ai-vessels of the Austrian and Greek Navy. This comes with the Austrian battleship SMS Viribus Unitis, armed with twelve 30.5 cm guns and twelve 15 cm casematt guns and the Greek battlecruiser Georgios Averoff, armed with four 23.4 cm guns and eight 19 cm guns. Viribus Unitis went in service in 1912 and was sunk in 1918. Georgios Averoff fought successfully and almost undemaged in four wars and served as flagship for the Greek Navy from 1911 until 1952! Today it is a museum ship in Athens and is worlwide the only steaming WW1 warship. Both pilotable simulation ships has plenty of animations, a 2D and a virtual navigation bridge. More than twenty cameras let you explore the beautyful vessels and the virtual decks. Ship and weapon effects are included. The included ai-models are supposed to be used with the great tool "Ai-carriers" or it can be used for traffic files. Part 3 will follow in early 2019 with boats from USA, Great Britain and Russia. FSDS 3.5 models made by Erwin Welker
Posted Jan 25, 2019 02:16 by Erwin Welker
2.41Mb (1012 downloads)
I have edited the seatbelt announcements we all know, making them more generic so they can be used more generally. Unzip the file and follow the simple readme instructions.
Posted Jan 20, 2019 08:56 by Cusance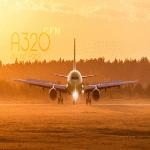 188.04Mb (2393 downloads)
CFM engine sounds of the Airbus A320/A319 for FSX/P3D with HQ cockpit noises (Avionics , Gpws , Wind ...). Video : www.youtube.com/watch?v=vDC6ByNjaR8
Posted Jan 8, 2019 01:18 by Kairi Akai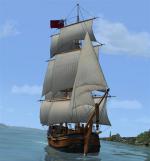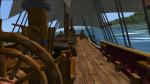 58.66Mb (646 downloads)
HMS Bounty - FSX Native - VERSION 2.0 by Milton Shupe, Nigel Richards, Rob Barendregt, Sasha Rieger, and Rob Ibey. Helmsman by Craig "Full" Richardson Thanks to Roman Stoviak for XML conversion assistance. HMS Bounty 18th Century Tall Ship square rigger completely wind driven, individually animated and controlled sails, animated flags with direction and wind speeds, animated helm, and Sail Management Window to control all ship functions. Ship responds to wind speeds and direction with yaw, keeling, and pitch depending on sails deployed and yard arm positions. Ambient sounds, variable wind and gale storm sounds, ship's bell, "Salute", anchor weigh/drop all add to immersion. NOTE: FSUIPC Not Required for the HMS Bounty to work. 64-bit code included for P3DV4+ users Read the HMS Bounty Replica.pdf for operational controls.
Posted Jan 5, 2019 04:34 by Milton Shupe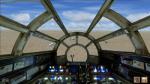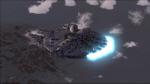 60.85Mb (865 downloads)
Reworked 2D panel with new selfmade gauges, basic Autopilot, GPS,reworked booster effects, new engine and other selfmade sounds! Please read more in the documentation files! Thanks to Dean Crawford for his great Millennium Falcon, Bruce Fitzgerald for his flight dynamics editing work, Philippe Wallaert for the Autopilot, Erwin Welker for the laser effects and new in-/exterior views and Doug Dawson for his groundwork, that i can make so much "sound nonsense"!
Posted Dec 21, 2018 02:46 by Lonestar