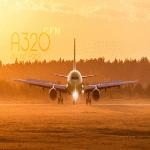 188.04Mb (3412 downloads)
CFM engine sounds of the Airbus A320/A319 for FSX/P3D with HQ cockpit noises (Avionics , Gpws , Wind ...). Video : www.youtube.com/watch?v=vDC6ByNjaR8
Posted Jan 8, 2019 01:18 by Kairi Akai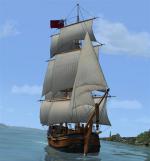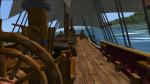 58.66Mb (773 downloads)
HMS Bounty - FSX Native - VERSION 2.0 by Milton Shupe, Nigel Richards, Rob Barendregt, Sasha Rieger, and Rob Ibey. Helmsman by Craig "Full" Richardson Thanks to Roman Stoviak for XML conversion assistance. HMS Bounty 18th Century Tall Ship square rigger completely wind driven, individually animated and controlled sails, animated flags with direction and wind speeds, animated helm, and Sail Management Window to control all ship functions. Ship responds to wind speeds and direction with yaw, keeling, and pitch depending on sails deployed and yard arm positions. Ambient sounds, variable wind and gale storm sounds, ship's bell, "Salute", anchor weigh/drop all add to immersion. NOTE: FSUIPC Not Required for the HMS Bounty to work. 64-bit code included for P3DV4+ users Read the HMS Bounty Replica.pdf for operational controls.
Posted Jan 5, 2019 04:34 by Milton Shupe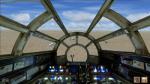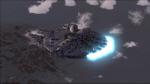 60.85Mb (1003 downloads)
Reworked 2D panel with new selfmade gauges, basic Autopilot, GPS,reworked booster effects, new engine and other selfmade sounds! Please read more in the documentation files! Thanks to Dean Crawford for his great Millennium Falcon, Bruce Fitzgerald for his flight dynamics editing work, Philippe Wallaert for the Autopilot, Erwin Welker for the laser effects and new in-/exterior views and Doug Dawson for his groundwork, that i can make so much "sound nonsense"!
Posted Dec 21, 2018 02:46 by Lonestar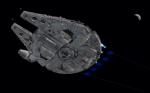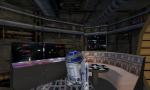 0.21Mb (798 downloads)
FSX/P3D Added views and effects for the Millennium Falcon from Dean Crawford. Thirteen camera views showes the great interior and exterior of this new Starwars fighter with effects from different persons. Configuration by Erwin Welker
Posted Dec 14, 2018 01:51 by Erwin Welker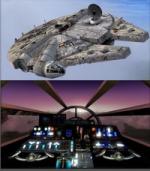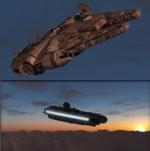 83.46Mb (2931 downloads)
Pilot the fastest hunk of junk in the galaxy! Hi-def 3D model, Virtual Cockpit, custom sounds and scenery for Docking Bay 94 included. Model and textures by Dean Crawford. Sound and 2D panel by "Lonestar". FDE by Bruce Fitzgerald
Posted Dec 7, 2018 01:51 by Dean Crawford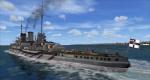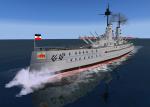 11.78Mb (868 downloads)
FSX/Accel/FS2004/P3dv3 Package WWI warships part 1 with pilotable- and ai-vessels of the german imperators navy. This comes with the battlecruiser SMS SEYDLITZ from 1912 and the dreadnought battleship SMS KOENIG from 1913. My KOENIG is a reworked and improved version and should replace my modell from January 2015. Both ships has plenty of animations, a 2D and a virtual navigation bridge. More than twenty cameras let you explore the beautyful ships and the virtual decks. Ship and weapon effects are included. The included ai-models are supposed to be used with the great tool "Ai-carriers" or it can be used for traffic files. Part 2 & 3 will follow in early 2019 with boats from USA, Great Britain, Russia and Austria. FSDS 3.5 model made by Erwin Welker
Posted Nov 29, 2018 02:50 by Erwin Welker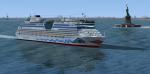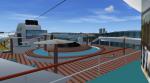 20.11Mb (1121 downloads)
FSX/Acceleration/P3dV3/FS2004 Cruise ship AIDALUNA. She is one of thirteen ships of AIDA cruises (German branch of Carnival cruises) and has a length of 252 m, runs about 23 knots and has a capacity for about 2400 passengers. The package contains a pilotable boat with 2D panel and a virtual navigation bridge plus an ai-version. The pilotable vessel provides twentyfour cameras which let you explore all the sun decks. FSDS 3.5 models and 2D panel by Erwin Welker
Posted Nov 5, 2018 04:03 by Erwin Welker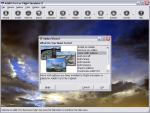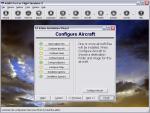 26.59Mb (940 downloads)
Addit! Pro is a comprehensive addon manager for Flight Simulator X. Easily install, manage and remove aircraft, adventures, flights, flight plans, gauges, missions, panels, A.I. airport and facilities data, scenery, sounds, textures, videos, weather and more! Archive add-ons to Addit! Pro's File Cabinet or recreate them in zip files. Modify your aircraft, panels and sounds. Automatically update FS's Scenery Library. Includes FS Configuration Manager, complete scenery library editor, ZIP/RAR support and much more! See Readme.htm for details. Requires Flight Simulator X: Standard, Deluxe, Gold or Steam Edition. By Joseph Stearns. Shareware - Requires paid registration to install an unlimited number of add-ons. See Register.htm.
Posted Sep 14, 2018 13:20 by Joseph Stearns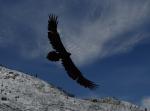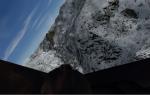 1.21Mb (1566 downloads)
FS2004/FSX/Accel/P3dv3 Pilotable Eagle. You ever wanted to fly like an eagle? Now you can enjoy high mountains with the eyes of an eagle, flying circuits in the thermal or mountain upwinds or make a nosedive like a falcon. Virtual view from the back. Animated wings, legs, head, neck- and tail feathers. Excellent flight handling and easy landing. Reworked FSDS model with swinging wings by Erwin Welker. Original FDEs by Wolfgang Piper, original model and textures by Christopher Hardt.
Posted Aug 7, 2018 03:09 by Erwin Welker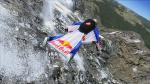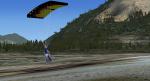 5.01Mb (2488 downloads)
FS2004/FSX/Accel/P3dv3 Wingsuit pilot. Fly in the mountains like a eagle, make a nosedive like a falcon. Now you can enjoy thrilling flights from high mountains and steep cliffs with much fun but without riscing your life. Flying very close to the rocks gives you a feeling of high speed, even more than flying Mach 2 in a jetfighter. Before landing activate your parachute. Virtual view from the back. Saved flights for FS9/FSX and P3dv3 included. FSDS 3.5 model by Erwin Welker
Posted Aug 6, 2018 04:25 by Erwin Welker