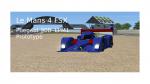 10.31Mb (358 downloads)
The Le Mans 4 FSX Peugeot 908 Prototype is a freeware automobile that is designed and built based on open source with modified FSX parts and xml and does not include animation yet. Hence: version 1.0 = freeware. Demonstrated on youtube, it clocked a 3+ minute lap in Lime Rock Le Mans 4 FSX Circuit de la Sarthe. Yes, it can hit 271 mph down the Mulsanne Straight in Le Mans for FSX, but if you don't have that yet, ( get it soon!), you can download LimeRock4FSX as freeware from this site, or use Area 51 in FSX which has an extremely long runway where you can test vehicle speed and stability. But of course no chicanes, corners, nor scenery as its FSX, and not Le Mans 4 FSX. Have fun! O.K.Daley dba AutoSportsSimulations.com
Posted Oct 24, 2016 09:15 by Orion K. Daley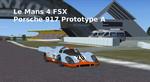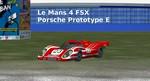 48.50Mb (562 downloads)
The Le Mans 4 FSX Porsche 917 prototype series has 5 models of equal caliber. Please note that these are freeware cars. They are built based on open source with modified FSX parts and xml and do not include animation yet. Hence: version 1.0 = freeware. Yes, they can hit 270 mph down the Mulsanne Straight in Le_Mans 4 FSX, but if you don't have that yet, ( get it soon !), you can download LimeRock4FSX as freeware from this site, or use Area 51 in FSX which has an extremely long runway where you can test speed and stability. But of course no chicanes, corners, nor scenery as its FSX, and not Lime Rock Le Mans 4 FSX – Have fun! O.K.Daley dba AutoSportsSimulations.com
Posted Oct 23, 2016 22:26 by Orion K. Daley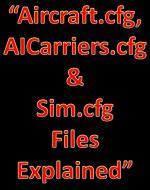 2.47Mb (1516 downloads)
Aircraft.cfg files, AICarriers and Sim.cfg Files Explained. I trust that this document will clarify the many questions that you might have. I'm not an expert on any of these subjects: statements and or assumptions are merely made on numerous observations of tendencies in these types of files over the past year or more
Posted Oct 20, 2016 04:10 by Andre Ludick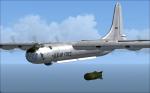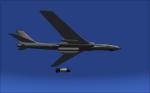 21.22Mb (1835 downloads)
A collection of unmentionable dropable objects, may be used as scenery and mission objects. A selection-by no means exhaustive! of free-fall nuclear bombs from Western and Eastern arsenals, 1945-2017?, but probably no latter... See readme for details. Wear hearing and eye protection. Use SPF 9,000,000 sunblock, keep away from children, despots and elected officials...
Posted Oct 16, 2016 19:32 by LLS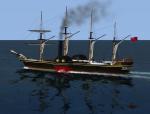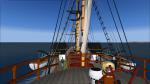 5.76Mb (684 downloads)
FSX/Acceleration Transatlantic paddle steamer Great Western. She was the first steam engine ship specially built for Atlantic crossings. It was also the biggest passenger ship at this time. She won the Blue Riband voyage in 1843 for the fastest boat crossing the Atlantic. The FS-model is very detailed and has removeabable sails and stoppable paddle wheels. Twentyone cameras let you explore the whole ship. FSDS 3.5 model and all configurations by Erwin Welker
Posted Oct 13, 2016 05:02 by Erwin Welker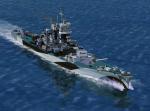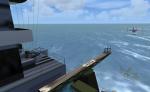 3.88Mb (1044 downloads)
FSX/Acceleration pilotable Large Cruiser USS Guam. This huge cruiser was almost a battleship, just 5 m or 15 feet shorter than the Bismarck. Six battle cruisers of the Alaska class were planned but only the Alaska and the Guam went into service during WWII until 1947. The FS-model is a rework from a CFS2-ai-ship and is now modiefied with more details and many animations. Even the catapult launch of a Curtiss Seahawk belongs to the animations. Twentynine camera views allows you to explore the big boat, the swiveling guns and the seaplane launch. The FS2002 Curtiss Seahawk is made by Paul Clawson with the repaint of Mick Morrissey. The original CFS2 ai-model with the camo textures is made by "Stuart" from SOH. FSX rework with animations and cameras by Erwin Welker.
Posted Sep 26, 2016 04:43 by Erwin Welker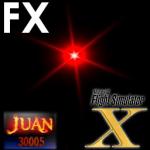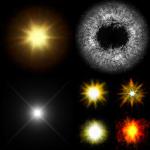 3.29Mb (3366 downloads)
New FSX Effects pack. New effects for water, earth, smoke, lights, contrails and more. Make sure you backup your Effects 1st! 'Brings new effects and leaves your FSX improved'
Posted Sep 7, 2016 15:07 by juan30005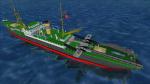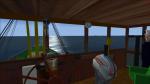 10.45Mb (669 downloads)
FSX Package catapult vessel MS Schwabenland with the four engine floatplane Blohm & Voss Ha-139. The vessel was built 1924 as cargo ship and after 1934 it was used as catapult ship. LUFTHANSA used the ship and the B&V Ha-139 for a fast postal connection between Germany and South America on the South Atlantic. Within the range of 5000 km off the coast the seaplane made a take off from the boat and reached the destination few days before the ship. Also flying boats like the Dornier Do-18 or later in the Great War Blohm&Voss 138 operated from the MS Schwabenland. The package contains a pilotable ship with a virtual navigation bridge, animations like a catapult launch with the floatplane, a swiveling crane and an approaching barge; all easily to been watched with twentyfour camera views. Included are also an ai-version with floatplane and a version with an empty catapult, which can be used for a catapult launches using Ai-carriers2. The saved flight is included but you will need my Blohm&Voss Ha-139 (bv-ha139_vc.zip).FSDS 3.5 models by Erwin Welker.
Posted Aug 28, 2016 04:58 by Erwin Welker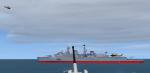 1.68Mb (436 downloads)
FSX/Acceleration County class destroyer HMS Devonshire for ai-usage. The ship was armed with Sea Slug and Sea Cat missiles and was launched in 1960. It carried one Westland Wessex helicopter. One of those helicopters is parked on the heli deck, a second one flies circles arround the ai-boat. This ship is supposed to be used with ai-carriers2 (config example included) or for ai-traffic. FSDS 3.5 model by Erwin Welker
Posted Aug 18, 2016 05:27 by Erwin Welker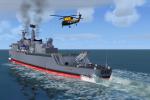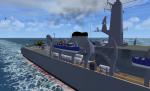 8.72Mb (872 downloads)
FSX/Acceleration County class destroyer HMS Devonshire. The ship was armed with Sea Slug and Sea Cat missiles and was launched in 1960. It carried one Westland Wessex helicopter. The FS-model is extremly detailed and has many animations like the flight of the Wessex heli or the launch of two Sea Slug missiles. Nineteen cameras let you explore the whole ship or watch teh animations. The effects allows you to fire the main guns to starboard and port seperatly. The model is supposed to run in P3D but the boat and its effects are not yet testet. FSDS 3.5 model and all configurations by Erwin Welker
Posted Aug 12, 2016 05:41 by Erwin Welker