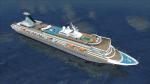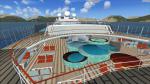 27.45Mb (1848 downloads)
FSX/Acceleration/FS2004 package cruise ship MS Artania as pilotable version and ai-version. The first name in 1984 of that beautiful ship was Royal Princess. From 2005 till 2011 she sailed under the name Artemis. Now she sails modernisized under the flag of Bahamas and the German shipping company PHOENIX-Reisen. The ship has a length of 220.6 m, a beam of 29.6 m and with a power of 23.200 kw a speed of max 22 knots. She has a crew of about 500 and takes up to 1100 passengers. I made a wonderful cruise from Bremerhaven/Germany to the fjords of Norway in May 2017. Doing 100 extra photographs, including all panels of the nav-bridge, just for the textures of this model I was able to create the most photorealistic boat with the most detailed VC nav-bridge I have ever buildt. Twenty eight camera views let you explore all the upper decks and the whole nav-bridge. The gauges are made by Pierre-Jean Carosin. FSDS 3.5 models and 2D panel by Erwin Welker
Posted Jul 19, 2017 04:58 by Erwin Welker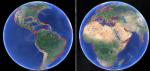 10.37Mb (700 downloads)
This is a program that can help you find the many vessels in Henrik Nielsens' wonderful "Global A.I. Ship Traffic". It covers the latest download, Version 2 and all updates up to July 2017.. It displays the routes on Google Earth, the route number and a list of the ships that can be found on that route. There is a separate file containing their departure and arrival times on each of the routes, with instructions on how you can locate them. There is also a full list of the names and types of all the ships that are in the program. For best results I recommend using my program with the "Little Navmap" program. Little Navmap displays all the AI ships and more in an approximate forty mile area around your aircraft. It is a navigation program all by its self. See "Installation" doc for details where to find it. This download was created by Carl Vokes.
Posted Jul 17, 2017 10:14 by Carl Vokes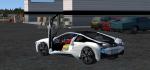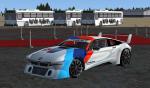 8.82Mb (1542 downloads)
FSX/Acceleration/FS2004 BMW i8 hybrid sport cars. The i8 street car is a sophisticated high tech concept plug-in-hybrid that brings together the advantages of innovate electric motor and combustion engine technologies. It is produced in a small series and is equipped with a 1.5 l 170 kw Otto engine plus a 96 kw electro motor. The second model is a what if design study retro model regarding the BMW M1 Procar racer from 1979/80. The gauges are styled and has extra functions regarding the original instruments. All gauges, sounds, effects and the FDE tuning was made by Pierre-Jean Carosin. FSDS 3.5 models and 2D panels by Erwin Welker
Posted Jun 9, 2017 07:44 by Erwin Welker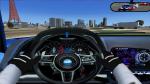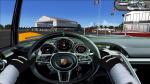 21.14Mb (395 downloads)
FSX/Acceleration Upgrade package with improved gauges, some tuned FDEs and Porsche 918 sounds. The new gauges are styled and has extra functions regarding the original instruments and are made exclusivly for my car addons: Mercedes 300 SL, Toyota Celica, Porsche 911 GT2, Porsche 918 Spyder and the retro Renault A110 Alpine. The A110 Alpine, the Porsche GT2 and 918 got improved FDEs and the 918 additional a new powerful sound. All gauges, the FDE tuning and the 918 sound was made by Pierre-Jean Carosin. Improved 2D panel for the Toyota and package by Erwin Welker.
Posted May 21, 2017 09:15 by Erwin Welker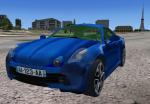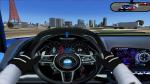 17.11Mb (793 downloads)
FSX Retrostyled sport car Renault A110 Alpine 2017. The original was a very succesful street, race and rallye car produced between 1961 and 1977. The new version was shown on the Autosalon Geneva 2017. The engine with 250 hp and 320 Nm torque comes from the Megané RS. The FS-model is representing that car from the exibition in 2017. The model has a photorealistic 2D panel and a VC with very realistical instruments. The airfiles are supposed to be used on the new Le Mans racetrack scenery. All the gauges, the sound and the airfiles are made by Pierre-Jean Carosin. FSDS 3.5 model and 2D panel by Erwin Welker.
Posted May 14, 2017 02:41 by Erwin Welker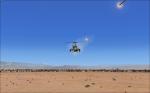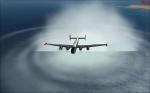 5.46Mb (1099 downloads)
Poorman's tactical pack, ASW and ASUW for FSX. Freeware rocket and missile solution part2 .. and some other stuff. This is a cfg file-based rocket and missile solution that can be applied to any object with s simple cut and paste, such as Chris Skyes FSX weapons packs. The flight solution can give weapons flight profiles ranging from glide bombs and LGB's, to photon torpedo's. This is suitable for fixed wing and rotary wing aircraft at all speeds and altitudes, even in space. Works from saved flight, or mission- you'll have to set up your own, see readme. Other infernal devices include; Nuclear and conventional depth charges with appropriate custom effects, US and British ASW torpedo's, and a para-flare that illuminates terrain and objects. Will not work in P3D-sorry kids. Only tested in FSX acceleration. See readme for details.
Posted May 1, 2017 14:35 by LLS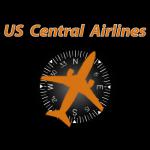 19.21Mb (776 downloads)
This is the first soundpack I'm releasing for my VoiceAttack "virtual copilot" profile. It includes 70 copilot acknowledgements I recorded to add more realism. As always, feel free to edit or modify this profile as you please. Please read the readme for installation instructions.
Posted Apr 9, 2017 16:36 by JackRiordan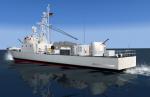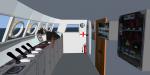 54.65Mb (974 downloads)
FSX/Acceleration/FS2004 package missile armed fast patrol boat S-148 Tiger Class. The boats served in the 1970th and 80th in the German Bundesmarine (Navy). The construction was made in Germany but the production was done in Cherbourg and also the export was made from France. The armament cosnists of 1x76mm and 1x40mm gun and 4 MM38 Exocet launchers. The package contains two pilotable versions (solo or with a second boat in formation) and an ai-version supposed to be used with the AI-Carriers2 tool or for AI traffic. The pilotable boats has a photorealistic 2D panel and a complete virtual navigation bridge. Both guns and two Exocet missiles are animated. Twenty cameras allows you to explore the boat and to watch all teh animations. FSDS 3.5 models and panels made by Erwin Welker.
Posted Apr 2, 2017 05:27 by Erwin Welker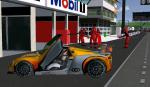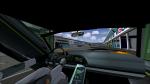 12.56Mb (787 downloads)
FSX/FS2004 Package sport and racing Car Porsche 918 Spyder/RSR. It was a very expensive concept car, in production between 2013 and 2015. Later on Porsche used it as technology carrier as hybrid with a 4.6 liter 447 kw plus two electro motors with 210 kw; altogether about 880 hp. The 918 RSR is a combination between the Spyder and the Porsche 997 GT3 R Hybrid. This package contains three different models in three paint schemes: 1. Spyder with animated tail spoiler, driven by girlies. 2. Spyder in RSR look with racedriver and removable rooftop. 3. RSR with racedriver in the colors of the Porsche Inteligence Performance. The models has a 2D panel and a VC. The airfiles are supposed to be used on the new Le Mans racetrack scenery. FSDS 3.5 model, 2D panel and generic sound by Erwin Welker.
Posted Mar 27, 2017 04:25 by Erwin Welker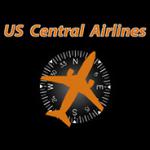 0.02Mb (640 downloads)
By importing and using this profile in VoiceAttack, you will be able to have your very own virtual copilot that will take commands and respond accordingly. You can command your copilot to do many things to make flying easier. I've included a readme that explains how to install as well as all the voice commands/responses available. Registered versions of VoiceAttack and FSUIPC are required for this file to work as intended, but you're free to download and alter it for your own needs. I made it as a foundation for anyone looking for another method of having a virtual copilot. If this gets a lot of downloads, I will include voice packs of real people as copilots in a future update.
Posted Mar 22, 2017 10:37 by JackRiordan