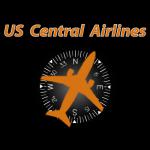 55.46Mb (657 downloads)
This voice pack has been created to offer more variety to the Flightdeck Sound Effects Panel by Marcus Thompson. I cast Alexandria, aka LilHazelEyez, for the flight attendant. She's not a real flight attendant, but she was dedicated to doing a good job. Feel free to give her some appreciation on her Steam page. The FDSFX panel was originally made for FS2004, but it works with FSX just fine. I did not include his panel, because I did not get permission from him. However, I did include a readme file with the gauge section to input into your panel.cfg that will make the panel look right. The panel is called FlightDeck Sound Effects Panel for FS2004 and FlightDeck SFX Colored Panel Plates for FS2004, and you can probably find them on any freeware site. It is a free alternative to having callouts, and it is customizable.
Posted Jan 28, 2017 22:00 by JackRiordan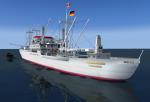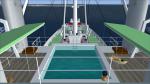 13.13Mb (1040 downloads)
FSX/Acceleration/FS2004 package cargoship Cap San Diego as pilotable version and ai-version. This fast cargoship with a length of 160 m and a speed of 19 knots was was buildt in 1960 and sailed between Germany and South America until 1980. Now she is worldwide the biggest, still operational museumsship and can be visisted in Hamburg. Some days per year she makes daytrips with tourists. The FS-models are very detailed. Thirty one cameras let you explore the whole ship including the complete and realistic detailed virtual navigation bridge. The models are successfully tested in FSX, Acceleration and in FS2004 and it is also supposed to run in P3D but not yet testet. The ai-version is supposed to be used with the great tool Ai-carriers2 or for ai-traffic. FSDS 3.5 model and all configurations by Erwin Welker
Posted Jan 15, 2017 05:25 by Erwin Welker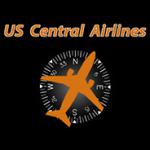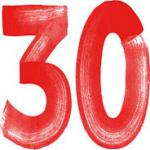 0.27Mb (1544 downloads)
This package contains modified autogen files and a modified effects.cfg file that will give you a much needed boost to your frame rate. It will also provide those of you with slower machines the ability to display volumetric effects that would normally slow down or even crash your game. It has almost no noticeable visual impact on your sim other than improved performance. It really works! Please read the included readme for installation instructions, and remember to back up your original files! Also, please leave a comment on my Steam page if you liked! This package replaces the original FSX FPS Modified Files download. BE SURE TO BACK UP ALL ORIGINAL FILES!! -JackRiordan
Posted Dec 30, 2016 03:27 by JackRiordan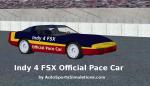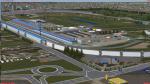 15.72Mb (310 downloads)
Derived from opensource, and provided here as freeware, the Indy 4 FSX Corvette Pace car is specifically built to meet the needs for Indy 4 FSX's official pace car with a top speed in simulation of 165 MPH.
Posted Dec 23, 2016 06:51 by Orion K. Daley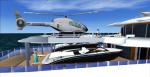 10.95Mb (1638 downloads)
FSX/Acceleration/FS2004 Megayacht Attessa IV as pilotable and Ai-version. This beautiful ship with a length of 100 m is in the ranking list of the longest megayachts on place 33. Like the real one the FS-model has two motorboats and two helipads. At the aft is a Eurocopter which belongs to the owner. A second one is a Bell 206B Jetranger doing animated landings and take offs at the heli pad at the bow. Below the bow is an animated dolphin. Another motorboat can be toggled between two modes: Riding the waves on parallel course or running one minute circles with a bikini girl on waterskies. The FS-model is extremly detailed. Twentytwo cameras let you explore the whole ship and let you watch all the animations including a walking girl. The model is successfully tested in FSX and needs just the replacement of the effects for FS2004. Not yet tested in P3D! FSDS 3.5 model and all configurations by Erwin Welker
Posted Dec 20, 2016 04:10 by Erwin Welker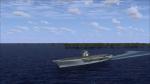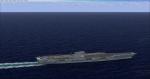 35.43Mb (1284 downloads)
The Vietnam-Desert Storm era of aircraft carriers is really lacking in the world of FSX/P3D. I have been working, using Google Sketchup, to fill this gap. This is the latest project fresh out of the Dry dock. The USS America (CV-66) is the 3rd of the Kitty Hawk class. Installation and information in the ReadMe! file. Fully AICarriers compatible.
Posted Dec 18, 2016 20:45 by WombRaider78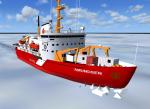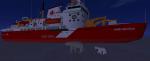 31.17Mb (941 downloads)
FSX Upgrade for Jean-Pierre Fillion's pilotable Canadian icebreaker Amundsen. The new version has a virtual navigation bridge and many very special animations: Breaking ice at the bow, a splitted ice wake behind the stern, a Bell 206B Jetranger helicopter doing take offs and landings on the heli deck, a crane lifting a container onto the ice field and a polar bear mother with its child walking near the ship. Sixtien cameras let you watch all those animations and explore the ship. Original icebreaker sounds let you enjoy discovering ice fields. A saved flight at northern Canada on an icefiled approaching open sea is included. Additionally you can insert an icefield of 4 x 12 km using ai-carriers2 wherever you are sailing. All FSX features and configurations, the animations, the Bell 206B and the VC by Erwin Welker. The pretty original ai-boat is made by Jean-Pierre Fillion.
Posted Dec 4, 2016 03:53 by Erwin Welker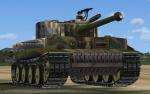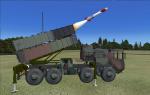 23.17Mb (1039 downloads)
FSX Upgrade (not working in FS2004; sorry!) for all of my German military vehicles. This are the WWII tanks Tiger and Panther, the tanks from the 70th Leopard and Gepard and the modern MAN trucks with dhrone- or Patriot launchers. When I have uploaded those vehicles in 2014 I was just learning the animation using FSDS 3.5. Now, 2 years later and with much more experience I just found out to make incredible animations which seemed still impossible a short time ago. Included is a russian T-34 tank as ai-version. My upgrade (requires the original ones) provides following improvements: All tanks has now fully animated running tracks, most vehicles are now with a fully animated soldier on patrol, much better crewmen and maschine guns and improved animations like Patriot launches or the radar animation of the Gepard aa-tank. All features and vehicles by Erwin Welker.
Posted Nov 28, 2016 03:34 by Erwin Welker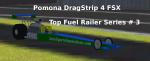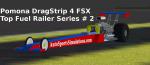 16.59Mb (360 downloads)
There are three top fuel freeware dragsters, aka railers, in this package with flights included to put them at the Pomona Drag Strip 4 FSX's start line. Although meant for FSX simulation, Pomona DragStrip 4 FSX is an ideal multi-user game for two ! You can check on the availability for Pomona DragStrip for FSX at AutoSportsSimulations.com Have Fun !
Posted Nov 24, 2016 11:14 by Orion K. Daley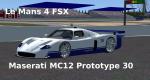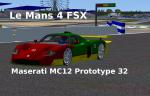 25.79Mb (613 downloads)
Le Mans 4 FSX Maserati MC12 Prototypes 30, 31 and 32 Derived from opensource, and as freeware, the Le Mans 4 FSX Maserati MC12 Prototypes are specifically built for the Le Mans 4 FSX Racing circuits. Note: Normal top speed is about 220 where the original built for Le Mans hit 207 MPH. Enable War Powers as a convient button to add boost for 240 MPH. But make sure you disable the boost when wanting to slow down for the chicanes, corner at Arnage, and through the Porsche curves in Le Mans 4 FSX.
Posted Nov 21, 2016 16:04 by Orion K. Daley