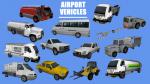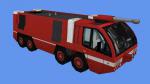 54.70Mb (663 downloads)
FSX/P3D Airport AI Vehicles Package. This package will update 38 default Airport Vehicles with new textures and lighting, adding more realism and life to your airports. All 38 vehicles have been re-painted, with much improved Alpha layers, Specular lighting and Bump maps, and the common wheel default textures have also been updated. All new textures are saved as DXT5. There are 3 new vehicles: The European Fuel Truck long base replaces the default short base one, the American Catering Truck is now similar to the European one, and finally the Security Pickup by Steven Colley (3 liveries) has been added. All vehicule models have been updated in a similar way to render better in their environment, at any time of the day, but more specifically at Dusk, Night and Dawn. Alpha and Specular textures will blend all vehicles in a more realistic way. No branding of any kind has been used in the textures, in order to keep all vehicles as neutral as possible across all regions. The default AI vehicles night lighting texture file has also been improved. This package contains 3 type of install: "Textures only", "Textures with Beacon/Strobe lights", or "Textures with Beacon/Strobe lights and Headlights"! Check the "Changelog.txt" file for known issues and to help you choose the right install for your sim. The default install will use "Textures with Beacon/Strobe lights" as standard, but you can change/revert at anytime to one of the other 2 types if needed. See "Install.txt" file for more details and how to install correctly. A special thank you goes to Steven Colley for is fantastic contribution and for giving me the inspiration for this project in the first place. Enjoy!
Posted Jul 8, 2020 10:43 by Philippe Marion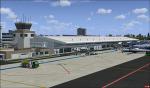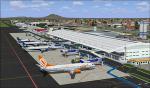 71.46Mb (501 downloads)
FSX / P3Dv3 scenery for Marechal Rondon International Airport, located in the municipality of Varzea Grande . The airport serving Cuiaba, capital city of the Brazilian state of Mato Grosso. Jetways requires SODE (Sim Objects Display Engine) module must be installed.
Posted Jun 25, 2020 04:46 by Camil Valiquette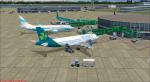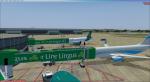 0.17Mb (154 downloads)
This replaces the regular jetway textures in fsx to a Aer Lingus Style Jetway that is in Dublin airport. Enjoy ;-)
Posted Jun 24, 2020 15:51 by Chris BG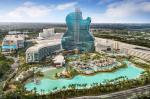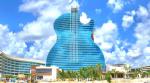 0.87Mb (387 downloads)
Guitar Casino Resort Hard Rock Seminole Fort Lauderdale Fl/Hollywood area
Posted Jun 13, 2020 13:29 by Shawn Penn (Bahamas Flyers)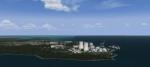 0.62Mb (225 downloads)
Clifton Power Plant for BPL and Shell Facilities also Sandy Port off West Bay in Nassau New Providence included..Enjoy!!!
Posted Jun 13, 2020 12:46 by Shawn Penn (Bahamas Flyers)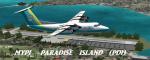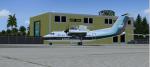 6.86Mb (322 downloads)
2020 version of (MYPI/PDI) Paradise Island Airport located in Bahamas 2 miles NE of Nassau (MYNN).All textures a great addition to a Bahamas flight route...Enjoy!!!!
Posted Jun 13, 2020 11:41 by Shawn Penn (Bahamas Flyers)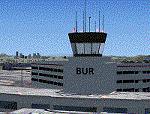 11.52Mb (425 downloads)
Welcome to Bob Hope Airport (KBUR) in Burbank California. KBUR is one of my favorite airports to fly into. Runway 8 is used for landing and if you are long and still in the air you better do a go-around. Some may remember when a Southwest 737 punched through the fence and ended up on N Hollywood Way. There is an EMAS there now. Hangar 71 is open and you can start from there by selecting "Parking 54" for your start. I added a couple of vehicle paths that cross both runways to keep the vehicle traffic off of the taxiways All runways and taxiways conform to the current FAA Airport Diagram (copy included). All the structures are new.
Posted Jun 10, 2020 12:53 by Brett Delana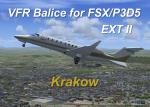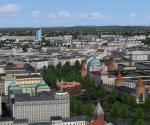 96.75Mb (294 downloads)
This is a following very extensive version of the scenery "VFR Balice for FSX/P3D5 Ext II" of the old capital Krakow in the vicinity of the airport EPKK Balice (Poland). With even more very detailed 3D city objects and monuments as well as with new trees and new textures of any buildings. Complett with hight reality ground texture, animations and enxtended car and ship traffic. Additional monuments attached in the scenery are listed in the sketch. Designer: Lotar Tomczyk, Jakub Mista
Posted May 29, 2020 05:14 by Lotar Tomczyk, Jakub Mista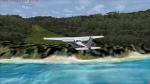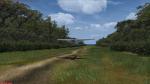 24.73Mb (367 downloads)
This is the scenery of Sirena Ranger Station Aerodrome, in the Corcovado National Park, Costa Rica! For more sceneries, check the blog address in the readme file.
Posted May 13, 2020 16:52 by Zed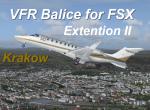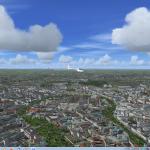 103.01Mb (237 downloads)
This is the following version II of the scenery "VFR Balice for FSX" of the old town Krakow in the vicinity of the airport EPKK Balice (Poland). With even more very detailed 3D city objects and monuments as well as with new trees and new building textures. Complete with height reality ground texture, animations and extended car and ship traffic. Additional monuments attached in the scenery are listed in the sketch. Designer: Lotar Tomczyk, Jakub Mista
Posted Apr 27, 2020 06:42 by Lotar Tomczyk@Jakub Mista