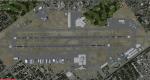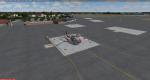 0.04Mb (34 downloads)
This a revamp of the Orbx Fresno Airport. A lot was missing from it and so I have done my best to recreate it. There are several scenery packs you will need to download in order for everything to show up. The links are located in a readme in this pack. Orbx NA Northern California is required for this scenery to work. Vector is also ideal and works best. You can try without Orbx and Vector and see what happens, it has not been tested without however so nothing is guaranteed.
Posted Aug 2, 2022 23:27 by Delta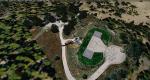 4.05Mb (64 downloads)
Sierra Helibase in Sanger CA. Fictional code of 82CA. This is run by the USFS seasonally. It is home to H-520 which is a Bell 205 currently. They have used a Bell 212 in the past. Works best with ORBX and Vector. Has not been tested without. Works in P3D and FSX.
Posted Jul 31, 2022 00:54 by Delta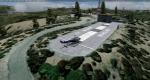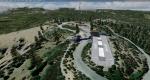 9.69Mb (69 downloads)
Small Helibase scenery for KBH in northern CA. The USFS uses this seasonally and it is home to a Bell 212. Best used with ORBX and Vector. Has not been tested without.
Posted Jul 31, 2022 00:35 by Delta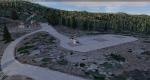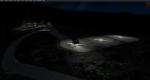 10.99Mb (59 downloads)
FSX/P3D Keenwild Helibase in So Cal. Fictional code of 79CA. Works in FSX and P3D, best when used with ORBX and Vector. Has not been tested without those two.
Posted Jul 31, 2022 00:15 by Delta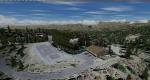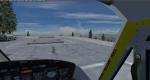 4.90Mb (53 downloads)
Quick Scenery for Heaps Peak Helibase. Best used with ORBX and Vector. Has not been tested without those two to see what it looks like. Works in FSX and P3D. Fictional code of 82CA.
Posted Jul 31, 2022 00:06 by Delta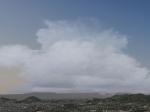 90.91Mb (535 downloads)
FSX Explore Environment X. This pack of replacement textures contains: runway textures (asphalt, concrete, summer and winter); taxiway textures and marks (asphalt, concrete); new bump for runways, taxiways; new waves animations with waterconstant.xml; new bump mapping for the water (field and layer); all new water textures with deep water and coral reef; two FSWC settings; new sun with new appearance; new more realistic sky textures; new photo-realistic clouds (cumulus, cirrus). Requires FS Water Configurator (FSWC315-1.zip). All files are optimized for performance and are in the same format as the original FSX ones, except for the sun, tropical water and coral textures (1024x1024 instead of 512x512 pixels). By Jubert Adrien.
Posted Jul 1, 2022 03:45 by Jubert Adrien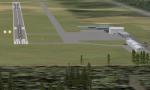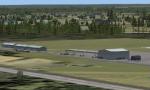 1.43Mb (56 downloads)
Airport #1 is M89 Arkadelphia: Corrected taxiway entrances, added structures, vehicles and other improvements. Modified landscape surrounding the field. FSX uses the airport's old identifier M89, which was changed in 2012 to KADF (Arkadelphia-Dexter Florence). Airport #2 is 5M8 Gurdon: Added Runway numbers and a turn-around space on RWY-8 as this small airport does not have a parallel taxiway. Replaced a very large office building with a small aircraft hangar similar to the actual airport. Added dense forest around the western half of the airfield as the real airport is located in an area of lumber industry. M89 and 5M8 airports modified in AFCAD by R.E. Wyman
Posted Jun 27, 2022 18:51 by R.E. Wyman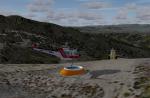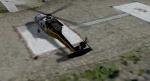 4.73Mb (101 downloads)
Photoreal scenery of 69 Bravo, LA County Fire Helibase and automated refill site for wildfire operations. Placed objects to my abilities and locations of satellite images. Turned out quite well. The refile sites are static and don't refill your helicopter if you are using FFX. A big thanks to Scorch of SATO for the design and textures of the refill tanks! Scenery will work in FSX and P3DV4, however I don't know if the tanks will show up in FSX as they were designed around P3D. Readme for install included.
Posted Jun 22, 2022 23:26 by Delta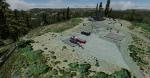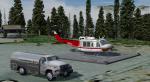 5.62Mb (135 downloads)
Addon scenery for Crane Flat Helibase out of Yosemite in California. Fictional airport code of 78CA. Photoreal scenery and some static objects. Home to Copter 551. Texted in FSX and P3DV4.
Posted Jun 21, 2022 01:29 by Delta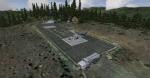 3.35Mb (106 downloads)
Tried to get it as real as I could using my skills. Bald Mountain Helibase for the USFS in California. Home to C517.
Posted Jun 18, 2022 22:22 by Delta