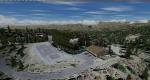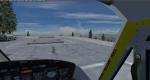 4.90Mb (107 downloads)
Quick Scenery for Heaps Peak Helibase. Best used with ORBX and Vector. Has not been tested without those two to see what it looks like. Works in FSX and P3D. Fictional code of 82CA.
Posted Jul 31, 2022 00:06 by Delta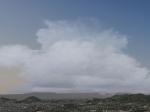 90.91Mb (1157 downloads)
FSX Explore Environment X. This pack of replacement textures contains: runway textures (asphalt, concrete, summer and winter); taxiway textures and marks (asphalt, concrete); new bump for runways, taxiways; new waves animations with waterconstant.xml; new bump mapping for the water (field and layer); all new water textures with deep water and coral reef; two FSWC settings; new sun with new appearance; new more realistic sky textures; new photo-realistic clouds (cumulus, cirrus). Requires FS Water Configurator (FSWC315-1.zip). All files are optimized for performance and are in the same format as the original FSX ones, except for the sun, tropical water and coral textures (1024x1024 instead of 512x512 pixels). By Jubert Adrien.
Posted Jul 1, 2022 03:45 by Jubert Adrien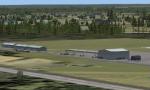 1.43Mb (102 downloads)
Airport #1 is M89 Arkadelphia: Corrected taxiway entrances, added structures, vehicles and other improvements. Modified landscape surrounding the field. FSX uses the airport's old identifier M89, which was changed in 2012 to KADF (Arkadelphia-Dexter Florence). Airport #2 is 5M8 Gurdon: Added Runway numbers and a turn-around space on RWY-8 as this small airport does not have a parallel taxiway. Replaced a very large office building with a small aircraft hangar similar to the actual airport. Added dense forest around the western half of the airfield as the real airport is located in an area of lumber industry. M89 and 5M8 airports modified in AFCAD by R.E. Wyman
Posted Jun 27, 2022 18:51 by R.E. Wyman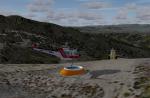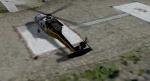 4.73Mb (162 downloads)
Photoreal scenery of 69 Bravo, LA County Fire Helibase and automated refill site for wildfire operations. Placed objects to my abilities and locations of satellite images. Turned out quite well. The refile sites are static and don't refill your helicopter if you are using FFX. A big thanks to Scorch of SATO for the design and textures of the refill tanks! Scenery will work in FSX and P3DV4, however I don't know if the tanks will show up in FSX as they were designed around P3D. Readme for install included.
Posted Jun 22, 2022 23:26 by Delta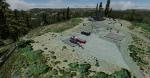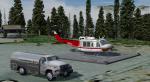 5.62Mb (195 downloads)
Addon scenery for Crane Flat Helibase out of Yosemite in California. Fictional airport code of 78CA. Photoreal scenery and some static objects. Home to Copter 551. Texted in FSX and P3DV4.
Posted Jun 21, 2022 01:29 by Delta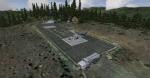 3.35Mb (143 downloads)
Tried to get it as real as I could using my skills. Bald Mountain Helibase for the USFS in California. Home to C517.
Posted Jun 18, 2022 22:22 by Delta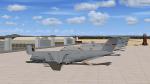 24.68Mb (310 downloads)
FSX KCEF Westover ARB Massachusetts. Custom built hangars and buildings for Westover Air Reserve Base (formerly Westover AFB), MA, USA. Photoreal backdrops. Night lighting. Terminal and other buildings with transparent windows for interior views. Parking coded for MAIW East Coast C-5 package. By Dan French.
Posted May 7, 2022 06:59 by Dan French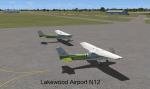 0.54Mb (90 downloads)
This is an update of Lakewood New Jersey (N12) correcting a few small errors in my original file as well as adding a couple of features. I have adjusted the runway slightly to eliminate a gap that appeared between each taxiway entrance and the runway. Corrected the position of the displaced threshold lights at Runway 6. Repositioned the taxiway signs at Runway 6-24 entrances. Added a fuel tank to the fueling station. Added a vehicle parking area behind the buildings on the north end. Moved a windsock from east of the airport and placed it between the runway and taxiway at midfield. Removed a lighted tower near midfield which does not appear in any photos I have of the airport. Updated in AFCAD by R.E. Wyman.
Posted Jan 19, 2022 00:32 by R.E. Wyman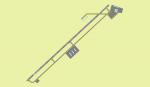 0.85Mb (138 downloads)
N12 Lakewood: Taxiways and parking ramp modified, added a few parking spots for AI aircraft to visit. Runway 6-24 added markings and a 2-light VASI on each end. Added a blast pad behind runway 24 threshold. Changed position and size of three buildings on the airport and moved the fueling station. Added three sets of hangars near midfield. Changes based on a Google Earth image of the Lakewood airport. There is an additional bgl terrain file for Central Jersey Regional airport (47N) which simply removes a very tall tree that obstructs the approach end of runway 25. Updated in AFCAD by R.E. Wyman.
Posted Jan 16, 2022 01:08 by R.E. Wyman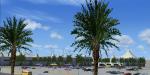 54.96Mb (497 downloads)
Well it starts as always, I can't find a usable freeware airport in this casefor the airport Hurghada HEGN, Egypt, so I'll build it myself again. Well what can I say here it is as real as possible with many details with the after a lot of work Standard Scenery built. So fly to Hurghada in Egypt, have a look with a helicopter overdrivable car shows the many details, the hotel beaches with people, the maintenance hall whose gate opens when you roll towards the Bedouin village or the port just have fun and go on your journey ......... Installation: Copy the folder FSX Hurghada Scenery into the Addon folder of the FSX, the FSX start to settings, switch to scenery library, add area, press OK,after that you canstart ............. Extras to be able to see people I deliver the file 3DPeoble_Lib with this you can also in Copy the addon folder and activate it in FSX as described during installation and you already see people .............. the same applies to extra vehicles with the supplied file ObjLib-Large-CarParking FSX and you can already see more vehicles .......... ! You don't need these extras if you already have them! https://www.youtube.com/watch?v=6fa8fkfunRA Support: Questions and help on my YouTube channel or by email at jam_aika@hotmail.de now have fun in Egypt LG Jamaika
Posted Jan 11, 2022 02:48 by Ewald Wagner alias Jamaika