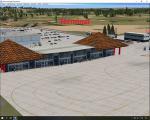 70.94Mb (611 downloads)
Today, after almost half a year of construction, I present you my new airport EDJA Allgau Airport before ....... Since the airport is near me and I have already flown away there, I have decided to bring the Airport EDJA up to date for the FSX as freeware so building it myself was again in order ........... The airport was tested by me on a different computer. Everything works perfectly. Traffic works, AI traffic, road traffic and ILS approach works. So have fun in Memmingen at also known as Munich West and go on a journey of discovery best with a small plane or helicopter so that you can see the many details ......... lands at Airport EDJA with an A321 or a Boing 737. Larger planes are not permitted, then take a helicopter or a small plane and fly over the Buxheimer Weiher to Tannheim to the flight school and explore the many details .......... .....
Posted Mar 7, 2020 00:03 by Wagner Ewald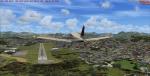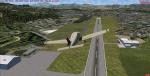 16.75Mb (252 downloads)
Cachoeiro do Itapemirim airport, in the state of Espirito Santo, Brazil.
Posted Mar 2, 2020 17:09 by Zed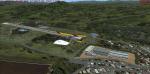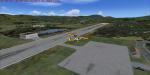 40.33Mb (176 downloads)
Ouro Fino airport in the state of Minas Gerais, Brazil! For more sceneries, check the blog in the readme file!
Posted Mar 2, 2020 15:58 by Zed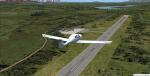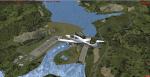 21.96Mb (207 downloads)
This is the scenery of Furnas airport in Minas Gerais, Brazil. Includes the Furnas Hydroelectric power plant, NE from the airport. For more sceneries check the blog in the Readme file!
Posted Mar 2, 2020 15:42 by Zed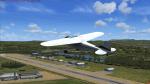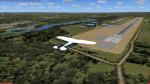 40.94Mb (256 downloads)
This is the Leme airport, in the Sao Paulo countryside, Brazil. ICAO: SDLL Check the blog in the Readme file for more sceneries and updates!
Posted Feb 17, 2020 09:54 by Zed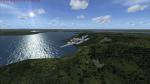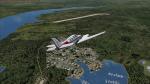 21.03Mb (307 downloads)
Hello! This is the scenery of Morro do Chapeu II Airport, in the Chapada dos Guimar"es, Brazil! ICAO: SIQJ Includes the Manso's Dam. A beautiful place to fly! I also corrected errors in the airports I've uploaded previously. You can find the corrected files in the address in the Readme file.
Posted Feb 11, 2020 09:10 by Zed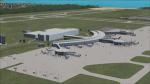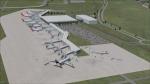 4.56Mb (886 downloads)
Brisbane Intl Airport - YBBN - Queensland, Australia. This is a reasonably accurate and up-to-date version of Brisbane Intl airport and made only for FSX users, do not use in P3D: This is for the many that requested this and those that cant wait, now included is the new runway 1L/19R and its associated taxiways, i had to take a guess at the taxi designators as there are no charts available yet, basic ILS approaches are added for it, I will update this airport as and when the charts become available to me, the main runway corrected to 1R/19L and the approaches corrected for it, the International and Domestic terminals rebuilt with something a little better than the stock airport, assigned parking as per their website where possible, including gates for the A380 (Gates 72,73,76) new control tower, runway 14/32 decommissioned, helipad with start location, extra fuel trucks, support vehicle roads rebuilt, and many scenery objects and improvements added to further enhance this airport, airport views are from the roof the control tower (when in tower view) please view the readme before installation. By Ray Smith
Posted Feb 7, 2020 00:26 by uploader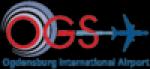 0.04Mb (189 downloads)
KOGS Ogdensburg International Airport, New York. FEATURES: Properly aligned runway, taxiways and aprons perfect for flying online. Glideslope path corrected to match real setup. Taxi signs placed according to real location. Correct designation of taxiways. Accurate gate and GA Apron based on satellite images. Accurate-to-size terminals & hangars. Apron lighting
Posted Feb 3, 2020 11:51 by Matt Lock
38.04Mb (157 downloads)
This file replaces the original KMQJ_2020.zip scenery. Fixes include a tweaking of misaligned ILS localizer for runway 4 and adjustment of 'shimmering' terminal textures. Standalone download, KMQJ_2020 not required for use. EZ Scenery Library (ez_1.zip) recommended for static planes but not required for use. Enjoy!
Posted Feb 1, 2020 01:48 by Matt Lock
98.12Mb (150 downloads)
This is an attempt to bring KCVN into P3D and FSX for the first time. Built from the ground up based on 2020 satellite images in order to provide the most accurate layout possible. Includes an optional photoscenery file. FEATURES: Properly aligned runway, taxiways and aprons perfect for flying online Glideslope path corrected to match real setup Taxi signs placed according to real location Correct designation of taxiways Accurate gate and GA Apron based on satellite images Accurate-to-size terminals & hangars Apron lighting Night and day photoreal textures from January 2020
Posted Feb 1, 2020 01:09 by Matt Lock