25.14Mb (158 downloads)
"KOPAIDA" airfield for FSX SP2/Accel/P3D. by Vassilios Dimoulas "Kopaida" airfield is a grass private strip, 105km NW of Athens located in the Kopaida drained lake plains between the towns of Aliartos, Kastro and Orchomenos and west of Yliki lake. It is a pure general aviation field and a hub of activity for numerous sport planes, gliders and motor gliders. The field includes a small tower and canteen and several owners of GA arcraft house them in the roomy hangar and also keep a mobile home or RV in the premises. Recently the Greek Free Fall Club (GFFC) operated from the field, using it also as a target drop zone for skydivers, using a Pilatus Turbo Porter based on the field. Unfortunately, very recent news say that the GFFC has ceased its operations indefinitely.
Posted Aug 25, 2019 00:21 by uploader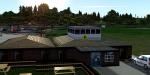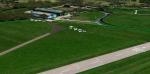 298.36Mb (221 downloads)
Bembridge airport in Bembridge, Isle of Wight, England, has gone quiet over the past few years, since they lost their CAA license the airfield no longer offers flights to the public or flight instruction. This scenery has been rebuilt to work with our Sandown scenery, you have one you may want the other.
Posted Aug 24, 2019 00:49 by Mark Piccolo - Soarfly Concepts
7.92Mb (308 downloads)
Fantasy of Flight Airport Scenery for FSX SP2 (version 1.0). Airport details: The scenery represents FA08 Polk City, the private airport housing the "Fantasy of Flight - World's Greatest Aircraft Collection". The collection is owned by the legendary Kermit Weeks and includes over 40 rare and vintage arcraft, many of them restored to flying condition. For more information you may visit http://www.fantasyofflight.com/. The scenery includes 32 custom built objects in an effort to represent the actual buildings and objects around the field as best as possible. Nearly everything is included except the "Wing Walk Air" attraction. The surrounding grounds are made by landclass polygons. trying to represent the vegetation. A photoreal version might be made in the future. By Vassilios Dimoulas
Posted Aug 24, 2019 00:01 by uploader
316.34Mb (475 downloads)
This scenery package is a representation of "Locher" airfield, a private grass field in the Trentino (or South Tyrol) area, close to the town of Sarentino (or Sarnthein, or Sarntal) in northern Italy. The town is very close to the border with Austria (hence the many versions of the town name). The field belongs to Locher Gebhard and shares the premises with Mr. Gebhard's factory, apparently producing metallic fire rated doors. Features of the Locher airfield scenery include: - Photoreal area with seasonal variations and watermask - Custom mesh for a large area around the field - Custom buildings and rock formations around the hangar, as well as sloped taxiway - Custom landmarks on approach from the south, including power cables over the valle. Created by Vassilios Dimoulas
Posted Aug 23, 2019 05:52 by uploader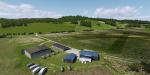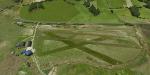 8.90Mb (247 downloads)
Aboyne X6AB Scotland Freeware Scenery. Aboyne is a small airfield located near Scottish town of the same name, and 25 miles west of Aberdeen. Aboyne is a home for Deeside Gliding Club. Four tiny runways and surrounding hills makes a scenic and interesting approaches. - Seasonal photo background compatible with ORBX Global EU. - Accurate layout and marking according to the latest satellite images. - Fictional NDB beacon (ABOY 358.00) was added for convenience. - Enhanced landclass. - Compatible with FSX, Prepar3D v3 and Prepar3D v4. - Compatible with ORBX FTX Scotland region. Made by Dmitriy Kozyrev
Posted Aug 20, 2019 01:42 by uploader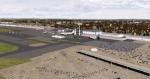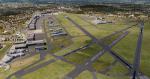 5.38Mb (806 downloads)
Paris Le Bourget LFPB Freeware Scenery. Scenery of a famous French airport Le Bourget, the home of a well-known air show. It is located 12 kilometers southeast of Paris and primarily used by business jets (but can easily accomodate A380 or large cargo planes). Due to close proximity of Charles de Gaulle international airport, Le Bourget has unusual approach to runway 25 to avoid de Gaulle traffic. Oh, and you can see the Eiffel Tower from here! This scenery has super-accurate layout, taxiways, markings and navaids according to the latest charts (May 2017; included) and satellite images. Made for P3Dv3, but works fine in FSX:SE and should work in vanilla FSX and P3Dv4 too. Made by Dmitriy Kozyrev
Posted Aug 19, 2019 06:33 by uploader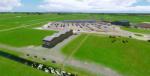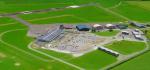 62.29Mb (296 downloads)
Invercargill NZNV New Zealand Freeware Scenery. Invercargill is the medium-sized regional airport located at the southern end of New Zealand, near the city of Invercargill. It was built in 1938 on a land reclaimed from a nearby river, and was prone to flooding, until a system of open drains was created, which is represented in this scenery -- alongside the new terminal opened in 2016. Air New Zealand's ATR 72 and Q300 are scurrying to here daily, and their A320 is also visiting Invercargill every now and then. Another prominent visitor is Steward Island's Britten-Norman BN-2. While the real NZNV can easily accomodate a 757, spawning here in anything larger than A320 or B738 is not advisable. Made by Dmitriy Kozyrev
Posted Aug 18, 2019 01:12 by uploader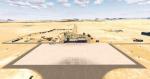 31.77Mb (205 downloads)
Ghat HLGT Libya Freeware Scenery. Ghat is a medium-sized airport located in the south-west of Libya, near Algerian border, and 10 miles north of the city of Ghat. In early 2010s Ghat was undergoing major renovatios, but civil war in Libya has put these plans on hold. While all runways and taxiways were recently repaved, new passenger terminal is still unfinished, and air traffic is almost non-existent. Except from military and cargo planes, the only regular passenger flight to Ghat nowadays is Air Libyan from Tripoli: their A320 is visiting this place twice a week. Made by Dmitriy Kozyrev
Posted Aug 17, 2019 03:12 by uploader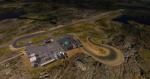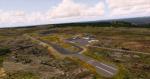 5.59Mb (229 downloads)
Flatval ENFA Freeware This airfield is located on the Norwegian island of Froya and currently closed. Its territory is now used by a local motor club and for various racing events. Parking spaces and fictional NDB (338.0) were added to make this scenery functional. Flatval is very accurate according to the latest satellite images. Seasonal photo background included and blends perfectly into ORBX OpenLC EU. Surrounding landclass was reworked to better match real Froya. Made for P3Dv3, should work in FSX:SE, FSX and P3Dv4. Made by Dmitriy Kozyrev
Posted Aug 16, 2019 08:35 by uploader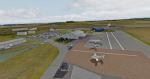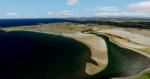 63.80Mb (383 downloads)
Stornoway EGPO Freeware. Medium-sized airfield located on the Isle of Lewis in Scotland, near the town of Stornoway. Scenery is very accurate according to the latest (Feb 2016) charts and satellite images. Including seasonal photo background and some enhancements to the city of Stornoway. Blends nicely into ORBX Global / OpenLC EU. Made for P3Dv3, but works fine in FSX:SE and should work in vanilla FSX and P3Dv4 too. Made by Dmitriy Kozyrev
Posted Aug 15, 2019 08:05 by uploader