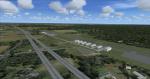 0.01Mb (78 downloads)
This is a revamp of the stock airport for Shelby Co AL. The airport is not 100% accurate, but has better parking and more accurately placed buildings compared to the stock airport. Feel free to edit and enjoy however you like, just please give credit if you reupload elsewhere
Posted May 17, 2021 01:05 by Garrett Scott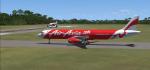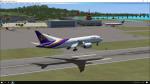 51.97Mb (603 downloads)
Read me now it starts as always, I can't find a usable freeware airport in this case for the VTSP - Phuket Thailand so I'll build it myself again ............... now what can I say after a lot of work it is built as real as possible with many details with the standard scenery .......... So fly to Phuket. Currently there are flights from Bangkok with Bangkok Airways, but there are also some direct flights from Qatar via Munich and Doha with the Dreamliner Installation: Copy the folder VTSP -Phuket into the addon folder of the FSX, start the FSX, go to settings, change the scenery library, add the area, press OK, then you can start ....
Posted Mar 9, 2021 23:49 by Ewald Wagner alias Jamaika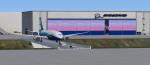 87.08Mb (569 downloads)
Welcome to Paine Field in Everett Washington. The majority of the Boeing Everett production facility is rendered, including the bridge between the factory complex and the field. The Future of Flight museum and the DreamLifter facility are also included.
Posted Feb 18, 2021 11:57 by Brett Delana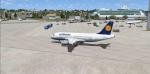 56.08Mb (553 downloads)
FSX-EDHI Finkenwerder-Airbus Airport. This airport is used by Airbus for testing, deliveries and corporate work. Well it starts as always, I can't find a usable freeware airport in this case for the EDHI Hamburg Finkenwerder Airbuswerke, so I'll build it myself again ............... Well what can I say here it is as real as possible with many details with the after a lot of work Standard Scenery built .......... So, of course, fly to Finkenwerder with an Airbus and leave it there in one overtake the halls, during the waiting time you take a helicopter or a vehicle and see you on the premises at .......
Posted Feb 12, 2021 08:21 by Ewald Wagner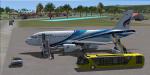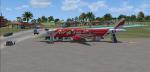 52.18Mb (616 downloads)
Today, after almost half a year of construction, I am presenting my new airport to you: VTSM - Samui Airport in front of ....... since I was already there myself and again no decent freeware scenerywas to be found for the FSX, so building it yourself was once again the trend I tested the airport on another computer - everything works fine Traffic works, Ai traffic as well as road traffic and ILS approach works. So have fun in Koh Samui at the airport and the surrounding area ....... The best way to go on a voyage of discovery is with a small plane or helicopter so that you can do the same see many details ......... lands at the airport VTSM with an A319 or a Boing 737 larger planes are not there then allowed to take a helicopter or a small plane and fly over the island explores the many details ............... Installation: Put the folder VTSM - Samui in the folder FSX Addon Scenery and activate Him......... ! The steps listed below only if you don't have these add-ons yet! ! to be able to see people unzip the supplied folder 3dpeoble_Lib and put the unzipped folder in your FSX Addon Scenery and activate it Support: If you have any problems or questions, please send an email to jam_aika@hotmail.de now have fun and good luck on your flight LG Jamaica. Demo video at: https://youtu.be/dcIkSi03sfg?t=7
Posted Feb 5, 2021 03:54 by Ewald Wagner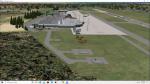 14.20Mb (319 downloads)
Jackson Hole Airport (KJAC) 2021, Jackson, Wyoming, USA. So want to go skiing or maybe see the Grand Tetons, or make the short drive to Yellowstone? Well fly up to Jackson and park your plane. This update adds a custom passenger terminal, FBOs, Teton Interagency Helibase, custom hangers, and some other eye candy. I used Google Earth, some website pictures and air charts to help design the airport. I have not been to KJAC airport since 2014. A lot has changed since then and some more changes are coming in 2022. To the best of my knowledge this is pretty close to the real thing.
Posted Feb 5, 2021 01:17 by MadDog80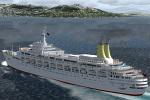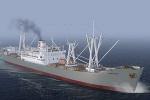 289.68Mb (1639 downloads)
This package for FSX/P3D contains around 250 classic ship models and AI ship routes representing shipping as it looked in the early sixties. From the last steam freight ships to elegant ocean liners, from upgraded WWII destroyers to the then latest types of frigates, and much more. The AI routes cover Western Europe from Norway to the Mediterranean, the US East Coast, South East Asia, and the South East Coast of South America. Cities covered includes Narvik, Bergen, Stavanger, Edinburgh, London, Southampton, Liverpool, Belfast, Gothenburg, Copenhagen, Aarhus, Kiel, Hamburg, Amsterdam, Le Havre, Brest, Lisbon, Gibraltar, Nice, Naples, Palermo, Suez, Quebec, New York, Miami, Havana, Singapore, Bangkok, Ho Chi Minh, Danang, Hong Kong, and many more. Contributors to this package are Erwin Welker, Jean-Pierre Fillion, Dave Garwood, SkippyBing, Knud Kristoffersen, and Henrik Nielsen.
Posted Jan 31, 2021 07:06 by Henrik Nielsen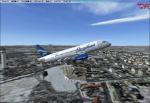 0.00Mb (99 downloads)
Birobidzhan Yuzhniy Airfield (ICAO: UHHB) is an airport located in Birobidzhan, Jewish Autonomous Oblast, Russia. The airport serves Khabarovsk. Expanded the airport in Birobidzhan, the capital of Russia's Jewish Autonomous Region. There is no runway lighting and road markings. Self-made by Japanese amateurs. The installation location is in the scenery folder. Several private houses are built on the expanded runway, but takeoff and landing are safe. Please take responsibility for your actions.
Posted Jan 1, 2021 18:58 by jspeed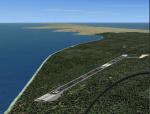 0.18Mb (253 downloads)
This is a Scenery for Nida Airport and Nida pier. Nida Airport is a small regional airport, opened in 1967, located in Nida, in the western part of Lithuania, near the Baltic Sea and Klaipeda. Containing major buildings near pier, border to Russia, light towers etc..
Posted Dec 21, 2020 07:03 by Kalyan Mukherjee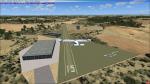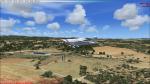 0.74Mb (314 downloads)
The layout of the aprons are designed directly with real word images and data, therefore it represents a very close-to-reality scenery. It works good also with photoreal scenery. The airport is the seat of the worldwide known ultralight factory "ICP" nearby Castelnuovo Don Bosco (AT), and features a 700x20m grass runway, wich is suitable for a wide range of small aicrafts (from Savannah to Cessna). The apron is spacious and fits up to 6 parking aeras, including a fuel station, and a 12x12 concrete helipad. By Gilberto Zara
Posted Nov 2, 2020 10:47 by Gilberto Zara