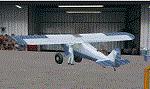 5.79Mb (461 downloads)
Welcome to beautiful Yakima Washington, and KYKM/McAllister Airport. For 35 years CubCrafters has been pushing the envelope for the Piper Cub. Here in Alaska the cub is the most prized bush plane around.Be sure to stop by the factory and see what they are working on in the hangar. Visit the McAllister Museum of Aviation, and then grab a quick bite to eat at "Reno's on the Runway". All runways and taxiways conform to the current FAA Airport Diagram (copy included). Some hold shorts at Runway 22 have been adjusted to conform to FSX requirements. All the structures are new. Thanks to Jim Dhaenens for the ASR9 radar!
Posted Apr 26, 2020 02:53 by Brett Delana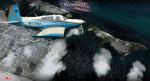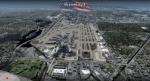 1102.97Mb (4593 downloads)
MIAMI CITY X is full version of the scenery of Miami City in Florida, USA, which is now for FREE !!! This is the full commercial product, which was removed from stores due to LatinVFR publishing of their Miami KMIA V5 scenery which also included a large part of the city at a greater quality than in our product. Fully compatible with FSX, FSX:SE, FSW, P3Dv1, P3Dv2, P3Dv3, P3Dv4 and P3Dv5. Our product gives you the possibility to fly over a very large area of Miami City, with photoreal day/night ground, detailed autogen, thousands of custom-made photoreal buildings, lite sceneries of KMIA Miami International Airport, KTMB Kendall-Tamiami Executive Airport and KOPF Opa-Locka Executive Airport airports and some other locations. It's equipped with an automatic installer, which means that the scenery will be automatically added to the Flight Simulator Scenery Library. Please uninstall all previous versions of this airport you may have installed before. Please make also sure that no duplicated AFCAD files are installed. Enjoy your virtual flying with Drzewiecki Design!
Posted Apr 25, 2020 20:14 by Drzewiecki Design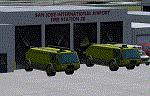 6.32Mb (183 downloads)
This is the 2nd update to my KSJC scenery. Gates A1,A2, and A3 had no apron connection to the taxiway network so ATC was unable to vector them properly. Several segments of taxiway Z were coded as taxiway F which also creates ATC confusion. Replace the two BGL files with the new ones and all will be corrected. This update includes Update 1 released several days ago. Thanks to Dick Bronson for bringing the error to my attention.
Posted Apr 25, 2020 12:14 by Brett Delana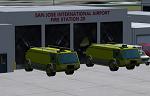 6.50Mb (192 downloads)
This update to my scenery for KSJC adds current airline gate assignments to all gates and certain ramp cargo parking assignments. Replace the two bgl files from the original download with the ones in this download to activate. Thanks to Steve Schwab who provided me with the info used to update the scenery!
Posted Apr 23, 2020 12:02 by Brett Delana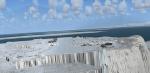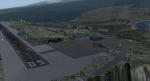 2.56Mb (476 downloads)
FSX BGUK Upernavik v2 Greenland. This is a remake of my previous work of Upernavik Airport. This package gives you slightly corrected hills around the airport which is now at the altitude of 407 feet as in reality rather than at default
Posted Apr 20, 2020 02:56 by uploader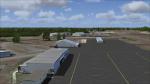 36.00Mb (327 downloads)
FSX Jacksonville Executive at Craig Airport (CRG), FL, USA. Jacksonville Executive at Craig Airport (IATA: CRG, ICAO: KCRG, FAA LID: CRG), formerly known as Craig Municipal Airport, is a public airport located eight miles (13 km) east of the central business district of Jacksonville, in Duval County, Florida, United States. It is owned by the Jacksonville Aviation Authority. This mid-sized general aviation airport handles personal aircraft and small commuter planes. The airport has a control tower and handles 400-500 aircraft operations daily. It previously served as a joint civil-military airport hosting an Army Aviation Support Facility and helicopter units of the Florida Army National Guard prior to their relocation to nearby Cecil Field following the latter facility's inactivation as a naval air station in 1999. Tested on FSX Deluxe with Acceleration. Created with ADE 1.76, Sketchup, ModelConverterX, and Google Earth. By John Beaton.
Posted Apr 12, 2020 01:47 by uploader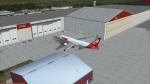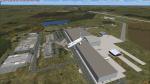 57.07Mb (417 downloads)
This is the Sao Carlos airport, in the state of Sao Paulo, Brazil. It is also the LATAM Technology Center. For more sceneries check the blog in the README file.
Posted Apr 10, 2020 00:35 by Zed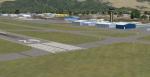 3.74Mb (261 downloads)
Welcome to the Lewiston-Nez Perce County Airport in northern Idaho [KLWS] for FSX! I have added the new tie-down area, taxiways (Z,Z1, and Z2), and the new Airport Operations Facility located south of runway 08/26. All the structures are custom. Airport vehicles use the proper vehicle paths and do not use taxiways. I have included a Traffic bgl that will add a number of AI flights into and out of Lewiston to other nearby destinations. If you don't want that feature just delete the KLWS Traffic.bgl file in the scenery folder. As with all my work the structures are original work. Three scenery complexity levels are used (normal,dense, and very dense). More eye candy appears with each increase.
Posted Apr 9, 2020 15:33 by Brett Delana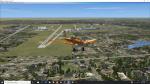 1.51Mb (338 downloads)
FSX/FSX-SE KBEC Wichita Kansas Beech Factory Airport USA. Redo of the Beechcraft airport factory in Wichita, KS. Read the readme file for installation and information on the redesign of the airport and surrounding area. By Dick Mohatt.
Posted Apr 1, 2020 12:17 by uploader

3.65Mb (545 downloads)
Welcome to Grand Junction Colorado Regional Airport (KGJT) for FSX! All the structures are custom. Airport vehicles use the proper vehicle paths and do not use taxiways. As with all my work the structures are original work. Three scenery complexity levels are used (normal,dense, and very dense). More eye candy appears with each increase.
Posted Mar 27, 2020 13:06 by Brett Delana