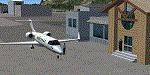 23.10Mb (183 downloads)
This one is very special for me. My family has had a recreational property in this area for four generations. My footprints are all over this lovely mountain escape. One of my aunts taught school in Hailey High School. I have driven past KSUN when the Allan & Cook finance conference was underway and counted over forty biz jets on the tarmac. The airport has changed a lot since the 1950's when I first saw it. It is a gem! I hope you like it.
Posted Nov 16, 2019 16:31 by Brett Delana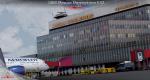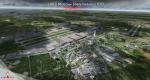 53.50Mb (1016 downloads)
!!! Please remove the old outdated version of this FSX/P3D scenery from your library !!! UUEE MOSCOW SHEREMETYEVO X V2 DEMO is a new scenery of UUEE Sheremetyevo airport in Moscow, Russia, fully compatible with FSX/FSX:SE/P3Dv1/P3Dv2/P3Dv3/P3Dv4. This product is a fully functional DEMO version of the commercial payware product. Most objects are modelled as in the full version but covered with low resolution textures, non-animated jetways and generally much less details. Using this free demo ensures no problems with online (VATSIM, IVAO, multiplayer etc.) flying in case some users use the payware scenery and some don't. Sheremetyevo International Airport (SVO/UUEE) is an international airport located in Khimki, Moscow Oblast.Sheremetyevo serves as the main hub for Russian flag carrier Aeroflot and its branch Rossiya Airlines, Nordwind Airlines or Ural Airlines. The product is equipped with an automatic installer, which means that the scenery will be automatically added to the Flight Simulator Scenery Library. Please uninstall all previous versions of this airport you may have installed before. Please also make sure that no duplicated AFCAD files are installed. Enjoy your virtual flying with Drzewiecki Design!
Posted Nov 2, 2019 08:49 by Drzewiecki Design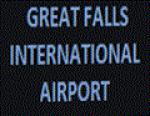 7.26Mb (299 downloads)
Back in Montana again! Today we get to visit Great Falls International. Not the heart of the Big Sky, but if you like mountains (as I do) it is a great place to start your adventure. Helena is closeby. As is Idaho. I've tried some new things that I hope you like. I'm a fan of night flying. I think you might like KGTF at night. As with all my work the structures are original work. Some are accurate, some are workups based on what I think they might look like.
Posted Oct 31, 2019 02:33 by Brett Delana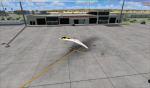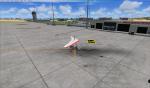 17.78Mb (490 downloads)
Sirnak Airport LTCV in the southeast of Turkey. Sirnak Airport LTCV opened 2013. Added to before version orginal Main Terminal, ARFF Rescue Buildings, Tower and other builgings. All of the Main Terminal, tower and other buildings model have been designed using Sketcup 2018. ADE has been used parking, aprons and taxiway and taxi sign and some objects. This also places a few objects from the default FSX scenery library. Compiled using Airport Design Editor. LTCV 2019V2. By Hakan DAGHAN
Posted Oct 25, 2019 10:21 by Hakan DAGHAN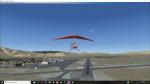 0.99Mb (242 downloads)
FSX/FSX-SE 4SD Read Stead Airport, Nevada (NV), USA. The scenery is my redesign of the 4SD FSX default airport file for Reno/Stead Airport, NV. At the airport I added some new and additional buildings, static vehicles and aircraft and more parking. The default airport was rather plan. The surrounding area I added a few businesses close to the airport for representation of the type of business you would find in that area. This area is fun to fly low and slow over and enjoy the default scenery along with additions in this redo. Reno Stead airport is an overload airport for the local international airport in Reno. General aviation is the normal activity at this airport. Make sure to read the read me text. 4SD is the FSX identifier for finding and loading the airport in FSX. The actual IFCO is KRST for the actual airport, 4SD was replaced some time ago. By Dick Mohatt.
Posted Oct 24, 2019 01:54 by uploader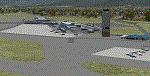 5.33Mb (299 downloads)
Welcome to Medford Oregon! Rogue Valley International Airport [KMFR] has been updated for FSX. Runway 09/27 has been removed as have all associated taxiways and signage. All runways and taxiways conform to current FAA specifications. All the structures are new. All have crash detection turned off.
Posted Oct 14, 2019 03:55 by Brett Delana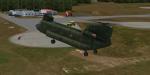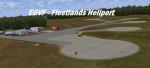 22.47Mb (464 downloads)
FSX/P3D EGVF Fleetlands Heliport. EGVF Fleetlands Heliport in Hampshire, England. A few miles to the north east of Lee On Solent airfield. It is on the side of Fleetlands, the company who helps maintain and service RAF/RN/AAC helicopters. It is also used for practice landings for various helicopters crews. Only a small release, however still contains custom buildings and includes ground equipment! Made for and tested in FSX and P3D. Works with Orbx and Photo Scenery alike. By MSPG Simulations
Posted Oct 13, 2019 01:04 by uploader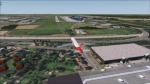 43.20Mb (1209 downloads)
FSX Hannover Airport Photo Scenery. Scenery of Hannover Airport (EDDV), Germany. By Peter Hermans.
Posted Oct 12, 2019 03:09 by uploader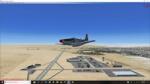 1.23Mb (204 downloads)
FSX/FSX-SE Scenery--KSNY Sidney Nebraska USA. The scenery is my redesign of the KSNY default airport file at Sidney, NE. At the airport I added some new and additional buildings, static vehicles and aircraft and more parking. The default airport lacked static vehicles, and some additional parking. Sidney is the home of the original Cabela's Outdoor stores and its headquarters prior to being purchased by Bass Pro Shops. Sidney sits on I-80 in western Nebraska and is not too far from Cheyenne, Wy and Denver, CO. I added some representation of the type of business that are at the I-80 interchange where you exit to go to the Cabela's store. To the south I added some business, hospital, and elevators along with warehouses. I put some static trains in the same area to represent the coal and tank car train traffic common to the area. When you fly around the area, I think you will enjoy the added scenery objects that liven up the area. By Dick Mohatt.
Posted Oct 10, 2019 08:48 by uploader
14.92Mb (158 downloads)
This is just a bugfix for my ENFG scenery wich eliminates an issue with crashing on the apron if the crash detection is activated. This bugfix works in FSX and P3DV4.
Posted Oct 9, 2019 02:11 by Wolfgang Allers