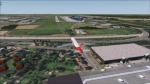 43.20Mb (1274 downloads)
FSX Hannover Airport Photo Scenery. Scenery of Hannover Airport (EDDV), Germany. By Peter Hermans.
Posted Oct 12, 2019 03:09 by uploader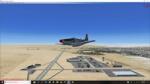 1.23Mb (221 downloads)
FSX/FSX-SE Scenery--KSNY Sidney Nebraska USA. The scenery is my redesign of the KSNY default airport file at Sidney, NE. At the airport I added some new and additional buildings, static vehicles and aircraft and more parking. The default airport lacked static vehicles, and some additional parking. Sidney is the home of the original Cabela's Outdoor stores and its headquarters prior to being purchased by Bass Pro Shops. Sidney sits on I-80 in western Nebraska and is not too far from Cheyenne, Wy and Denver, CO. I added some representation of the type of business that are at the I-80 interchange where you exit to go to the Cabela's store. To the south I added some business, hospital, and elevators along with warehouses. I put some static trains in the same area to represent the coal and tank car train traffic common to the area. When you fly around the area, I think you will enjoy the added scenery objects that liven up the area. By Dick Mohatt.
Posted Oct 10, 2019 08:48 by uploader
14.92Mb (177 downloads)
This is just a bugfix for my ENFG scenery wich eliminates an issue with crashing on the apron if the crash detection is activated. This bugfix works in FSX and P3DV4.
Posted Oct 9, 2019 02:11 by Wolfgang Allers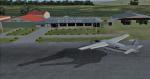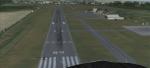 100.81Mb (373 downloads)
[2019] Arusha Airport Tanzania newest scenery upgraded from stock version.
Posted Oct 6, 2019 04:18 by Peter Mbirima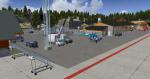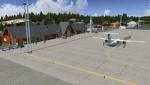 245.14Mb (453 downloads)
The airport ENFG is situated about 4 kilometers northeast of the city of Fagernes in the municipal of Nord-Aurdal, Oppland, about 120 miles northeast from Oslo. The altitude of ENFG is 822 m / 2,697 ft. The airport is very close to the imposant rocks of Jutunheimen. The senery has a photo background that covers all four seasons: spring, summer, autumn and winter. The surroundings are made via new landclasses which fit mostly the reality. Also all lakes and rivers are updated. The buildings in this scenery are mostly taken from the fantastic XPlane scenery made by Hans Kristian Braaten Olsen, who kindly gave me permission to use his buildings in this scenery. I prepared them for FSX and partly reworked them a bit.
Posted Oct 6, 2019 02:49 by Wolfgang Allers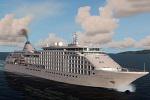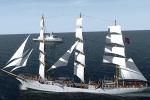 980.95Mb (4958 downloads)
This package contains almost 1100 AI ships and AI ship traffic routes for the entire globe for P3D and FSX. It is a stand-alone package comprising all my AI ship packages and fixes released until September 2019 and including around 250 new ships. The package includes cruise ships, ferries, container ships, oil tankers, bulk carriers, tall ships, fishing boats, destroyers, frigates, patrol boats, aircraft carriers, icebreakers and more. Many of the ships have helicopter platforms. You can land on all ships with an H painted on decks or hatches. Routes cover all mayor harbor cities including e.g. New York, Boston, Miami, Los Angeles, San Francisco, Vancouver, Seattle, Tokyo, Singapore, Hong Kong, Shanghai, Taoyuan, Manila, Jakarta, Sydney, Auckland, Ushuaia, Buenos Aires, Santos, Rio de Janeiro, Salvador, Panama, Chennai, Mumbai, Dubai, Cape Town, Lagos, Dakar, Las Palmas, Rotterdam, Amsterdam, London, Copenhagen, Aarhus, Gothenburg, Gibraltar, Barcelona, Istanbul, Marseille, Athens, Napoli, Bergen, Oslo, St. Petersburg, and many more. The package contains models, textures, and effects by Henrik Nielsen, Jean-Pierre Fillion, Erwin Welker, Knud Kristoffersen, Milton Shupe, Manfred Siedler, Bernardo Barroso, Paul Donnelly, Finn Kristoffer, Didier Puentes, Andrew Thomsen, Antonio Diaz, Sebastien Viale, Rick Keller, Alberto Garcia, Cxema, Gary Payne, Lazarus Starkweather, Pascal Dumat, Dave Garwood, and Robystar.
Posted Sep 20, 2019 15:25 by Henrik Nielsen

0.09Mb (193 downloads)
Ocean Springs Airport is a private, open to the public, airport in Ocean Springs, Mississippi. It features a 3,500' by 50' runway. Prior to Hurricane Katrina, 5R2 was an extremely busy GA airport with the FBO providing primary flight training. This package updates the default scenery to include taxiways, realistic position of the runways and adds realistic elements of the FBO.
Posted Sep 19, 2019 23:40 by Matt Walker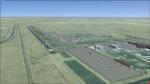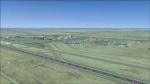 56.36Mb (1008 downloads)
Kuwait International Airport OKBK, Kuwait City, Kuwait . This scenery is for FSX only and will not work or can be converted to FS2004 . Complete rebuild of the airport including photoreal textures of the surrounding area The lights are made by Jim Dhaenens which are included . By Lee Marrow.
Posted Sep 14, 2019 09:24 by uploader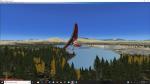 1.20Mb (269 downloads)
FSX/FSX-SE KCOD Cody WY Revised. This is just a revised scenery of KCOD I originally uploaded. This file is the same with some more added to for fun. Go looking for the deer, moose and other animals. I also liven up the lake area with a few boats, dock and camp fire along the lake. A few more businesses were added and a fire station. By Dick Mohatt.
Posted Sep 14, 2019 09:12 by uploader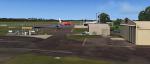 134.75Mb (481 downloads)
Detailed scenery of Ballina Byron Gateway Airport in NSW, Australia. Includes over 350 custom objects and 100 sq km of photoreal ground textures covering the airport, Ballina township and the surrounding area. Anthony Lynch
Posted Sep 13, 2019 04:36 by uploader