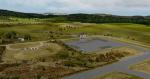 33.95Mb (398 downloads)
Campbeltown EGEC Freeware Scenery Small airport located near Campbeltown, Scotland. Previously served as RAF Machrihanish air base. Scenery is pretty accurate according to the latest (Sept 2016) charts and satellite images. Seasonal photo background included. Made for P3Dv3, but works fine in FSX:SE and should work in vanilla FSX and P3Dv4 too. There is an issue with AI traffic acting weird, taxiing on grass and stuff. I will probably find a way to fix it someday. Made by Dmitriy Kozyrev
Posted Aug 12, 2019 10:50 by uploader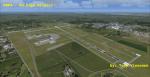 1.58Mb (269 downloads)
Updated KDPA - Du Page Airport, West Chicago is a general aviation airport located 29 mi (47 km) west of downtown Chicago. It also serves as a relief airport for O'Hare and Midway. By Tony Vienonen
Posted Aug 12, 2019 06:18 by uploader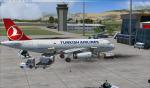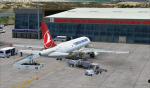 2.23Mb (528 downloads)
Hakkari Airport LTCW in the southeast of Turkey. Hakkari Airport LTCW opened May 2015. Added to before version orijinal Main Terminal, ARFF Rescue Buildings and Tower. All of the Main Terminal, tower and other buildings model have been designed using Sketcup 2018. ADE has been used parking, aprons and taxiway and taxi sign and some objects. This also places a few objects from the default FSX scenery library. Compiled using Airport Design Editor. LTCW 2019v3. By Hakan DAGHAN
Posted Aug 2, 2019 07:59 by Hakan DAGHAN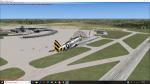 1.26Mb (459 downloads)
FSX/FSX-SE KMCI New Airport, Kansas City, Missouri (MO), USA. This is a replacement for the default KMCI, Kansas City International Airport at Kansas City MO. The present three separate terminals are going to be replaced with a single terminal with legs extending from the main terminal with the airline gates. It is being constructed at this time and suppose to be finished and fully operational sometime in 2022. The airport is remaining at the same location as the present airport. This is just my concept of a new single terminal airport at this location and not a duplicate of what is being constructed. All gates are assigned with the airlines that service KMCI at this time. A lot of eye candy has been added around the airport both on the airport grounds and off airport. Hope you can enjoy the new future concept for this airport. By Dick Mohatt.
Posted Jul 29, 2019 13:20 by uploader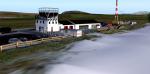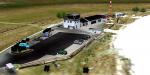 262.14Mb (895 downloads)
The Scottish airport is known as having one of the best approaches in the world and also the unique characteristic in which you land on a beach. The three runways at the airport are designated by wooden poles at either end and sometimes get washed under the tide.
Posted Jul 23, 2019 06:49 by Mark Piccolo - Soarfly Concepts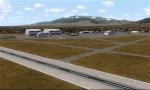 2.96Mb (376 downloads)
KSBD, San Bernardino International Airport. Complete new setup with default scenery objects. Will fit in perfectly into photoreal scenery. The San Bernardino Airport is currently mainly operating as a general aviation and cargo airport. Tim Van Ringen
Posted Jul 21, 2019 00:03 by uploader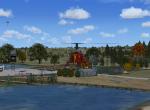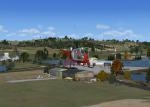 49.32Mb (511 downloads)
FSX Scenery Ednu Thannhausen is a regional airfield in Southern Germany I have invested a lot of time in my debut work and try as well as possible to present real because my home is here I hope you like it. explore the surroundings fly the B300 direction Augsburg with traffic (hot air balloon) and discover the pilgrimage Maria Vesperbild. Explore the Wakepark of Thannhausen and the surrounding area to the left of the airfield. I work on other default scenes in my environment as far as my time allows. Should you have any problems please e-mail jamaika@hotmail.de now have fun ........... Installation: Just copy the folder Ednu into the FSX Addon Scenery folder and start the Fsx to log in or activate the folder in the settings Scenery library and you're ready to go. In order to see people in 3D, I have included the folder 3D People with which you can also download them from Avsim or Flightsim. If you already own it, you do not have to do anything ....... If you do not have him just copy the folder 3D People into the folder Addon Scenery and activate or log in the Scenery Library. Tip to 3D People slide the folder down when logging in above the global scenery then the display results are best. Video on Youtube https://youtu.be/rgrR7eNP1FQ
Posted Jul 14, 2019 00:23 by Jamaika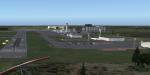 8.77Mb (175 downloads)
FSX/FSX-SE KIXD Update Gardner KS. This is my update of the KIXD, Gardner, Kansas, USA airport. Earlier build was the default KIXD file redone and part of my small KS airport variety package. This has much more detail and both on airport and off airport buildings and static traffic. Fly around the area and you will be able to pick up on all the additions. There is both military as well as general aviation parking at the airport. New additional housing and apartment areas added into package also. By Dick Mohatt.
Posted Jul 13, 2019 16:24 by uploader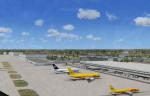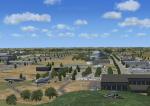 49.33Mb (2448 downloads)
Here comes my newly designed Munich Airport EDDM with many details up to date 2019 with associated parking rights Lufthansa Terminal 2 and satellite terminal were also assigned to the A380 parking. Roads and terrain have been rebuilt, as well as the visitor hill and the Cargoplatze. Installation: Simply place and activate the Scenery folder EDDM in Addon Scenery. All roads have been assigned and AI traffic is working properly.
Posted Jul 13, 2019 11:17 by Jamaika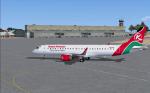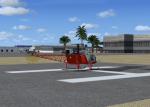 70.67Mb (412 downloads)
Today, after half a year of construction, I introduce you to my new Mombasa airport, which I built because I was on vacation in Mombasa and found nothing useful in freeware in FSX. The airport Mombasa was tested in FSX (Steam should also work) and is published by me as freeware. Ai traffic works / approaches work as well as road traffic and jetways work. Go on safari and discover the animals of Africa start with a small plane or heli from the small runway towards the coast in low flight and find the animals, (Tip: at the waterholes ................ Visit the coast of Kenya with the hotels ................ make a harbor cruise and see many details ...............
Posted Jul 13, 2019 07:36 by Jamaika