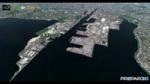 276.81Mb (321 downloads)
Prealsoft HD Cities Dublin demo version includes the photoreal scenery without autogen. 0.25m/pixel. Compatible with FSX and P3D.
Posted Oct 10, 2018 07:25 by uploader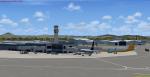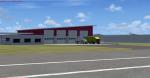 2.66Mb (354 downloads)
Welcome to Eugene Oregon's Mahlon Sweet Field [KEUG]! KEUG has been updated for FSX. The new runway [16L-34R] is active. Taxiways now conform to the current FAA Airport Diagram (copy included). All of the structures are new.
Posted Oct 8, 2018 16:02 by Brett Delana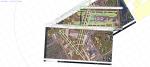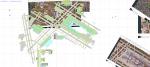 34.12Mb (177 downloads)
ADEX based KMSP Minneapolis–Saint Paul International Airport. Deactivate minneap.bgl in FSX.
Posted Oct 7, 2018 20:20 by Sergey Stoyanov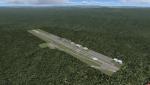 0.21Mb (208 downloads)
Update to KHSP (below) to fix a parking issue.
Posted Oct 6, 2018 07:51 by Gary Shetter III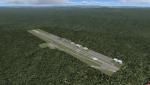 15.88Mb (249 downloads)
Ingalls airport in Hot Springs Virginia. Added an STOL runway, many hanger parking spots, and a short strip with arresting cables for carrier practice. (See fix above)
Posted Oct 5, 2018 16:03 by Gary Shetter III
0.01Mb (374 downloads)
That's a fix for the luklarea.zip which allows the scenery to really display the new location to FSX default Lukla (VNLK)
Posted Oct 2, 2018 13:01 by G. Guichard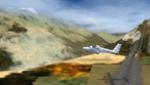 0.47Mb (665 downloads)
That is a adjustment of FSX default Lukla (VNLK) airport, the gateway to Everest climbing, in Nepal to its actual location! That freeware through its simplicity will mostly be useful. Freeware. Comes with a French readme too. by G. Guichard. SEE FIX ABOVE
Posted Oct 1, 2018 11:23 by G. Guichard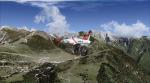 0.03Mb (173 downloads)
FSX Scenery - SLO Krvavec Antenna in Slovenia. My first and only scenery ... I missed it, I made it for FSX! Enjoy ...
Posted Oct 1, 2018 10:46 by Matejec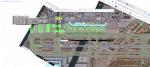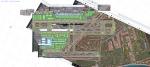 20.82Mb (1405 downloads)
ADEX based El Prat, LEBL, Spain. Barcelona–El Prat Airport, also known as El Prat Airport, is an international airport located 12 km southwest of the centre of Barcelona
Posted Sep 28, 2018 10:57 by Sergey Stoyanov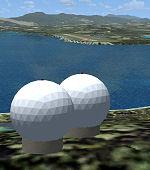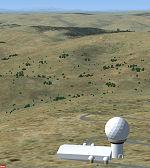 3.22Mb (1143 downloads)
A major upgrade of FSXPP v4.2. This new version accurately positions almost 17,000 animated wind turbines around thw World, including more than 5,000 in the UK, 2,400 in Spain, 1,800+ in France, 1,400+ in USA, 1,100+ in Germany & 1,000+ in Australia. Most turbines have their hub heights & blade lengths scaled to their real-world measurements. Almost every UK offshore wind farm is included. The project also accurately positions about 48,000 power pylons to UK photo terrain scenery. Many large radomes, radar dishes & radomes around the World are included. All scenery locations are documented, making it easy to find those that take your interest. The thumbnail screenshots show Lowther Hill atc radar in Scotland & two large radomes overlooking Gaunatanamo Bay naval air station in Cuba.
Posted Sep 26, 2018 12:59 by Ray Porter