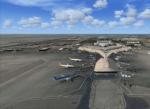 46.82Mb (1097 downloads)
OKBK Kuwait International Airport Scenery v1.0.1 with Patch (v1.0.1b)
Posted Feb 1, 2019 05:11 by IVAO-Kuwaiti Division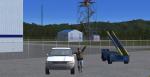 3.99Mb (511 downloads)
Welcome to the Heart of Idaho! The mountain country has to be seen to be believed. As one who grew up exploring this part of the US I had the fortunate opportunity to do things that most just dream about. Who wouldn't want to swim in hot-spring fed lakes, or pools? Idaho has more hot springs than any other state. Have you ever climbed up to a pass at 10,000 feet? And then looked down at those who chose not to climb 1500 feet below, looked left at your brother, and then looked over the pass at the mountain basin that begged to be explored. I did these things 58 years ago. You can do it tomorrow if you want to. This FSX adventure will take you to many places I have visited. It will also take you to places that I have not yet visited. Some of the strips are difficult to get into. That is typical of mountain flying. Some are reasonable. Your flying skills will be tested as you figure out the best approach. The simulation consists of 19 airports in Central Idaho. Twelve existing strips have had improvements consisting of strip surface improvements to allow all-season activity, and some eye candy. Seven new air facilities have been added to the area.
Posted Jan 28, 2019 14:27 by Brett Delana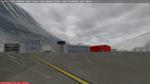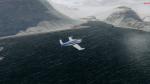 72.31Mb (921 downloads)
I worked on this to bring a much better rendition of the default scenery and the surrounding area in Iceland. All ground markings were made using ground polygons, so it looks much more realistic than default markings. I've also added an Automated Weather station you can listen to at 135.00. This station is listed on official Jeppesen Charts. I've also laid photoscenery over the default terrain, so the sorrounding area will be much more accurate, and the runway will be as close to the shore as it is in real life.
Posted Jan 18, 2019 19:59 by Jean Guiraud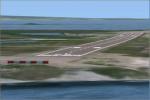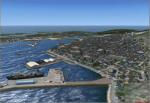 17.41Mb (692 downloads)
The archipelago of St Pierre (LFVP) and Miquelon (LFVM)". Theses islands are situated in the south of New Foundland island, beetwin Canada and United States. All the archipelago is made up of a new local mesh, landclass, photorealists textures in 2m/pixel in St-Pierre island (4 seasons and the night) with specific autogen, the harbour, various buildings, churches, and reference marks visual. The airport of St-Pierre (LFVP) is created with a non-flat runway, as it is in reality, with a true length profile. A basic mission named "De Miquelon St Pierre" is placed at "beginner" level for the beginner to explore the archipelago. This scenery is only for FsX (p3D up to v3 maybe beyond) and is not compatible with Fs 2004 (Fs9).
Posted Jan 18, 2019 08:36 by Nic Neveu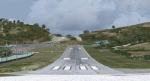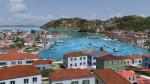 86.86Mb (2830 downloads)
St Barthelemy island (TFFJ) is situated in Caribbean sea, south-east from St Marteen. Its small slope runway, between a hill and the sea, is very difficult to manage. A complete scenery of all islands with: -TFFJ Airport with slope runway -Photorealist texture of whole island in 0.5m/pixel -New mesh on basis ASTER -New waterclass -Generic objects (pylons, cranes, ships, boats and buildings) -Some remarkable buildings -Additional local houses in autogen -Additional boats -traffic
Posted Jan 13, 2019 07:25 by Nic Neveu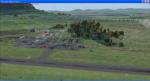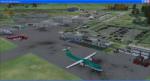 43.07Mb (433 downloads)
Ireland EISG Sligo Airport Updated. The airport layout has been revised to accommodate static and AI aircraft. The flatten to the south of the airport has been removed and a new carpark has been added. EISG Sligo Airport is a small regional airport located in the North west of Ireland. The scenery includes all custom buildings including new hangers and enterprise centre. Buildings have been created from high resolution photographic images accurately placed using Irish ordinance survey data images. The airport also includes full night textures, static aircraft, people, vehicles, sound effects and animations. This file uses people from my Low Poly 3D aircrew file and objects from my Ireland Static Object library. It can also be used as a standalone scenery file. It was designed for, and is best appreciated with VFR photographic scenery. Full installation instructions are included in the readme file. Please enjoy. By George Keogh
Posted Jan 13, 2019 07:03 by Nic Neveu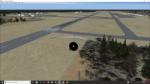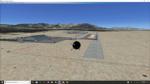 28.73Mb (290 downloads)
This is some Army Airfields which includes KFCS Ft Carson, CO, KFLV Leavenworth KS, KFRI FT Riley KS, KFSI FT Still OK, KHOP FT Campbell KY, KFTK FT Knoxs KY, KGRF FT Lewis WA, PAFB FT Wainwright AK and KTBN Forney Army Airfild and Regional AP joint operations, FT Lenordwood MO. ALL AFCAD are redesigned default airports and on some a little of the surrounding area from stock FSX or FSX-SE by Dick Mohatt
Posted Jan 12, 2019 16:00 by uploader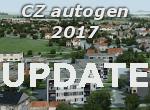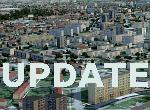 698.11Mb (478 downloads)
Un update for Czech Republic Autogen 2017. Get the original file here:
Posted Jan 10, 2019 12:16 by Milan Smid
102.23Mb (730 downloads)
70 Colombian Airports for FSX. Airports included are: ACM (IATA Code), SK53,SKAG,SKAO (now SKMJ) SKAS, SKBC, SKBE, SKBM, SKBN, SKBQ, SKBS, SKBU, SKCA, SKCB, SKCI, SKCN, SKCR, SKCZ, SKEB, SKFE, SKFL, SKGA, SKGI, SKGY, SKHA, SKHC, SKIB, SKIM, SKIO, SKIR, SKLA, SKLB, SKLC, SKLP, SKLT, SKMF, SKMG, SKMO, SKMO, SKNA, SKNV, SKOE, SKOT, SKPA, SKPD, SKPI, SKPP, SKPV, SKPZ, SKQU, SKRI, SKSA, SKSF, SKSJ, SKSV, SKTB, SKTM, SKTQ, SKUA, SKUM, SKUR, SKVG, SLVP, SQFR, SQOA, SQPS, SQUJ, SQVZ, Z09A. These Colombian airports are largely based on my formerr FS9 colombian airports and adapted to FSX where required. I am using the FreeMesh X Global 1.0 from http://ninetwopro.com/ but most sceneries should work with also with the default or any other mesh. There is a problem with SKSJ and SLTQ: with the mesh scenery the rivers are at a much higher altitude than the surrounding ground; therefore those sceneries would be in a rather deep hole in the default scenery. But with the Airport Design Editor you can easily adjust the airport altitude to the default level.
Posted Jan 7, 2019 01:27 by uploader
0.07Mb (518 downloads)
I have always notice the FSX default military bases to be very simple without much detail or proper parking for military aircraft. FSX Airports included, PAFB Weinwright Army Air Field, Fairbanks Alaska, PAEI Eielson Air Force Base, Fairbanks, AS, PAGA Pitka (Galena AK), PABR Barrow, AK, PASC Deadhorse, AK, PAWD Seward, AK, PAMR Merrill Airport, Anchorage, AK, PASY Eareckson, Shemya AK. This group of BGL files includes some Alaska airports with one Army and one Air Force airport included. It is all redos of the default FSX airports being presented here. On some I have done scenery off base and all are designed for fun sim flying and not represtive of the actual bases/airports. I have done a lot of ai flight plans and have both fixed wing and rotary planes flying in to most airports I design.
Posted Jan 1, 2019 07:13 by Tim O