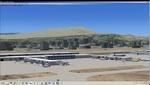 2.92Mb (644 downloads)
KRNO Reno airport updated for FSX. All of the structures are new. Taxiways now conform to the current FAA Airport Diagram (copy included). Thanks to Jim Dhaenens for the asr9 radars! You will see airport vehicles all over the airport, using the vehicle paths correctly. Brett Delana
Posted Jun 20, 2018 16:10 by uploader

83.23Mb (848 downloads)
Cape Town International Airport (FACT) FOR FSX_SP2. If it will work with P3D, I do not know but you are free to try. This scenery of FACT contains many of the buildings/hangers located at the airport. These buildings are my own custom models. The other buildings/objects are stock FSX. Simon Smieiman
Posted Jun 19, 2018 04:03 by uploader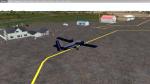 14.47Mb (193 downloads)
Scenery for YBCV Charleville Aiport in Outback Australia. Made by Jean Guiraud.
Posted Jun 16, 2018 16:36 by Jean Guiraud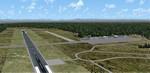 0.26Mb (307 downloads)
PAGK, Gulkana Airport, Alaska, for FSX. Complete new and repositioned setup. Gulkana Airport is state onwned. It provides scheduled passenger service by the Essential Air Service program. Tim van Ringen
Posted Jun 16, 2018 05:11 by uploader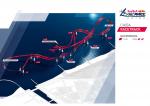 1.76Mb (155 downloads)
SMOKE ON! Fly the very iconic japanese track of the Red Bull Air Race in Chiba. Scenery by Christophe. Made in Nephis Airlines.
Posted Jun 10, 2018 09:58 by Nephis Airlines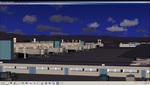 8.38Mb (291 downloads)
KBOI Boise Airport/Gowen Field airport, Idaho, updated for FSX. The terminal is accurately represented as is the new fire station. Gates are assigned to the airlines that use them as of this writing. I have added, * the National Interagency Fire Center [NIFC] (If you have the Neptune RJ85 Fire Bomber it will use a gate assigned on the NIFC pad.) * SkyWest Maintenance Hangar and taxiway * The Aircraft Rescue Fire Fighting (ARFF) training strip south of Gowen Field * the ASR9 radar facility (thanks to Jim Dhaenens for the radar!) * the FBOs * US Customs * UPS and Fedex facilities * Gowen Field apron facilities
Posted Jun 9, 2018 00:41 by uploader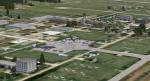 1.14Mb (495 downloads)
FSX (not P3D) KOSH - Wittman Regional Airport, Oshkosh, Wisconsin, USA. This airport update is for Wittman Regional Airport with two optional files and made only for FSX users, not made for P3D: There is one version with the Crosswind runways activated where all 4 runways will be used for takeoff/landing and one version as the default airport runway operation: runway 4/22 now corrected to 5/23, the ILS for 36 is now correctly aligned with the runway, new control tower placed in the correct position, all taxiways and taxi signs updated to the latest charts, also included is the latest FAA airport diagram, airport views are from the roof of the control tower (when in tower view) please view the readme before installation. JMSDesigns
Posted Jun 8, 2018 02:25 by uploader
6.40Mb (202 downloads)
That is the version 3.1 of our Terrains Around Dijon, or Five Terrains Around Dijon, a set of terrains about Dijon, Burgundy, France. It may be used like a standalone by prime users, or like a update for the 3.0 users. Freeware. Comes with a French readme too. by G. Guichard
Posted Jun 6, 2018 12:25 by G. Guichard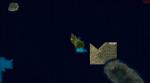 0.00Mb (198 downloads)
Water fix for my St.Kitts, Caribbean, photo scenery for FSX .
Posted May 29, 2018 22:17 by Harald Sandvik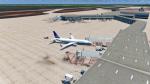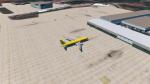 48.23Mb (587 downloads)
FSX version: MPTO Tocumen International Airport updated to its latest state. Tocumen International Airport is the international airport of Panama City, the capital of Panama. Completely revamped the default airport and added the missing terminal and taxiway. Added gates in front of the under-construction new terminal. (the terminal is not ready, however the few gates in front of it are being used in real-life.) Updated Taxi-Ways. All gates from the real airport. THIS SCNERY NOW WORKS WITH FSX. the previous upload of this scenery was only compatible with P3DV4 but i mistakenly thought it was also FSX compatible, so here's the FSX version.
Posted May 23, 2018 23:35 by Jean Guiraud