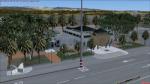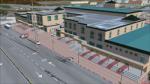 46.16Mb (369 downloads)
FSX Daon Tlemcen International Airport, Zenata Messali El Hadj, Algeria. By Abdel Aziz Djeffal
Posted Apr 27, 2019 10:57 by uploader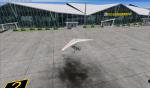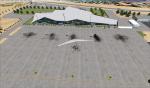 15.33Mb (485 downloads)
Kars Harakani Airport in the east of Turkey. IACO code LTCF. Added to before version new Main Terminal, Rescue Buildings, new second runway and taxi ways. All of the Main Terminal, tower,and other buildings model have been designed using Sketcup 2018. ADE has been used parking, aprons and taxiway and taxi sign and some objects. This also places a few objects from the default FSX scenery library. Compiled using Airport Design Editor. Version LTCF 2019v2. By Hakan DAGHAN
Posted Apr 23, 2019 16:32 by Hakan DAGHAN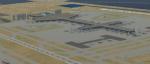 314.97Mb (270 downloads)
FSX Scenery: Tribute to the WASP is a tribute to the Women Airforce Service Pilots who served this country ferrying military aircraft during WW II. The runways and aprons are as existed in 1943. Support buildings, barracks and hangers are a faithful rendition of the original structures. 51 AI flight plans and 38 AI static aircraft using the plane types actually flown by the WASP at KSWW, Avenger Field, Sweetwater, Texas - By Zeb Gardner and Sidney Schwartz
Posted Apr 23, 2019 13:36 by uploader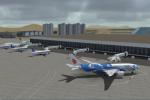 2.95Mb (739 downloads)
ZGSZ, Bao'on Intl Airport, Shenzhen, China. Shenzhen Bao'an International Airport (formerly named Shenzhen Huangtian Airport) is located near Huangtian and Fuyong villages in Bao'an District, Shenzhen, Guangdong, China. It is 32 km northwest of the city center. It is the hub for Shenzhen Airlines, Shenzhen Donghai Airlines, SF Airlines, Jade Cargo International and a focus city for China Southern Airlines and Hainan Airlines. The airport also serves as an Asian-Pacific cargo hub for UPS Airlines. Menno Robert
Posted Apr 20, 2019 03:34 by uploader
0.20Mb (54 downloads)
As a thank you to this great web I provided 6 starting points in the reservoir of the community of Madrid, Spain
Posted Apr 15, 2019 16:08 by Angel G Beato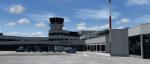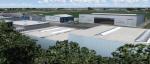 305.43Mb (1423 downloads)
Antwerp International Airport (ANR/EBAW) is a small international airport serving Antwerp, the second most populous city of Belgium. After two years work and taking over 2000 photos. This is the very first publicly available pixel accurate photoreal scenery for this airport. Featuring updated radio freqs (2017), accurate buildings and placement, custom AI Fokker 50 AI traffic, static SV-4Bs and SODE powered windsocks. It also comes with two hangars with accurate and accesible interiors completed by the inclusion of the neighbouring WW1 fort. Optimized for P3D, compatible with FSX SP2.
Posted Apr 7, 2019 01:07 by Johan Peeters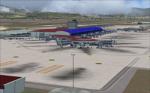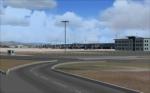 18.01Mb (1292 downloads)
FSX Panama Tocument Airport scenery of the Airport TOCUMEN International in Panama City, Panama. Detailed that includes the northern extension of the terminal, Moving jetways and some catering service for your plane, Moving stairs at the South Ramp, Moving vehicles, Night lights over all scenery Development and donated as freeware By VIRTUALCOL FS SOFTWARE
Posted Apr 5, 2019 03:39 by uploader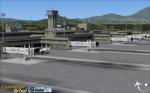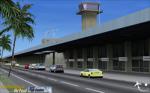 70.25Mb (1017 downloads)
FSX Comalapa Int. Airport scenery of the Airport COMALAPA International of San Salvador, now AVIANCA (TACA before) airline´s hub for all flights. Includes Terminal maintenance hangars as company AEROMAN and American air base, Animated Jetways, 3D PAPI lights, Warning lights to Runway access Animated vehícles, Night ilumination in all airport, Photo real airport plane. Development and donated as freeware By VIRTUALCOL FS SOFTWARE
Posted Apr 5, 2019 03:35 by uploader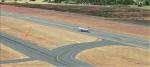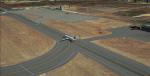 229.64Mb (420 downloads)
Photoreal scenery of Simon Mwansa Kapwepwe International Airport (previously known as Ndola International Airport) located in Ndola, Zambia.
Posted Apr 4, 2019 09:05 by Peter Mbirima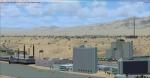 78.43Mb (423 downloads)
FSX Laughlin/Bullhead International Airport. Bullhead City Airport (KIFP), Bullhead, Arizona (AZ), USA. This version adds 5 casinos and is a complete new release for 2019. By Scott Peterson.
Posted Mar 18, 2019 13:50 by uploader