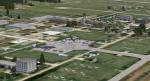 1.14Mb (538 downloads)
FSX (not P3D) KOSH - Wittman Regional Airport, Oshkosh, Wisconsin, USA. This airport update is for Wittman Regional Airport with two optional files and made only for FSX users, not made for P3D: There is one version with the Crosswind runways activated where all 4 runways will be used for takeoff/landing and one version as the default airport runway operation: runway 4/22 now corrected to 5/23, the ILS for 36 is now correctly aligned with the runway, new control tower placed in the correct position, all taxiways and taxi signs updated to the latest charts, also included is the latest FAA airport diagram, airport views are from the roof of the control tower (when in tower view) please view the readme before installation. JMSDesigns
Posted Jun 8, 2018 02:25 by uploader
6.40Mb (215 downloads)
That is the version 3.1 of our Terrains Around Dijon, or Five Terrains Around Dijon, a set of terrains about Dijon, Burgundy, France. It may be used like a standalone by prime users, or like a update for the 3.0 users. Freeware. Comes with a French readme too. by G. Guichard
Posted Jun 6, 2018 12:25 by G. Guichard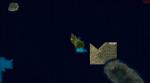 0.00Mb (202 downloads)
Water fix for my St.Kitts, Caribbean, photo scenery for FSX .
Posted May 29, 2018 22:17 by Harald Sandvik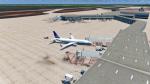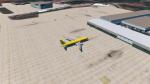 48.23Mb (693 downloads)
FSX version: MPTO Tocumen International Airport updated to its latest state. Tocumen International Airport is the international airport of Panama City, the capital of Panama. Completely revamped the default airport and added the missing terminal and taxiway. Added gates in front of the under-construction new terminal. (the terminal is not ready, however the few gates in front of it are being used in real-life.) Updated Taxi-Ways. All gates from the real airport. THIS SCNERY NOW WORKS WITH FSX. the previous upload of this scenery was only compatible with P3DV4 but i mistakenly thought it was also FSX compatible, so here's the FSX version.
Posted May 23, 2018 23:35 by Jean Guiraud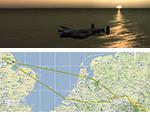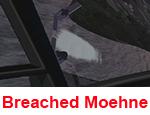 8.02Mb (573 downloads)
The sceneries for the Moehne and Eder Dams before and after the attacks. Suitable only for default FSX or the preferred Aerosoft West German VFR. The plans as used for the game Celebration Flight from RAF Scampton to RAF Scampton on the 16-17 May 2018 are based on the book THE DAM BUSTERS by Jonathan Falconer. Flying time, UP to DOWN in the game was a little under 6 hours in AJ-G as Wing Commander Guy Gibson. Training for the raid was carried out with two flights, one to Wainfleet in AJ-Q and the other to the Derwent Dams in AJ-X. The raid on the Sorpe in AJ-T was the second part of the Celebration. The PR Spitfire recon flight plan from RAF Benson is presented as going to all of the Dams that were part of the brief in 1943. A PDF describes the outcomes of two Celebrations on opposite sides of the world, one in South Australia and one in The Netherlands (Koos van Menen). Packaged and flown by Ross McLennan.
Posted May 22, 2018 00:03 by Ross McLennan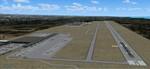 2.75Mb (432 downloads)
FALE, King Shaka International Airport, Durban-South Africa, for FSX. Complete new setup. FSX by default does not have this airport. It is the primary airport in KwaZulu-Natal serving Durban, South Africa. It replaces the old airport of Durban (FADN) that is now out of service. This new Durban Airport opened its doors in 2010. Tim van Ringen
Posted May 19, 2018 04:38 by uploader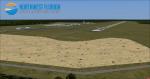 75.73Mb (500 downloads)
This scenery mod will add the new Northwest Florida Beaches Airport in Panama City Florida. Identifier KECP. This airport is not present in the default FSX or P3D scenery since it was not opened until 2012. This scenery features a custom modeled terminal, FBO, Cargo Building, and Tower. Custom GP textures are used to enhance the taxiway layout. I also include the current approaches so you can load them into the default GPS, The airspace around ECP has also been added, and correct ATC frequencies are used. I've also included AFCADS for other airports around Panama city including adding 4 Heliports, updating 2 seaplane bases, updating the AFCAD for Tyndall Airbase, and lastly adding the Tyndall Drone Airfield. This scenery is self contained with no additional downloads required.
Posted May 18, 2018 02:07 by CountryFlyboy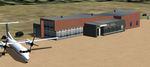 37.55Mb (332 downloads)
Nunavik airports package, Quebec. Contains 15 Nunavik airports sceneries in Quebec's north. Akulivik, Aupaluk, Donaldson/Kativik, Inukjuaq, Ivujivik, Kangirsuk, Kangiqsualujjuaq, Kangiqsujuaq, Kuujjuaq, Kuujjuarapipk, Nemiscau, Pingaluit bushstrip, Puvirnituk, Quaqtaq, Salluit, Tasuijaq and Umiujaq. These sceneries are the same as those published individually on Quebec FSX. Each scene is independent and contains its own information and installation instructions. So you can install the ones you want. Kuujuuaq scenery has high complexity and the others has low to moderate complexity. All these scenes were made according to Gilles Gauthier's Landscape of Nunavik (in the page http://www.jpfil.com/quebecfsx/relief.htm). It is strongly recommended to install this scene as well. Jean-Pierre Fillion
Posted May 17, 2018 06:42 by uploader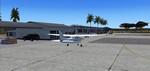 0.39Mb (247 downloads)
FSX FMST-Toliary Airport Madagascar. Toliara Airport is an airport in Toliara, Atsimo-Andrefana Region, Madagascar. New setup of this small airport you might visit going around the world in 80 flights.
Posted May 14, 2018 01:16 by uploader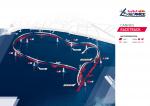 1.69Mb (229 downloads)
This is an updated Red Bull Air Race scenery in Cannes for FSX. The track has been modified following the real race. SMOKE ON! Fly the very first French circuit of the Red Bull Air Race in Cannes. Scenery by Christophe.
Posted May 5, 2018 02:07 by Nephis Airlines