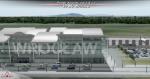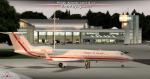 20.81Mb (742 downloads)
POLISH AIRPORTS VOL. 3 X DEMO is a package of detailed sceneries of EPPO Poznan, EPWR Wroclaw, EPBY Bydgoszcz and EPSY Olsztyn-Mazury airports in Poland, fully compatible with FSX, FSX:SE and P3D (v1,v2,v3,v4). This product is a fully functional DEMO version of the commercial payware product that features simplified airports with main buildings but with low resolution textures, non-animated jetways and generally much less details. Using this free demo ensures no problems with online (VATSIM, IVAO, multiplayer etc.) flying in case some users use the payware scenery and some don't. Poznan-Lawica Henryk Wieniawski Airport (POZ/EPPO), built in 1913, is one of the oldest airports in Poland. Bydgoszcz Ignacy Jan Paderewski Airport (BZG/EPBY) is a Polish regional airport in the city of Bydgoszcz. Wroclaw Copernicus Airport (WRO/EPWR) is an international commercial airport in Wroclaw in southwestern Poland, the 4th largest airport in Poland. Olsztyn-Mazury Airport (SZY/EPSY) is an international passenger airport in the North-East of Poland, branded as the gateway to the Masurian Lake District. The product is equipped with an automatic installer, which means that the scenery will be automatically added to the Flight Simulator Scenery Library. Please uninstall all previous versions of this airport you may have installed before. Please make also sure that no duplicated AFCAD files are installed. Enjoy your virtual flying with Drzewiecki Design!
Posted Jul 26, 2018 12:02 by Drzewiecki Design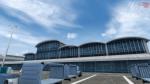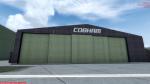 261.35Mb (1061 downloads)
Scenery for FSX and P3D V4 for Bournemouth Airport in England. FEATURES: Custom models for: Arrival and Departures Terminal, All 3 Cobham hangars, and Long hangars on north-east side of the airport. Ground lines made almost entirely out of Ground Polygons, Updated Taxiways and Taxi Signs according to the latest ground charts available.
Posted Jul 25, 2018 16:26 by Jean Guiraud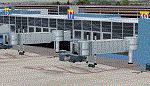 8.38Mb (775 downloads)
Welcome to Boise Idaho! The KBOI/Gowen Field airport has been updated for FSX. The terminal is accurately represented as is the new fire station. Gates are assigned to the airlines that use them as of this writing. I have added, * the National Interagency Fire Center [NIFC] (If you have the Neptune RJ85 Fire Bomber it will use a gate assigned on the NIFC pad.) * SkyWest Maintenance Hangar and taxiway * The Aircraft Rescue Fire Fighting (ARFF) training strip south of Gowen Field * the ASR9 radar facility (thanks to Jim Dhaenens for the radar!) * the FBOs * US Customs * UPS and Fedex facilities * Gowen Field apron facilities By Brett Delana
Posted Jul 21, 2018 22:42 by Brett Delana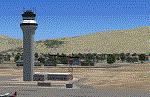 0.04Mb (222 downloads)
KRNO Reno bug fix You may have noticed that you can't summon the fuel truck in my scenery KRNO.ZIP. I left out a start point for the fuel truck. You also may have noticed that if you have the Realism Settings selected for "Detect crashes and damage" your plane will probably crash if you start at many of the KRNO gates. This patch corrects both bugs. Brett Delana 21 Jul 2018
Posted Jul 21, 2018 22:35 by Brett Delana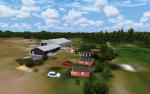 30.43Mb (149 downloads)
Due to an error not all objects are showing, so I have corrected that in this V. 2 edition of Nr. Felding airfield EKNF, located in the western part of Jutland in Denmark, not very far from Holstebro city. It has a grass runway 30 x 930 m, mostly used of gliders, but also og ultra-light and GA aircraft.
Posted Jul 21, 2018 16:25 by Otto Knudsen
3.66Mb (565 downloads)
Welcome to Spokane Washington! Spokane International has been updated for FSX. All of the structures are new. Taxiways now conform to the current FAA Airport Diagram (copy included). Runway 03/21 has been extended to its current length [11002 ft]. Gates are assigned based on current airport information. By Brett Delana
Posted Jul 17, 2018 11:47 by Brett Delana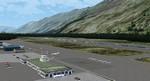 3.32Mb (724 downloads)
PAVD, Valdez Pioneer Field Airport, Alaska, for FSX. Complete new setup. Valdez Airport is state-owned and is for public use. Several aircraft are based on this airport and it is also served by companies like Alaska Airlines and Era Aviation. Tim van Ringen
Posted Jul 8, 2018 03:13 by uploader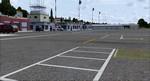 1.31Mb (829 downloads)
FSX EGPN, Dundee Airport, Scotland. Complete new setup. Dundee Airport is operated by the HIAL (Highlands and Islands Airports Limited) since 2007. The length of the runway limits flights to regional aircraft (max. BAe146/A318). Tim van Ringen
Posted Jun 30, 2018 05:08 by chris evans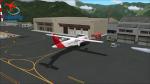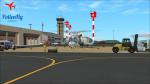 8.30Mb (613 downloads)
Pakyong Airport is a greenfield airport near Gangtok, the state capital of Sikkim, India. The airport, spread over 400 ha (990 acres), is located at Pakyong village about 35km (21.75 mi) south of Gangtok. One of the five highest airports in India, it is also the first greenfield airport to be constructed in the Northeastern Region of India, the 100th operational airport in India, and the only airport in the state of Sikkim. The Pakyong Airport project is one of the tallest reinforced soil structures in the world. Prior to the construction of Pakyong Airport, Sikkim had been the sole state in India possessing no functional airport. By PollenFly Sceneries
Posted Jun 29, 2018 09:13 by PollenFly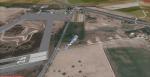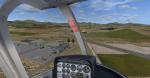 38.41Mb (605 downloads)
Nuoro 2018.06.23 Olbia Venafiorita LIEV, Italy , Sardinia Made by Antonello Porcheddu Pica on google maps basis, Virtualearth SBuilderX map and with ADE. Application bulid 1.76.6715.14291 Engine 04.75.6712.18978 Recostruction of the LIEV Venafiorita airport, Olbia Tempio, Sardinia, Italy, which is no longer in service. Added some hangars and objects to represent so close as is to reality from FSX and ADE libraries.
Posted Jun 23, 2018 10:58 by Antonello Porcheddu Pica