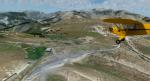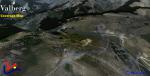 11.62Mb (339 downloads)
The Valberg Altiport is located right next to the golf of Valberg in the French alps, It were built for mountains pilots and the hangar was inaugurated in 2002. Features : - New reworked mesh. - 30Cm/Pixel HD Photo Ground. - Custom airport buildings with high resolution textures. IMPORTANT NOTE ---- This version (FVFR; France VFR) do NOT include seasonal texture to fit with the France VFR photoreal scenery add ons. Another version who include seasonal textures and who fit with ORBX or default ground is also available here : https://alexandnicosimulation.blog4ever.com/lf0654-valberg-altiport-1
Posted Aug 26, 2018 11:22 by Alexandre Bourgain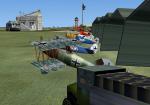 8.06Mb (893 downloads)
FSX (only!) Scenery WW1 German Airfield in Grand Est/France. The fictional airfield is close to an old castle and showes plenty of details like: Fokker D1 and D VII fighters, watch towers, tants, soldiers, trucks and huge WW1 tanks. Along the airfield is a 8.3 km long railway where you can find a cargo train, bridges and a tunnel. There you can find also three Spad biplanes from the enemy and the German Zeppelin LZ47. A saved Flight is also included. Scenery with objects by Erwin Welker.
Posted Aug 24, 2018 01:45 by Erwin Welker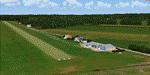 34.44Mb (283 downloads)
A photoreal scenery with an smaller airfield EKCR, and has a grass runway 1050x30 m. The airfield are laying in the middle part of Jutland about 10 km southwest of the city Silkeborg in Denmark. By Otto Knudsen.
Posted Aug 22, 2018 08:54 by Otto Knudsen
30.80Mb (424 downloads)
Minneapolis St Paul International (KMSP) 2018. In 2015 I posted 2 versions of KMSP with and without the ability to use AI aircraft. Since then, significant changes have occurred at MSP, mainly in the construction of three hotels, attached office block occupied by Cray Computers and road layout allowing for the construction of the InterContinental Hotel and another car park. Mall of America in the 2015 version was the original Microsoft Model, which turned out to be way too high. I have therefore also remodeled that. Martin Connor
Posted Aug 19, 2018 04:17 by uploader
1.69Mb (678 downloads)
Modified runways to current state, plus revised taxiways, taxiway markings etc. No changes made to stock buildings. Approaches modified to 15th Aug 2018.
Posted Aug 19, 2018 04:13 by uploader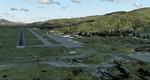 2.37Mb (549 downloads)
ZULS, Lhasa/Gonggar Airport, Tibet, for FSX. Complete new setup. Lhasa/Gonggar Airport is 62km (39ml) from Lhasa, the capital of Tibet. It lies at an altutude of 3500m (11500ft) and is one of the highest airports in the world. It is build on the banks of the Yarlung Tsangpo River (Brahmaputra River) that is very wide at that point (not included in this scenery). Tim van Ringen
Posted Aug 18, 2018 05:06 by uploader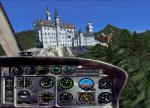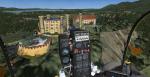 5.72Mb (1265 downloads)
FSX (only!) Scenery Bavarian kings castles Neuschwanstein & Hohenschwangau in southern Germany. Schloss Neuschwanstein is one of the most famous castles worldwide, built between 1869 and 1880. It is one of king Ludwig's the 2nd fairytales palasts and castles in Bavaria. Below at the lake Alpsee is the old castle of king Maximilian the 2nd, Schloss Hohenschwangau. A saved Flight with a take off for a helicopter close to Neuschwanstein is also included. Scenery by Erwin Welker.
Posted Aug 16, 2018 03:35 by Erwin Welker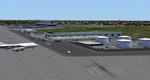 1.57Mb (424 downloads)
OPKC, Jinnah International Airport, Karachi, for FSX. Complete new setup. Jinnah International is the busiest domestic airport in Pakistan and located in Karachi, the largest city. Tim van Ringen
Posted Aug 15, 2018 08:57 by uploader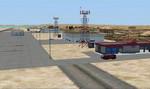 0.64Mb (273 downloads)
OOMA, Masirah Airport, Oman, for FSX. Complete new setup. Masirah Airport is an air force base, located on Masirah Island. Cheap commercial airlines also visit Masirah Airport. It was a former RAF air force base. Tim van Ringen
Posted Aug 15, 2018 08:55 by uploader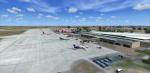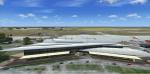 20.67Mb (979 downloads)
Chaudhary Charan Singh Airport (IATA: LKO, ICAO: VILK) is an airport serving Lucknow, the capital of the Indian state of Uttar Pradesh. It is situated in Amausi in the city of Lucknow, and was earlier known as Amausi Airport before being renamed after Chaudhary Charan Singh, the fifth prime minister of India.
Posted Aug 14, 2018 02:06 by Ratan Lewis