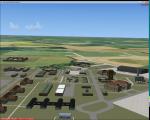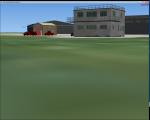 1.06Mb (245 downloads)
Swanton Morley was a new station planned under the RAF expansion scheme but not completed to the same standard before the start of the Second World War. It was part of No. 2 Group in Bomber Command until December 1944 when it was given over to 100 Group - the RAF unit responsible for countering German defences against the British strategic bombing - as they needed another airfield close to their HQ at Bylaugh Hall. On 4 July 1942, American and British airmen took off from this station as part of the first combined bombing raid of World War II. No 226 Squadron had been tutoring the US 15 Bombardment Squadron. Both Winston Churchill and General Eisenhower were at RAF Swanton Morley for this mission, which saw six crews from 15th Bombardment Squadron fly a raid with six crews from the RAF, using Boston light bombers belonging to No. 226 Squadron RAF. The raid was made at low level against German airfields in the Netherlands. During World War II the station was home to the Bomber Support Development Unit (BSDU) of No. 100 Group RAF. After World War II the station was home to No 1 Air Signaller's School and later to the Central Servicing Development Establishment (CSDE) and the Maintenance Analysis and Computing Establishment (MACE). From June 1953 to 1995 the station was also used by 611 Volunteer Gliding School, when the station was listed for closure under Options for Change. The station held popular airshows during the 1980s. The station closed in 1995 and was converted to an Army base now known as Robertson Barracks. Source: Wikipedia
Posted Jan 28, 2016 21:30 by Terry Boissel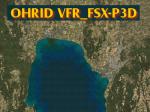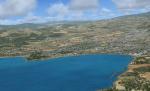 24.19Mb (264 downloads)
This VFR scenery covers the area around Ohrid Airport (Republic of Macedonia - FYROM). Compatible with FSX/P3D as default and also works with the payware LWOH_FSX airport by Ivano Marongiu. This scenery has been made with "SBuilderX" design tool and with Google Earth for geographical reference of the various polygons. Uses only default textures. This scenery does not include photoreal satellite imagery (eg. Google-earth).
Posted Jan 22, 2016 09:42 by Ivano Marongiu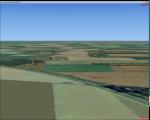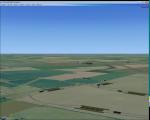 1.43Mb (177 downloads)
I did this scenery for a gentleman who had worked at the station, but I have lost his contact details, so I would be grateful if he contacted me to put my mind at rest that he has got the scenery! RAF Snetterton Heath is a former Royal Air Force station located south east of the A11, 6 miles (9.7 km) south west of Attleborough, Norfolk, England. Opened in 1942 the station was used throughout WWII by various units of the USAAF With the end of military control Snetterton Heath was privately purchased in 1952 with a view to utilizing the runways and perimeter tracks as a motor racing circuit. The first motor cycle meeting was held in 1953 and the first motor races the following year. Today, banking and safety barriers have transformed the airfield and Snetterton Circuit is used extensively; not only for local club, national, as well as international racing, but for the testing and development of new designs of motor cycles and cars.
Posted Jan 22, 2016 03:53 by Terry Boissel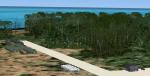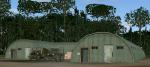 1.64Mb (467 downloads)
Old base used by the US Navy since the WWII, and, with the name LORAN by the USCG since the early 1960s up to 1992. Now, all buildings had been removed.With one NDB (KUre 316.0) activated in the 60's. The buildings are positioned as in reality but are not identical in shape. By Jean-Jacques Parel. Built with ADE.
Posted Jan 21, 2016 01:05 by Jean-Jacques Parel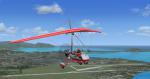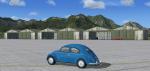 2.75Mb (446 downloads)
Old USMC flight training base. Last runway closed in 1956. Now it's one USMC base with name Bellows AFS (Air Force Station), the 298th Regiment, Multi-Functional Training Unit (MFTU), Regional Training Institute (RTI). And one recreational center or soldiers. I have make a fictionnal airport with 8 GA Small, 3 GA Medium, 2 GA Large, 2 Cargo, 2 helipads, 3 runway (1 for ultralight), NDB, VOR/DME, ILS. It's a version 2 with one other controltower, the beacon repositioned and one new AI trafic. Built with ADE. By Jean-Jacques Parel
Posted Jan 20, 2016 17:02 by Jean-Jacques Parel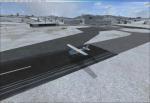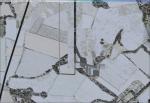 0.00Mb (312 downloads)
EDKO Brilon Hochsauerland, Germany was just a strip. Now it has added some buildings, a windsock and parking.
Posted Jan 20, 2016 16:48 by stefaan adriansens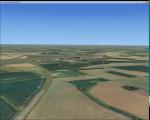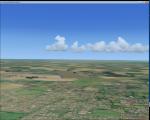 1.50Mb (247 downloads)
RAF Downham Market was a Royal Air Force station in the west of the county of Norfolk in the United Kingdom which operated during the second half of the Second World War. Opening as a satellite station for RAF Marham in the Summer of 1942. The station was equipped with three concrete runways, six T2 hangars were built, three of which were for the storage of gliders, 36 hard-standings were also built, although this dropped to 34 when an additional B1 hangar was added. After closure as an operational airfield in 1946, the airfield remained in a derelict state until it was finally sold in 1957.
Posted Jan 18, 2016 09:00 by Terry Boissel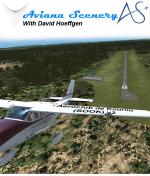 102.59Mb (648 downloads)
Aeroclub de Kourou, French Guiana, photo scenery v2. Inmproved markings (runway, taxiway, parking) Asphalt textures. ADDED 3D ground with holes. 3D Grass. Reflective Windows. New Building (mobil home). Custom ground textures. Landclass around the airfield). Edge light (Taxiway only). Taxi sign. Generic cars and aircraft. New version of my previous scenery. new techniques used, improved etc... enjoy. By AvianaScenery & David Hoeffgen
Posted Jan 14, 2016 18:06 by Aviana Scenery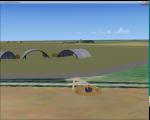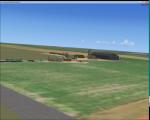 1.04Mb (178 downloads)
RAF Docking was a RAF Station of the Second World War a few miles from Bircham Newton in Norfolk. It was a satellite airfield for the RAF Coastal Command station at RAF Bircham Newton and was mostly used for overflow from there. Opening in 1940 the life of the station only lasted for the duration of the war and it closed in 1945 and was sold off the MOD books in 1958 This scenery is a representation of RAF Docking I am not claiming it to be in anyway an accurate reflection of the actual Station, however, I know the buildings I have used were in use at RAF Docking except for the B1 hangar, Docking had an A1 hangar.
Posted Jan 13, 2016 11:17 by Terry Boissel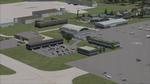 1.54Mb (1042 downloads)
Charlotte/Douglas Intl (KCLT) North Carolina. This is an update of Ray Smith's file kclt_rs_fsx.zip, modified with his permission, Ray has also given permission to upload this update to FlightSim.Com. This airport update is for KCLT with two optional files made only for FSX: one version with the Crosswind runway 5/23 activated and in full operation where all 4 runways will be used for takeoff/landing and one version as the default runway operation: assigned parking updated as per their website which now includes gates for American airlines as well as US Airways for those using older flightplans, taxiways and taxi signs updated to the latest charts, helipad included, extra fuel trucks, support vehicle roads rebuilt and many other scenery improvements added, airport views are from the roof of the control tower (when in tower view) please view the readme before installation. By Craig Scott
Posted Jan 13, 2016 07:56 by Mike Lietz