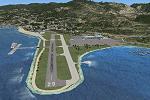 7.69Mb (1540 downloads)
FSX Acceleration Scenery--Malibu California 2016 (version 4.1). This scenery area includes a 4000 foot runway and various helipads and surrounding hangars and buildings that make up the Aeroworks Flight Center 2 on top of a 1400 foot hill in Malibu, California. Also included is Malibu MotorSports, a recreational airpark and sport aircraft factory on the beach with a 2000 foot runway and a sea plane landing area marked with buoys for water operations as well as several new custom designed macros. This version also adds new heliports and mansions to the Malibu area and a new practice airstrip with an aerobatic box near Camarillo, California. Scenery and macros by Jason L. Terry
Posted Nov 21, 2015 04:42 by Jason L. Terry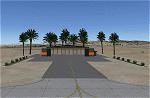 4.97Mb (240 downloads)
Firestorm Ranch serves as a headquarters for Firestorm Airshows, a solo aerobatic display flying the Aeroworks ARX-5R Coyote (ARX5R_jt.zip). It's layout caters to training and flying aerobatic maneuvers and practicing for airshows. It is located on public lands in Carrizozo, NM just north of White Sands. It has it's own solar farm and water tower along with all manner of general aviation maintenance and hangars. It's 3500ft runway can handle airplanes up to and including a Learjet or DC-3. There is also a non-standard air racing course to the east on Cub Mountain, south of Carrizozo. Macro's by Joshua B. Nyhus and Jason L. Terry. Scenery by Austin K. Gardner
Posted Nov 20, 2015 22:19 by Austin Gardner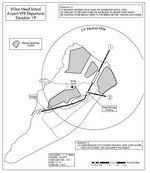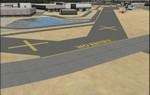 69.80Mb (291 downloads)
Scenery for 3 airports in the Savannah, Georgia area. This is a Scenery mod that completely rebuilds the 3 main airports in the Savannah GA area. Savannah International (SAV), Hunter AAF (SVN), and Hilton Head Island (HXD). Features include completely re-done from the ground up AFCADS to match current charts, Custom night lighting, Approaches updated to match current charts (As of 11/2015). Meany other special features detailed in the readme. Most importantly this is entirely self contained. No additional downloads required. Special procedures for operating at HXD are detailed in the readme. It's highly advised to read it.
Posted Nov 20, 2015 15:53 by CountryFlyboy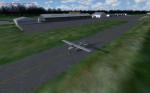 6.79Mb (631 downloads)
LFCS is an airport Near Bordeaux in France. This is a fully functional freeware scenery for FSX and P3D. By Everlink
Posted Nov 19, 2015 12:08 by Everlink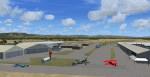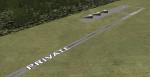 66.98Mb (364 downloads)
FSX Sonoma Co Airports, California. Most custom airports correct a lot of errors in runways and aprons but do not give a feel of the airport. Based on Google maps, pictures and visits to the airports, I have tried to add the feel of each airport in Sonoma County. This includes some unique buildings and planes to each airport, the runway rose, airport traffic patterns and IDs found on runways. By Mark J. S. Macaluso
Posted Nov 16, 2015 09:06 by Mike Lietz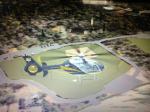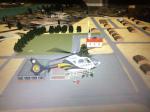 3.46Mb (279 downloads)
LCDR Ronald Wise Memorial Field - PABB - Boston, Pennsylvania Boston Methodist Church - PABC - Boston, Pennsylvania These two landing zones have been used in the past and currently still a suggested landing zones for Elizabeth Township Fire Department of Pennsylvania. These two ball fields are situated in Boston, Pennsylvania 5nm South East of Allegheny County Airport. These fields are mainly used by STAT MedEvac and LifeFlight both Pittsburgh based medical helicopter services. I used Google maps to layover satellite imagining and global coordinates to make these as accurate as possible. Please use README if need help with installation.
Posted Nov 14, 2015 12:31 by Z. Wojcik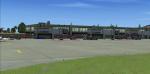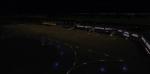 45.37Mb (783 downloads)
Sultan Ismail Petra Airport is located in north Malaysia and is our first HD release of a Malaysian airport. This has been a bit of a challenge due to the poor imagery of the area but we have certianly pushed the limits to bring you the best possible rendition of the airfield.
Posted Nov 13, 2015 05:05 by Mark Piccolo - Soarfly Concepts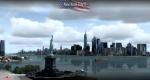 25.93Mb (2382 downloads)
NEW YORK CITY X DEMO features a detailed scenery of New York city in the United States of America, fully compatible with FSX / FSX STEAM. A demo version of New York City X is provided. This is a fully functional freeware scenery, perfectly aligned with the full payware version. This ensures no problems with online (VATSIM, IVAO and multiplayer) flying in case some users have the payware scenery and some don't. The demo gives you the most important (largest) downtown buildings with a low quality photoreal ground for Manhattan area, as well as low quality heliports. This scenery add-on features 2500 sq km of terrain with autogen and over 6100 photoreal New York buildings in the city, which is the most populous in the United States and the center of the New York Metropolitan Area, one of the most populous urban agglomerations in the world. The product is equipped with an automatic installer, which means that the scenery will be automatically added to the Flight Simulator Scenery Library. Please uninstall all previous versions of similar sceneries you may have installed before. Please make also sure that no duplicated AFCAD files are installed. Enjoy your virtual flying with Drzewiecki Design!
Posted Nov 12, 2015 11:36 by Drzewiecki Design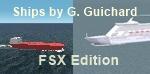 0.37Mb (942 downloads)
That is a revisited version of our FS2002 tankers, liners, cruisers and ferries, to populate the maritime expanses in FSX. Using the FSX SDK TrafficDatabaseBuilder working with FSX default ships, you will reach to about 29,000 ships randomly navigating worldwide! Comes with a French readme too. Freeware
Posted Nov 12, 2015 09:09 by G. Guichard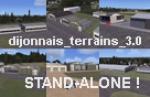 1.96Mb (258 downloads)
That is a brand new, standalone version to our Terrains Around Dijon (needing a reinstall in case you would have any of our previous versions installed). The improvements we brought to our terrains needed such a stand-alone new 3.0! Comes with a French readme too. Freeware
Posted Nov 12, 2015 09:04 by G. Guichard