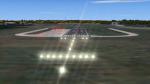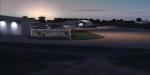 38.51Mb (1028 downloads)
London Biggin Hill airport is one of the smaller London airports located just south of Bromley. The airport serves regional flights and caters to more of the VFR operations. This scenery is our first official Flagship release and is has been through keen eyes before its release
Posted Sep 14, 2015 13:20 by Mark Piccolo - Soarfly Concepts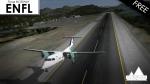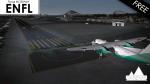 14.66Mb (806 downloads)
(Now fixed and includes scenery files!) This airport is one of the most famous airports in Norway! It was from here the first Norwegian flew over the Atlantic. Floro features a 1,264 meter/4,147 ft runway aligned 07/25. The airport had 201,686 passengers in 2014, making it the busiest regional airport in the country. Please read the "READ ME" Files before us
Posted Sep 14, 2015 12:46 by IcySoftware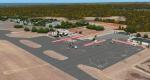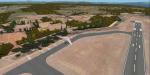 38.51Mb (718 downloads)
New scenery for Pula airport, Croatia. Corrected the taxiways, the apron and the gates, added new objects and a photoreal base. have a nice flight!
Posted Sep 12, 2015 16:23 by Carlo Boninsegna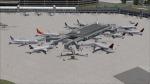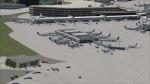 1.68Mb (1803 downloads)
KSEA - Seattle-Tacoma Intl - Washington. This airport update is for KSEA and made only for FSX: assigned parking now updated as per their website with extra parking, Concourses A, B, C, D, S and N now updated to reflect todays situation, taxiways and taxi signs updated to the latest charts, extra fuel trucks, support vehicle roads rebuilt and many other scenery improvements, airport views are from inside the control tower (when in tower view) please view the readme before installation. By Craig Scott
Posted Sep 11, 2015 01:59 by uploader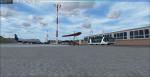 31.48Mb (926 downloads)
Dubrovnik airport LDDU, Croatia, added objects, corrected the taxiways and the gates, added photoreal base. enjoy!
Posted Sep 10, 2015 07:59 by Carlo Boninsegna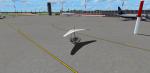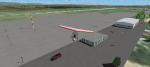 30.44Mb (538 downloads)
Scenery of the Croatian airport of Zadar. Corrected some bugs and added new objects.
Posted Sep 7, 2015 10:46 by Carlo Boninsegna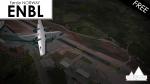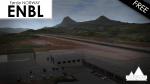 5.75Mb (583 downloads)
ENBL is a small airport located on the beautiful west coast of Norway. Please read the "READ ME" Files before use!
Posted Sep 6, 2015 07:24 by IcySoftware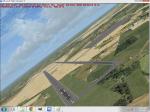 1.62Mb (225 downloads)
Functional Scenery to represent Shorkot Road AB(OPRQ) in Pakistan which mainly houses Mirage Aircraft. This scenery can be populated with the relevant AI Aircraft. Please read the readme for full instructions.
Posted Sep 4, 2015 18:09 by Murtaza Akbar
36.96Mb (898 downloads)
WARSAW CITY X DEMO is a sophisticated scenery package, featuring a detailed scenery of Warsaw city in Poland with surrounding airports, fully compatible with FSX, FSX:SE, P3Dv1, P3Dv2. This product is a fully functional DEMO version of the commercial payware product. It features same layouts as in the full version but with limited 3D objects and low resolution textures. Using this free demo ensures no problems with online (VATSIM, IVAO, multiplayer etc.) flying in case some users use the payware scenery and some don't. Warsaw is the capital and the largest city of Poland located on the Vistula (Wisla) River. Warsaw City 2015 gives you a possibility to fly over an extremely large area of Warsaw city. We have included a photoreal ground textures of about 5200 square km. The city centre has hundreds of custom buildings modeled, there are all VFR-important landmarks on the whole included area too. We have also created 13 variously detailed airports and heliports for the project: Modlin EPMO, Babice EPBC, Chrcynno/Nasielsk, Sobienie EPSJ, Goraszka EPGO, Konstancin-Jeziorna, Konstancin Heliport, Reczaje (lite), Kroczewo (lite), Trebki Nowe (lite), Wincentow 1 (lite), Wincentow 2 (lite), Zabia Wola (lite). The product is equipped with an automatic installer, which means that the scenery will be automatically added to the Flight Simulator Scenery Library. Please uninstall all previous versions of similar sceneries you may have installed before. Please make also sure that no duplicated AFCAD files are installed. Enjoy your virtual flying with Drzewiecki Design!
Posted Sep 3, 2015 15:11 by Drzewiecki Design
0.01Mb (73 downloads)
A small airfield update of 9G3, Akron, NY.
Posted Sep 3, 2015 01:47 by Brian Zaenglein