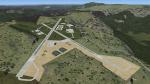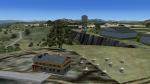 24.17Mb (368 downloads)
DG01 is a fictional airport located on the "Rax", a mountain range in Austria between Lower Austria and Styria, 80km away from Vienna. It's 5800ft high, has 2 main runways, 3 smaller ones, custom navaids and objects, several starts and helipads. DG01 is part of a series of meanwhile 46 smaller and bigger airports which will follow asap. Google-Earth-kmz-file is included, ICAO = DG01, coordinates are: 47.700628° (47" 42.04') 15.602656° (15" 36.16') Unzip and put the folder "Dagobert" to C:\Program Files (x86)\Flight Simulator X\Addon Scenery. Then activate "Dagobert" in the scenery library. Any 30m-mesh (or higher) is recommended (Austria Pro X, FreeMesh X Global, FS Global, FTX Global Vector) but not necessary. Enjoy, greetz, Dagobert !
Posted Apr 23, 2017 09:49 by Dagobert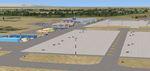 11.83Mb (697 downloads)
Luxor International Airport HELX 2017 For FSX. * All of the buildings and hangars models have been designed using SketchUp 2016 Numerous photographs have been used as reference. * Textures are "re-used" where possible, thereby improving frame-rates. * Airport Design editor X has been used extensively to provide parking, aprons and taxiways and to place various objects. * added ILS runway 02 frequency 108.50 Special thanks to Cpt.Mathias Schindler for designing the Main terminal concorete texture. By : Mohamed El Salamoni
Posted Apr 18, 2017 10:59 by uploader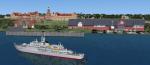 9.85Mb (851 downloads)
FSX/P3D Scenery German Navy Base (Marinestützpunkt) Flensburg Muerwick in the 70th. The scenery consist of the Marine harbor with its barracks, the castle with the Marine school and the Marine yacht club. It is proposed to be combined with the great tool "AiCarriers2" which will set up to ten ships in the harbor. An AiCarriers2 configuration plus five of my 70th Navy ai-ships are included. There is also a saved flight with the proper coordinates in the harbor included. My own pilotable ship is the "Saar" (package-minesweeperfleet.zip) on which I served that time. Scenery by Erwin Welker.
Posted Apr 16, 2017 05:09 by Erwin Welker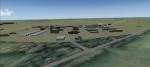 0.21Mb (446 downloads)
The station was originally a grass airfield within No. 4 Group. In the early 1940s the airfield was entirely reconstructed with three hardened runways replacing the grass. It re-opened in October 1942 as a station for 77 Squadron RAF and along with RAF Melbourne and RAF Pocklington was known as No "42 Base". The squadron had a strength of approximately 20 aircraft and initially used the twin engined Armstrong Whitworth Whitley medium bomber although this was quickly replaced by the Handley Page Halifax four engined heavy bomber which was being introduced. No 77 Squadron suffered heavy losses during its time at Elvington with over 500 aircrew killed, missing or taken prisoner and almost 80 Halifaxes lost as it played a major part in the Battle of the Ruhr and the bombing of Berlin. In May 1944 No 77 Squadron posted to the newly opened nearby RAF Full Sutton and was replaced at Elvington by two French squadrons, numbers 346 "Guyenne" and 347 "Tunisie" who both played a leading part in the bombing of Germany. Elvington was the only airfield in the United Kingdom used by the remainder of the Free French Forces, they also flew Handley Page Halifax heavy bombers until they moved to Bordeaux in October 1945 where they became the basis for the new air force of liberated France. In September 1957 a memorial was unveiled in Elvington village dedicated to the two French squadrons. While they were at RAF Elvington nearly half of the squadrons' members were killed. After the war the 400-acre (1.6 km2) airfield was transferred to No 40 Group under the control of Maintenance Command until 1952 when it was greatly enlarged and extended for use by the United States Air Force. United States Air Force use The United States Air Force (USAF) built a new 3,094 m (10,151 ft) runway, which was the longest in the north of England, and a huge 19.8 hectares (49 acres) rectangular hardstanding apron as well as a new control tower to turn Elvington into a "Basic Operation Platform" which would have operated as a Strategic Air Command (SAC) dispersal airfield. After spending Ł4 million the airfield never became operational as a SAC base and was abandoned by the US Air Force in 1958. Other uses In the early 1960s the Blackburn Aircraft Company, now part of British Aerospace used the runway for test flights of the Blackburn Buccaneer. Elvington retained its status as an RAF relief landing ground and was used by the RAF flying training schools at RAF Church Fenton and RAF Linton-on-Ouse until the airfield was finally closed in March 1992. Present day The airfield is now owned by Elvington Park Ltd. The adjacent buildings and control tower have been restored, and serve as the Yorkshire Air Museum which has many varied and rare aircraft and exhibits, including a complete Halifax bomber. Elvington is also a popular motorsports venue for motorcycle racing. Source:Wikipedia
Posted Apr 10, 2017 08:50 by Terry Boissel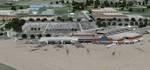 215.51Mb (1030 downloads)
Fort Wayne International Airport, KFWA, Indiana, USA, version 1.1 for FSX. This is a detailed rendition of Fort Wayne International Airport, Indiana, USA. The airport is a regional airport serving Northeast Indiana and is also the home of the USAF 122nd Fighter Wing Indiana ANG. The airport was originally named "Baer Field" as a World War II military base. During World War II more than 100,000 military personnel served at the airport. Shehryar 'Shez' Ansari
Posted Apr 9, 2017 04:41 by Mike Leitz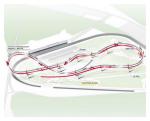 0.58Mb (234 downloads)
SMOKE ON! Fly the original track of the Red Bull Air Race in Lausitz (we recommend the use of Aeroworks ARX-5X).Original files by Thomas PIRIOU, FSX Update and airport by Georges TISSEYRE. Made in Nephis Airlines.
Posted Apr 7, 2017 16:22 by Guillaume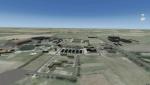 0.18Mb (272 downloads)
Built during the Second World War, RAF Holme On Spalding Moor was used by the Royal Air Force (RAF) as a bomber station, and after the war as a transport airfield and bomb store before being "mothballed". In the 1950s, the RAF used the station as a training camp before it was transferred to the United States Air Force (USAF) as a reserve station during the Cold War. After USAF use, it became a testing airfield for Blackburn Aircraft and its successor British Aerospace until 1983, when the airfield was closed. Many of the airfield buildings survive as an industrial estate, but all of the runways have been demolished. Source:Wikipedia
Posted Apr 5, 2017 09:16 by Terry Boissel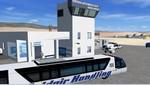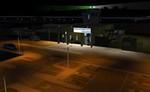 44.82Mb (993 downloads)
New Paros Airport, Paros, Greece. The scenery following the design of our philosophy which allows the simmer to enjoy a full scenery without getting tired to find solutions which have to do with settings, yields etc, without unnecessary construction that nobody ever sees and which only need to create a commercial impression in some photos. Objects constructed with Gmax and 3Dmax that make you enjoy your virtual trip to the Paros airport. *At this scenery all included the old Paros airport, Parikia, Alikes, and Naousa. GAP Scenery
Posted Apr 4, 2017 01:49 by uploader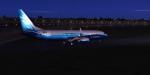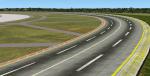 14.47Mb (977 downloads)
Here we have an improved version of our recently released build of the Endless (circular) runway. This version uses HD textures and has night lighting and a vast amount of other improvements. Soarfly Concepts
Posted Apr 1, 2017 17:30 by Mark Piccolo - Soarfly Concepts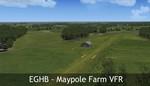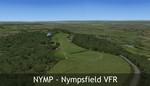 0.09Mb (399 downloads)
UK Farmstrips FTX Base File. Designed for use with ORBX FTX EU ENGLAND Scenery - probably works ok on default FSX to some degree. Base file and split into sections. 75 UK Farmstrips in all. This is the BASE FILE - Photo scenery packs below. Based on the work of: UK Farmstrips by Gerry Winskill Essex Airstrips 011 by Pete Chapman. Author: Palyarmerc.
Posted Apr 1, 2017 11:42 by admin