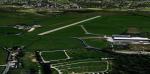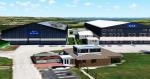 30.37Mb (678 downloads)
Bembridge is one of only two airport on the Isle of Wight in the UK, a small yet very picturesque area. This scenery is provided with photo real surround to give a smoother transition from HD to default scenery. The airport offers pleasure flights for a small fee and of course a flight school operates at the airport. This scenery is perfect for anyone with a love of GA flying, the surrounding photo scenery allows for VFR operations and the airport is accurately placed in the virtual world.
Posted Jan 9, 2017 17:35 by Mark Piccolo - Soarfly Concepts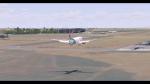 34.10Mb (286 downloads)
(*UPDATE) Unfortunately the previous version of Kamuzu Airport didn't contain the Photoreal texture of the Airport. My apologies. So here is the BGL file
Posted Jan 7, 2017 14:43 by Peter M
80.48Mb (670 downloads)
Photoscenery for Barbados island for FSX/P3D Thank you for downloading my first scenery. I've decided to make my first scenery of my home island Barbados, am very proud of my work and I hope you enjoy it. UPDATE: Fixed the Blendmask Fixed the watermask added rivers, port and more to the watermask Barbados is a sovereign island country in the Lesser Antilles, in the Americas. It is 34 kilometres (21 miles) in length and up to 23 km (14 mi) in width, covering an area of 432 km2 (167 sq mi). It is situated in the western area of the North Atlantic and 100 km (62 mi) east of the Windward Islands and the Caribbean Sea;[6] therein, it is about 168 km (104 mi) east of the islands of Saint Vincent and the Grenadines and 400 km (250 mi) north-east of Trinidad and Tobago. Barbados is outside of the principal Atlantic hurricane belt. Its capital is Bridgetown. Barbados is 1,600 mi (2,600 km) Southeast of Miami. Created by Shakur Jones
Posted Jan 6, 2017 05:08 by Mike Leitz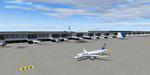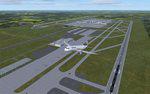 1.72Mb (2208 downloads)
Munich Airport, EDDM, Germany. All gates are on the exact position, have working jetways (if so in reality) and ground numbers. Taxiways are exact. ILS frequencies are current. Approach lights work in low visibility. Created by Rene Scharlach
Posted Jan 6, 2017 04:37 by Mike Leitz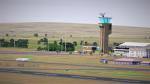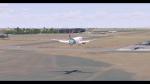 35.81Mb (636 downloads)
Amazing Photoreal scenery for Kamuzu International Airport, Lilongwe, Malawi
Posted Jan 3, 2017 16:03 by Peter M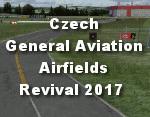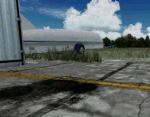 679.97Mb (825 downloads)
This package contains 73 sceneries of mainly general aviation airfields in the Czech Republic. These sceneries are converted for FSX Accel/SP2 and Prepar3D, aligned to a photoscenery, complemented with static objects, 3D grass, and hi-res ground polygons. The original sceneries were developed by 37 authors between the years 2002 and 2016.
Posted Dec 23, 2016 23:46 by Milan Smid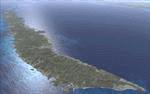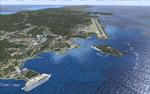 17.25Mb (1116 downloads)
Version 3 includes all previous patches and updates. This version also restructures the file system to be fully compatible with the ORBX "FTX Global openLC North America" product as well as adding functionality for default FSX users. Additionally, water class scenery is updated to appear more realistic, MHRO is updated to reflect the newly expanded apron, and SRTMGL1 (30m) mesh is included. All landclass polygons and coastlines were meticulously hand-drawn directly from satellite imagery to provide the most detailed and accurate scenery available for this region. MHRO, GJAJ/MHNJ, and MHPL are completely overhauled and positioning is corrected. New and fully functioning AI airports are added for MHUT, MHFC, and MHCP, and MHLC is modified to accommodate more AI traffic.
Posted Dec 22, 2016 18:44 by Carlyle Sharpe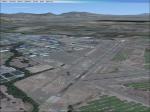 72.36Mb (623 downloads)
This is scenery for the Santa Rosa/ Sonoma County airport (KSTS). It includes: -Photorealistic Scenery (7cm- Airport Vicinity; 15cm- Surrounding towns.) -AI and ATC compatible -Includes the late 2014 runway extension/ airport modernization.
Posted Dec 18, 2016 00:18 by NorCal Scenery Guy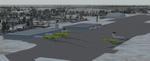 1.23Mb (425 downloads)
Tolmachevo Airport UNNT, Novosibirsk Russia, for FSX. A simple remake, but way more accurate than the stock version, which is almost entirely wrong. The only additional files required is my Lights SS V2+ object library, but only if you don't already have it installed. If you don't already have it, you can download it here: By Sidney Schwartz
Posted Dec 11, 2016 08:03 by uploader
60.36Mb (323 downloads)
Eppley Airfield (KOMA) in Omaha, Nebraska updated for FSX to reflect the current state of the airport in 2016. AFCAD updated to include recent construction projects on the airport including runway extensions, terminal ramp extensions, as well as numerous taxiway layout changes. Gate parking information updated to reflect current gate usage. Photoreal coverage for Eppley Airfield extending south through downtown Omaha to Interstate-80 and west to Interstate-480, as well as numerous 3D models for downtown and parts of Creighton University.
Posted Dec 7, 2016 06:08 by uploader