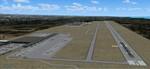 2.75Mb (570 downloads)
FALE, King Shaka International Airport, Durban-South Africa, for FSX. Complete new setup. FSX by default does not have this airport. It is the primary airport in KwaZulu-Natal serving Durban, South Africa. It replaces the old airport of Durban (FADN) that is now out of service. This new Durban Airport opened its doors in 2010. Tim van Ringen
Posted May 19, 2018 04:38 by uploader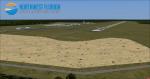 75.73Mb (615 downloads)
This scenery mod will add the new Northwest Florida Beaches Airport in Panama City Florida. Identifier KECP. This airport is not present in the default FSX or P3D scenery since it was not opened until 2012. This scenery features a custom modeled terminal, FBO, Cargo Building, and Tower. Custom GP textures are used to enhance the taxiway layout. I also include the current approaches so you can load them into the default GPS, The airspace around ECP has also been added, and correct ATC frequencies are used. I've also included AFCADS for other airports around Panama city including adding 4 Heliports, updating 2 seaplane bases, updating the AFCAD for Tyndall Airbase, and lastly adding the Tyndall Drone Airfield. This scenery is self contained with no additional downloads required.
Posted May 18, 2018 02:07 by CountryFlyboy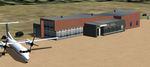 37.55Mb (424 downloads)
Nunavik airports package, Quebec. Contains 15 Nunavik airports sceneries in Quebec's north. Akulivik, Aupaluk, Donaldson/Kativik, Inukjuaq, Ivujivik, Kangirsuk, Kangiqsualujjuaq, Kangiqsujuaq, Kuujjuaq, Kuujjuarapipk, Nemiscau, Pingaluit bushstrip, Puvirnituk, Quaqtaq, Salluit, Tasuijaq and Umiujaq. These sceneries are the same as those published individually on Quebec FSX. Each scene is independent and contains its own information and installation instructions. So you can install the ones you want. Kuujuuaq scenery has high complexity and the others has low to moderate complexity. All these scenes were made according to Gilles Gauthier's Landscape of Nunavik (in the page http://www.jpfil.com/quebecfsx/relief.htm). It is strongly recommended to install this scene as well. Jean-Pierre Fillion
Posted May 17, 2018 06:42 by uploader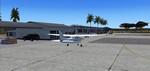 0.39Mb (309 downloads)
FSX FMST-Toliary Airport Madagascar. Toliara Airport is an airport in Toliara, Atsimo-Andrefana Region, Madagascar. New setup of this small airport you might visit going around the world in 80 flights.
Posted May 14, 2018 01:16 by uploader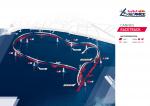 1.69Mb (257 downloads)
This is an updated Red Bull Air Race scenery in Cannes for FSX. The track has been modified following the real race. SMOKE ON! Fly the very first French circuit of the Red Bull Air Race in Cannes. Scenery by Christophe.
Posted May 5, 2018 02:07 by Nephis Airlines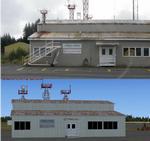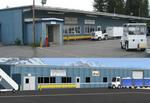 6.70Mb (564 downloads)
Merle K (Mudhole) Smith Airport, Cordova, Alaska. Completely re-done. Realish. Sidney Schwartz
Posted May 4, 2018 13:51 by uploader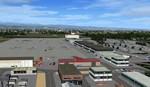 3.77Mb (1313 downloads)
LIPX, Verona 'Villafranca' Airport Italy, for FSX. New setup to a decent freeware alternative. Villafranca is located 10 km (6.2 miles) southwest of Verona, Italy and services commercial flights. During the Bosnian War, the airbase was used by NATO aircraft as a staging area. Tim van Ringen
Posted May 4, 2018 13:43 by uploader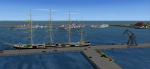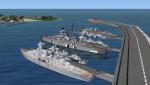 13.78Mb (957 downloads)
FSX only-Scenery German Navy Base (Marinestützpunkt) Wilhelmshaven. It can be used as WWII harbour or as modern harbour. The scenery consists of the Marine harbor with its barracks, a two channel lock with a leaving old destroyer and the 4-mast barque "Passat". That pretty tallships lays today in Travemuende as museum ship but imagine the russian 4-mast barque "Sedov" visits the modern Navy harbor as guest in Wilhelmshaven. This is my very first BGL I've created. My scenery is proposed to be combined with the great tool "AiCarriers2" which will set up to ten ships in the harbour. An AiCarriers2 configuration plus three diverent ai_Narvic-class destroyers for the WWII base are included. There are also saved flights with the proper coordinates in the harbor included; one flight is for 1941 with a preset ai carriers configuration and the other for 2018. The two modern fregates "Bayern" appears if you have Henrik Nielsen's complete ai fleet and traffic files. Scenery by Erwin Welker.
Posted May 2, 2018 03:31 by Erwin Welker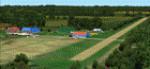 24.08Mb (313 downloads)
FSX/P3Dv3 scenery Oelgod airfield EKOF. The small airfield EKOF are placed close to center part of Jutland in Denmark. A photoreal scenery, with some challenge in starts and landings, because of the runway is surrounded of big trees. Animated windsock, but only in FSX. By Otto Knudsen.
Posted May 1, 2018 16:26 by Otto Knudsen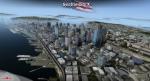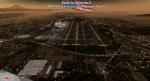 90.14Mb (3177 downloads)
Seattle X Demo features an extremely detailed scenery of large area of Seattle, USA, fully compatible with FSX, FSX SE, P3D v1/v2/v3/v4 and FSW by Dovetail. Updated from previous version. With Seattle X you are free to fly to any of 5 airports: KSEA Tacoma, KPAE Paine Field, KBFI Boeing Field, KRNT Renton, S50 Auburn, admire some of the world-renowned landmarks, bridges, harbours, heliports, seaplane bases, ships, etc. This Demo version features both - the City and the Airports packages (commercial poducts) and includes some downtown buildings as well as all airports with terminals but with low resolution textures, non-animated jetways and generally much less details. This ensures no problems with online (VATSIM, IVAO and multiplayer) flying in case some users have the payware scenery and some don't. It's equipped with an automatic installer, which means that the scenery will be automatically added to the Flight Simulator Scenery Library. Please uninstall all previous versions of the above-mentioned airports you may have installed before. Please make also sure that no duplicated AFCAD files are installed. Enjoy your virtual flying with Drzewiecki Design!
Posted May 1, 2018 09:08 by Drzewiecki Design