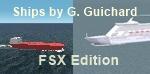 0.37Mb (953 downloads)
That is a revisited version of our FS2002 tankers, liners, cruisers and ferries, to populate the maritime expanses in FSX. Using the FSX SDK TrafficDatabaseBuilder working with FSX default ships, you will reach to about 29,000 ships randomly navigating worldwide! Comes with a French readme too. Freeware
Posted Nov 12, 2015 09:09 by G. Guichard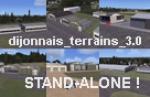 1.96Mb (261 downloads)
That is a brand new, standalone version to our Terrains Around Dijon (needing a reinstall in case you would have any of our previous versions installed). The improvements we brought to our terrains needed such a stand-alone new 3.0! Comes with a French readme too. Freeware
Posted Nov 12, 2015 09:04 by G. Guichard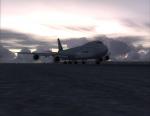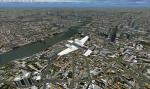 114.36Mb (2462 downloads)
Improved Realistic Sky and Cloud Textures(HDE). Better Taxiways. Improved Autogen Scenery(GEX). To install - Copy and Paste texture folder and suneffect.cfg into the FSX root directory... If promped Replace ALL files in the Destination Start Flight Simulator and Changes will be present IMPORTANT! MAKE BACKUPS before replacing any default FSX files!!
Posted Nov 2, 2015 13:13 by Hanzalah Ravat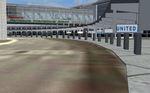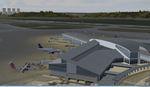 71.52Mb (895 downloads)
Harrisburg International Airport (KMDT) Version 1.00 for FSX Located in suburban Middletown, Pennsylvania (USA), the Harrisburg International Airport (KMDT) serves south-central Pennsylvania and is the third-busiest airport in the state behind Philadelphia and Pittsburgh. Although air taxi and general aviation account for nearly 75% of the traffic, MDT is also served by 5 airlines with daily or seasonal service to Florida, the legacy airline hubs in the mid-atlantic and midwest, as well as air cargo carriers UPS and FedEx. By: Matthew Derr
Posted Oct 28, 2015 13:04 by uploader
14.00Mb (1215 downloads)
Miami City X DEMO features an extremely detailed scenery of Miami City in Florida, United States, fully compatible with FSX, P3Dv1, P3Dv2 and P3Dv3. This Demo version of the commercial product is a fully functional freeware scenery, perfectly aligned with the full payware version. This ensures no problems with online (VATSIM, IVAO and multiplayer) flying in case some users have the payware scenery and some don't. The demo gives a few downtown buildings and AFCAD files for KMIA, KTMB and KOPF airports. Miami is a city located on the Atlantic coast in southeastern Florida and the county seat of Miami-Dade County. This product gives you the possibility to fly over a very large area of Miami City, with ground, autogen, hundrieds of custom-made photoreal buildings, including lite sceneries of KMIA, KTMB and KOPF airports. It's equipped with an automatic installer, which means that the scenery will be automatically added to the Flight Simulator Scenery Library. Please uninstall all previous versions of this airport you may have installed before. Please make also sure that no duplicated AFCAD files are installed. Enjoy your virtual flying with Drzewiecki Design!
Posted Oct 27, 2015 06:15 by Drzewiecki Design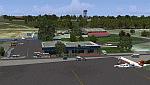 87.15Mb (494 downloads)
FSX/Prepar3D Scenery - San Tome (SVST) - Venezuela The San Tome Airport is located in San Tome, Anzoategui , Venezuela . This airport serves the city of El Tigre, and San Jose which is 15 km from San Tome. It reopened in 2005 with infrastructure improvements and the beaconing for night flights, has a runway 1920m. Photo-terrain area improved with Autogen files. Only compatible with versions to FSX, P3Dv1.x or P3Dv2.x. Also includes a friendly Auto-Install. By David Maldonado - October 2015
Posted Oct 18, 2015 10:26 by David Maldonado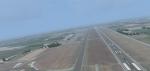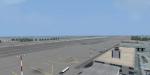 26.42Mb (1015 downloads)
Scenery for Brescia Montichiari airport in Italy (LIPO). Added photoreal base, corrected the taxiways and the apron, added more objects.
Posted Oct 15, 2015 14:30 by Carlo Boninsegna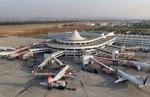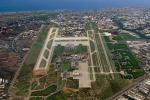 60.43Mb (3466 downloads)
Antalya Airport, Turkey, scenery with improved taxiways And accurate runways. The airport has 3 runways. This scenery also has working parking screens to guide you to your parking space. (LTAI)(AYT)
Posted Oct 12, 2015 13:02 by Declan Farrant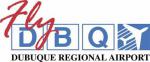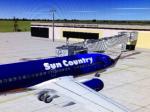 0.98Mb (396 downloads)
1. All jetways and most all scenery objects will display as long as scenery complexity in FSX is set at normal or higher. Some objects do require that FSX Acceleration or FSX Gold be installed however. 2. The vehicle paths have been designed so as to prevent airport vehicles to enter taxiways. 3. Optionally, both Runways 13/31 and 18/36 have been opened to AI traffic. 5. Autogen objects have been prevented from displaying on the airport grounds. 6. The tower view has been changed to display from the roof of the control tower. 7. Extra fuel trucks have been added throughout the airport. 8. All gates are accurately portrayed. 9. All taxiways are included and are accurately named, and taxiway signs are accurately placed. 10. Ramp lights have been added in the airport terminal and military areas. Thanks to Jim Dhaenens for these excellent lights. and Patrick Finch for the building modeling
Posted Oct 11, 2015 15:40 by zach gloss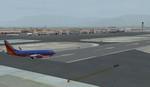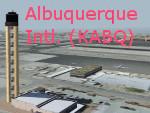 93.63Mb (1015 downloads)
Albuquerque International Sunport (KABQ) Version 1.00. Located in Albuquerque, New Mexico (USA), the Albuquerque International Sunport (KABQ) servers both the city of Albuquerque and nearby Santa Fe. It is the largest commercial airport in the state and handled nearly 5 million passengers in 2014. The airport is currently served by 8 airlines with service to over 30 destinations, including most large legacy airline hubs, and by cargo airlines FedEx and UPS. By Matthew Derr
Posted Oct 5, 2015 03:55 by uploader