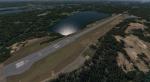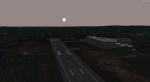 37.64Mb (773 downloads)
Kuusamo airport (EFKS) scenery in Finland. Light enhancement of EFKS with 15cm/pix photoscenery, correct parking and markings, correct terminal and buildings and custom autogen. You have to experience the beauty of Lapland in this approach! Compatible with FSX, Prepar3D v3 and Prepar3D v4!!!
Posted Jul 6, 2017 04:03 by Joona Toivola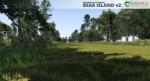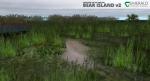 34.06Mb (714 downloads)
Bear Island v1.x.x must be uninstalled before installing this scenery! Bear Island v2 is a redux of our original Bear Island scenery, released back in 2013. Although this original scenery was fairly popular, it was not very detailed and used almost all default objects. Now four years down the road, and with the original Bear Island no longer reflecting our current standards, we decided that it was time for a redux.. Bear Island has been completely recreated in incredible detail, utilizing nearly all custom objects. Animated Birds and Dolphins are now the only default objects used in this detailed scenery! Bear Island v2 includes custom hi-definition textured models depicting South Florida native vegetation, trees, and more! Many vegetation textures have been color-matched to blend well with the FTX Global matched photo real. A crisp layer of 10m mesh has also been included to give the island some slopes and elevation. SODE has been utilized in this scenery to bring many environmentally-dynamic features including rain puddles, ambient sounds, windsocks and more! **For full functionality of this scenery, you must install the latest version of our Emerald Object Library v2.0. See the included txt file for a download link.** Scenery by Chris Britton of Emerald Scenery Design.
Posted Jul 5, 2017 09:06 by Emerald Scenery Design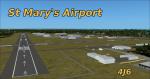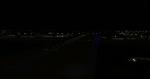 13.55Mb (300 downloads)
St. Marys Airport (4J6) is a public use airport located two nautical miles north of St. Mary's, Georgia. The Airport has 2 Runways and Fuel service. This scenery will update the airport in FSX to match it real world counterpart. It will also add scenery for Kings Bay Navel Base just North of the Airport. In addition to this the scenery will also add the Prohibited Airspace P50 which is extremely close to the airport. COM Frequencies and Approaches have been updated as well. Sadly the airport is scheduled to be closed down on July 14th 2017. This is due to security concerns. Because of this the Scenery has 2 versions of the airport, you may choose which one to install. The first version is the airport updated and working in FSX. The 2nd version is the airport closed down. Runways are closed, AI will no longer use the field, fuel service has been shutdown.
Posted Jun 23, 2017 15:26 by CountryFlyboy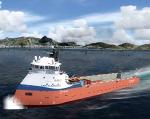 234.88Mb (3952 downloads)
This package contains more than 200 AI ships and AI ship traffic routes for the entire globe for FSX and P3Dv1 to P3Dv4. It is an addition to Global AI Ship Traffic V1. This package also corrects four model files from Global AI Ship Traffic V1, so they work in P3Dv4. This package includes cruise ships, ferries, container ships, bulk carriers, fishing boats, destroyers, frigates, aircraft carriers, patrol boats, yachts, oil rigs and much more… It also contains animated migrating whales thanks to Jean-Pierre Fillion. For full benefit download and install first Global AI Ship Traffic V1. Combining the two packages will give you a complete coverage of the world with AI Ship traffic and more than 850 ships in total. Several people have contributed with models, repaints, and sound files to this package including Jean-Pierre Fillion, Lazarus Starkweather, Cxema, Erwin Welker,Sebastian Viale, Manfred Sielder, Knud Kristoffersen, Bernard Berju83, Didier Puentes, and Alberto Garcia JAGL04
Posted Jun 18, 2017 07:52 by Henrik Nielsen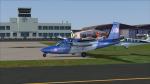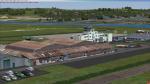 19.72Mb (839 downloads)
Shoreham EGKA (Brighton City Airport) is a busy local airport known for it's large vintage hangar and much filmed 1930's Art Deco terminal building. A handy departure point for hopping across The Channel to France for lunch!
Posted Jun 17, 2017 09:38 by Alf Denham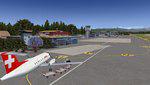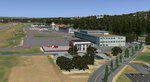 370.95Mb (1776 downloads)
Bern Airport (LSZB / LSMB), formerly Regionalflugplatz Bern-Belp in German, is an airport serving Bern, the capital of Switzerland. The scenery is very detailed in design. All important buildings are new designed, partly recreated by basicly using objects from the Sketchup Warehouse. The surrounding area was adapted to the real situation by new landclasses. Also the mesh round the airport is adjusted. There are Photobackgrounds for the FSX standardscenerry, the Swiss ProX and Mega Scenery Earth. IMPORTANT: WITHOUT INSTALLING ONE OF THIS PHOTOBACKGROUND, THIS SCENERY DOES NOT WORK CORRECTLY! For further informations on installing these Photobackgrounds, please see Chapter 4.
Posted Jun 15, 2017 07:57 by uploader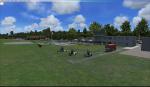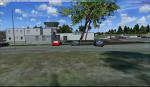 527.63Mb (842 downloads)
Rheine Eschendorf, a German grass airfield in the north-west, near Münster and Osnabrück. High detail scenery package. Tested with FSX, FSX:SE, P3D V3 and P3D V4. Johannes Schuster and Jens Hicken.
Posted Jun 12, 2017 08:49 by Jens Hicken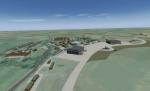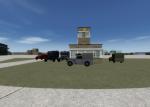 13.41Mb (368 downloads)
RAF Church Fenton (ICAO: EGXG) was an Royal Air Force station in North Yorkshire, near the village of Church Fenton. Plans for a new airfield adjacent to the village of Church Fenton were announced in June 1935, it was subject to protest from the local population particularly concerning the waste of valuable farming land and was close to an existing airfield not far away at Sherburn. Despite the protests construction started in early 1936 on the site, which was a mixture of private and West Riding County Council-owned farm land. On 1 April 1937, the station was declared open and on 19 April the first station commander Wing Commander W.E. Swann assumed command. Within two months No. 71 Squadron RAF had arrived with their Gloster Gladiators. Second World War Opened in 1937, the station saw the peak of its activity during the years of the Second World War, when it served within the defence network of fighter bases of the RAF providing protection for the Leeds, Bradford, Sheffield and Humberside industrial regions. During September 1940, it became home to the first RAF "Eagle squadron" of American volunteers being No. 71 Squadron RAF. The airfield was also home to both the first all-Canadian and all-Polish squadrons, with No. 242 Squadron RAF for the Canadians and No. 306 Squadron RAF for the Polish. As technologies evolved, the first night fighter Operational Training Unit (54 OTU) was formed at Church Fenton in 1940 and stayed until 1942. Some of the squadrons stationed there flew the famous de Havilland Mosquito. Source and more information can be found at :- http://military.wikia.com/wiki/RAF_Church_Fenton
Posted Jun 9, 2017 13:23 by Terry Boissel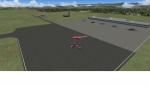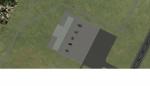 3.13Mb (437 downloads)
Kars Harakani Airport in the east of Turkey.IACO code LTCF. This airport was made using Airport Design Editor. Main terminal added default building of ADE. rebuild runway, taxi, new apron and parking position This also places a few objects from the default FSX scenery library. Compiled using Airport Design Editor. Version LTCF 2017v1. By Hakan DAGHAN
Posted Jun 2, 2017 07:07 by Hakan DAGHAN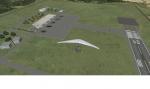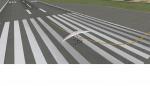 2.40Mb (424 downloads)
Hakkari Airport LTCW new airport in the southeast of Turkey. Hakkari Airport LTCW opened May 2015. This airport was made using Airport Design Editor. Main terminal added default building of ADE. Update runway 30 mt to 45 mt. Update park position. This also places a few objects from the default FSX scenery library. Compiled using Airport Design Editor. Version LTCW 2017v2. By Hakan DAGHAN
Posted Jun 2, 2017 07:04 by Hakan DAGHAN