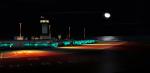 62.87Mb (536 downloads)
Located just off the coast of Marathon Florida, this scenery is a unique little concept. Specifically designed for amphibious aircraft, picturesque textures and location. Perfect for the recreational flyer.
Posted Oct 9, 2017 01:30 by Mark Piccolo - Soarfly Concepts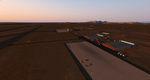 31.77Mb (304 downloads)
Ghat HLGT Libya Scenery for FSX/P3D Ghat is a medium-sized airport located in the south-west of Libya, near Algerian border, and 10 miles north of the city of Ghat. In early 2010s Ghat was undergoing major renovatios, but civil war in Libya has put these plans on hold. While all runways and taxiways were recently repaved, new passenger terminal is still unfinished, and air traffic is almost non-existent. Except from military and cargo planes, the only regular passenger flight to Ghat nowadays is Air Libyan from Tripoli: their A320 is visiting this place twice a week. By Dmitriy Kozyrev
Posted Oct 5, 2017 03:15 by uploader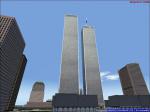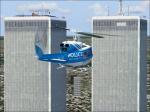 7.29Mb (2588 downloads)
FS2004/FSX Scenery--World Trade Center Twin Towers, New York, NY. Scenery created by Luis Jimenez, owner of Tico Sim, This is beta version, not landeable, no night lights, no effects, and needs further work to correct some problems and improve other things.
Posted Oct 2, 2017 11:28 by MrocznyLuzio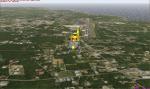 23.99Mb (718 downloads)
Anguilla, in the CaribbeanIslands, TQPF, photo scenery.
Posted Sep 29, 2017 17:36 by Harald Sandvik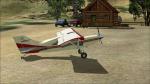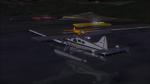 4.37Mb (411 downloads)
I put a small cabin and floatplane Dock on the Indian Valley Reservoir for a place to fly the default Beaver from. I have also included a few enhancements of local default airports KHAF Half Moon Bay/1o2 Lampson Field and Ca35 plus Moffet Fed for a bit of fun & have included a few saved flights and some objects to pick up with the Bell206 or Eh101 just for fun.
Posted Sep 9, 2017 14:53 by Dave T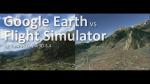 0.83Mb (1437 downloads)
GE View allows a separate window to view your scenery in Google Earth. This does not replace the view out the aircraft window but provides an additional window which is the view in Google Earth. GEView 2 allows panning around view using your joystick hat. Please read the instructions carefully otherwise it will not work.
Posted Sep 8, 2017 07:18 by admin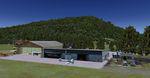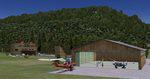 249.90Mb (755 downloads)
The Mauterndorf Airfield is the highest airfield in Austria: 3642 ft or 1110 meters above sea level. This Airfield is very popular with glider flyers due to the good updrafts for flying in the alps. Also popular with light aircraft. Link: http://www.losm.at/index.php/losm.html The environment of the airfield is adapted by landclasses. Mauterndorf and the surrounding villages, valleys and major roads are included. As well the field is covered by a photo background, wich includes four different images , each for one of the four seasons spring, summer, autum and winter. The buildings in this scenery are designed mainly new by myself, but also a lot of objects from two very popular freeware libraries. If these libraries are not installed, many objects are not visible! The following libraries are used: 1. FS-Piloten_Objektlibrary: http://www.fs-piloten.de/thread.php?threadid=10632 2.FSX_FlightPortLib: http://www.flightport.de/libraries/flightport-library/ This senery works also with Austria Professional HD.
Posted Aug 29, 2017 14:07 by uploader
0.03Mb (165 downloads)
Petropavlovsk-Kamchatsky Airport in Russia. New configuration as per 2017 charts...
Posted Aug 29, 2017 14:01 by Sergey Stoyanov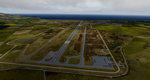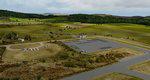 33.95Mb (895 downloads)
Campbeltown EGEC, Scotland. Small airport located near Campbeltown, Scotland. Previously served as RAF Machrihanish air base. Scenery is pretty accurate according to the latest (Sept 2016) charts and satellite images. Seasonal photo background included. Made for P3Dv3, but works fine in FSX:SE and should work in vanilla FSX and P3Dv4 too. There is an issue with AI traffic acting weird, taxiing on grass and stuff. I will probably find a way to fix it someday. Made by Dmitriy Kozyrev
Posted Aug 25, 2017 03:25 by uploader
306.10Mb (506 downloads)
FSX scenery of Idaho sloping runways USA including Vines : the only flat and gravel runway located on the bend of the Creek River, the sport landings and take-offs commonplace located in the immediate area and all others sloping runways (a total of 6) including : Kool Simonds Foresty, Dewey Moore, Mile Hi, Cabin Creek, Taylor Ranch and Soldier Bar. By Guy NEMOZ
Posted Aug 22, 2017 11:49 by Guy Nemoz