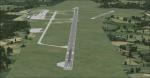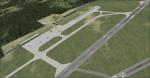 0.53Mb (224 downloads)
Kirov (formerly Vyatka) is an administrative center at the Transsib railway. It has a population of about 470,000. There is no FSX default airport for Kirov. A callsign file for use with EditVoicepack (precious freeware by Lars Møllebjerg) is included.
Posted Feb 5, 2017 07:24 by Mario Kassmann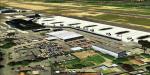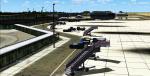 67.29Mb (1470 downloads)
Guernsey Airport is located on the island of Guernsey which is on of the few islands that make up the English Channel Islands. With a runway just shy of 1.6 kilometres this airports offers a challenging departure and approach for large aircraft. Also, the island is small and unguarded from winds gusting through the English Channel so this adds to the challenge. This scenery is provided with surrounding Photo-scenery for extra realism. it features High definition ground image and detailing, perfectly placed 3d objects overall a very nice bit of eye candy for your FSX world
Posted Feb 4, 2017 13:53 by Mark Piccolo - Soarfly Concepts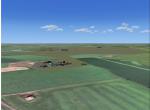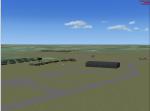 80.87Mb (240 downloads)
Royal Air Force Atcham or more simply RAF Atcham is a former Royal Air Force station located 5.0 miles (8.0 km) east of Shrewsbury, Shropshire, England, on the north eastern boundary of Attingham Park. Initially built for RAF Fighter Command, during the Second World War its primary use was by the United States Army Air Forces (USAAF) Eighth Air Force. It was mainly the home of the 495th Fighter Training Group, where pilots were trained to fly Republic P-47 Thunderbolts although a few also were trained to fly twin-engined Lockheed P-38 Lightnings for both Eighth and Ninth Air Force units. Atcham continued to see use as a training base until it was returned to the RAF in March 1945. Source:Wikipedia
Posted Feb 3, 2017 09:08 by Terry Boissel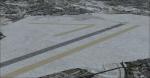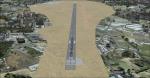 0.56Mb (266 downloads)
Kurgan is an administrative center at the Transsib railway, has a population of about 330,000, and is located in southwestern Siberia. The default airport consists only of a runway. This scenery now provides all runways and aprons.
Posted Feb 2, 2017 14:51 by Mario Kassmann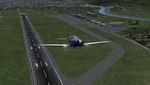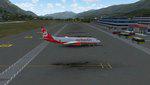 2.15Mb (2418 downloads)
Innsbruck Airport - Innsbruck - Austria (LOWI). Frame rate friendly LOWI fix for the default airport. Designed to work with Orbx Vector and OpenLC Europe. The gates 1 to 10 are at the exact position as to Google Earth. Rene Scharlach
Posted Feb 1, 2017 11:42 by Mike Leitz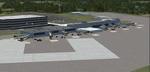 4.62Mb (693 downloads)
Atlantic City International KACY, Atlantic City NJ, for FSX. Completely re-done. All custom buildings. The only additional files required is my Lights SS V2+ object library, but only if you don't already have it installed. If you don't already have it, you can download it here. By Sidney Schwartz
Posted Jan 31, 2017 11:08 by uploader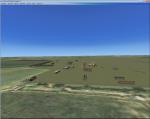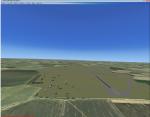 18.80Mb (160 downloads)
RAF Barford St John is a Royal Air Force station just north of the village of Barford St. John, Oxfordshire, England. It is now a non-flying facility, operated by the United States Air Force as a communications centre with many large communications aerials, and is a satellite of RAF Croughton. Source: Wikipedia
Posted Jan 31, 2017 06:00 by Terry Boissel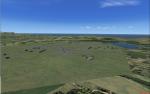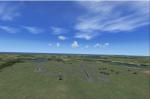 18.33Mb (202 downloads)
Opened on the 1 April 1941 RNAS (HMS Tern) was used throughout the second world war by various Sqns of the Royal Navy undergoing training. The station had 4 concrete runways with various hangers and the usual building associated with a military base. It was also the first unit in the UK to experience a helicopter crash when a Sikorsky helicopter getting ready for take off; hit a parked Blenheim. The UK and Iceland where involved in what was called the cod wars in the early 1970s, and NATO was concerned that it would have to remove its bases from Iceland should the dispute escalate between the 2 countries and there was talk of Twatt becoming a NATO base. However, this did not happen and the idea was dropped. There was also talk of the unit becoming a base for helicopters supporting the oil industry, however, as a result of the drop in oil prices during the 80s that idea was also dropped. Most of the airfield has been returned to farming now with only the unique Control Tower and a handful of other building remaining. NB: For more detailed history of this unit go to:- https://canmore.org.uk/site/81752/twatt-airfield
Posted Jan 29, 2017 06:49 by Terry Boissel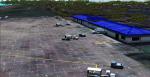 27.93Mb (1673 downloads)
Also known as Daniel Z. Romualdez International Airport, is an airport serving the general area of Tacloban, a highly urbanized city on Leyte island in the Philippines. The airport is small, and situated right alongside the ocean making for a picturesque approach. This scenery is provided with photo real surround allowing you to enjoy the scenery even more. For full features and performance info visit here: http://www.soarflyconcepts.com/romualdez.
Posted Jan 28, 2017 17:18 by Mark Piccolo - Soarfly Concepts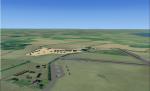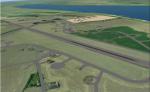 17.55Mb (258 downloads)
RAF Bradwell Bay is a former Royal Air Force station located 9.5 miles (15.3 km) east of Maldon, Essex, England and 3.1 miles (5.0 km) south west of West Mersea, Essex. The airfield was first used as grass landing strip for the nearby firing ranges before being turned into a RAF station with concrete runways and hangars.The station is unique as it was the only fighter station where the Fog Investigation and Dispersal Operation (FIDO) was used. Part of the site is currently being used by the Bradwell nuclear power station. Several of the hangars are still used as storage by the local farmers and the control tower is now a private house. Agricultural buildings, built in the '70s and '80s on runways one and two, are now home to several local businesses. If you would like a more detailed history follow the following link. http://www.worldwar2heritage.com/en/page/9069/189/Bradwell-Bay-Airfield
Posted Jan 26, 2017 11:50 by Terry Boissel