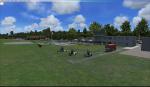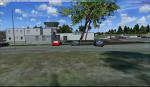 527.63Mb (883 downloads)
Rheine Eschendorf, a German grass airfield in the north-west, near Münster and Osnabrück. High detail scenery package. Tested with FSX, FSX:SE, P3D V3 and P3D V4. Johannes Schuster and Jens Hicken.
Posted Jun 12, 2017 08:49 by Jens Hicken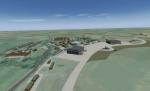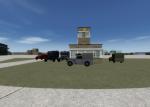 13.41Mb (410 downloads)
RAF Church Fenton (ICAO: EGXG) was an Royal Air Force station in North Yorkshire, near the village of Church Fenton. Plans for a new airfield adjacent to the village of Church Fenton were announced in June 1935, it was subject to protest from the local population particularly concerning the waste of valuable farming land and was close to an existing airfield not far away at Sherburn. Despite the protests construction started in early 1936 on the site, which was a mixture of private and West Riding County Council-owned farm land. On 1 April 1937, the station was declared open and on 19 April the first station commander Wing Commander W.E. Swann assumed command. Within two months No. 71 Squadron RAF had arrived with their Gloster Gladiators. Second World War Opened in 1937, the station saw the peak of its activity during the years of the Second World War, when it served within the defence network of fighter bases of the RAF providing protection for the Leeds, Bradford, Sheffield and Humberside industrial regions. During September 1940, it became home to the first RAF "Eagle squadron" of American volunteers being No. 71 Squadron RAF. The airfield was also home to both the first all-Canadian and all-Polish squadrons, with No. 242 Squadron RAF for the Canadians and No. 306 Squadron RAF for the Polish. As technologies evolved, the first night fighter Operational Training Unit (54 OTU) was formed at Church Fenton in 1940 and stayed until 1942. Some of the squadrons stationed there flew the famous de Havilland Mosquito. Source and more information can be found at :- http://military.wikia.com/wiki/RAF_Church_Fenton
Posted Jun 9, 2017 13:23 by Terry Boissel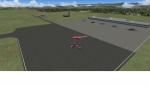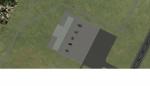 3.13Mb (502 downloads)
Kars Harakani Airport in the east of Turkey.IACO code LTCF. This airport was made using Airport Design Editor. Main terminal added default building of ADE. rebuild runway, taxi, new apron and parking position This also places a few objects from the default FSX scenery library. Compiled using Airport Design Editor. Version LTCF 2017v1. By Hakan DAGHAN
Posted Jun 2, 2017 07:07 by Hakan DAGHAN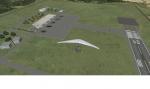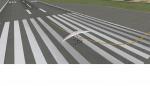 2.40Mb (479 downloads)
Hakkari Airport LTCW new airport in the southeast of Turkey. Hakkari Airport LTCW opened May 2015. This airport was made using Airport Design Editor. Main terminal added default building of ADE. Update runway 30 mt to 45 mt. Update park position. This also places a few objects from the default FSX scenery library. Compiled using Airport Design Editor. Version LTCW 2017v2. By Hakan DAGHAN
Posted Jun 2, 2017 07:04 by Hakan DAGHAN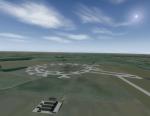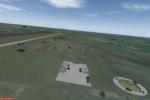 16.71Mb (235 downloads)
RAF Carnaby was an emergency landing strip that offered crippled bombers a safe place to land near the English coast during the Second World War. RAF Carnaby opened in March 1944. Unlike most RAF airfields, there was a single runway, five times the width of a standard runway and 9,000 ft (2,700 m) long, lying approximately east-west to enable bombers crossing the coast an easier landing. Two similar airfields were either constructed or further developed along the east coast of England, at Manston and Woodbridge, all three providing an emergency option for wartime bomber crews. The three airfields were developed to the same pattern, Woodbridge being the first to open in November 1943. The runway at Manston was brought into operation in April 1944.
Posted Jun 1, 2017 08:16 by Terry Boissel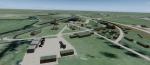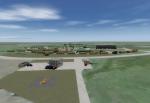 2.25Mb (416 downloads)
RAF Rufforth was built by John Laing & Son Ltd for the Royal Air Force in 1941 (completed 1942), it is located on the south side of the village.[1] The airfield had one B1 and two T2 hangars and 36 aircraft hard standings and there was accommodation for 1,531 males and 251 females of all ranks.[2] The ITV fictional drama series "Airline" was partially filmed at the airfield in 1982. Be sure to uninstall any Rufforth scenery before installing this Package
Posted May 26, 2017 09:54 by Terry Boissel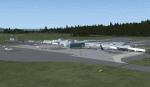 120.31Mb (1670 downloads)
CYYJ (2017), Version 7, is a major upgrade to CYYJ (2014). It portrays the Victoria (British Columbia, Canada) International Airport (CYYJ), aviation museum, Pat Bay floatplane base (CAP5) and Coast Guard station, and nearby industrial park as they appeared in early 2017 - as well as a host of static aircraft. It is fully compatible with Victoria+ (both FS2004 And FSX versions), Ultimate Terrain Canada/Alaska for FS2004 and Ultimate Terrain X - Canada for FSX, ORBX's FTX NA Blue and other FS9 road and shoreline upgrades for the area. CYYJ (2017) includes aircraft and traffic files for a realistic AI scenario other than scheduled airline operations. (Use BC Regional AI - also available from this file library - for scheduled traffic). Version 7 adds all the recent major new construction and apron expansion at CYYJ, and includes a greater level of detail in many areas.
Posted May 24, 2017 13:41 by Don Grovestsine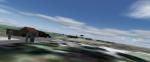 3.13Mb (309 downloads)
RAF Predannack was opened in May 1941 as a satellite for RAF Portraits. Accommodation was dispersed over a wide area, with officers accommodated in the Mullion Cove and Polurian Hotels. The number of personnel reached peak strength of 3,600 by 1944. The first squadron to arrive was 247 Squadron with Hawker Hurricanes, specialising in night defence of the South West's towns and ports. The night fighting element was later augmented by 1457 Flight flying Douglas Havocs with its unsuccessful Turbinlite searchlight tactics. However, the arrival of 600 Squadron with radar equipped Bristol Beaufighters produced better results. GCI (Ground Control Interception) in the area was covered by RAF Treleaver radar station. A more detailed history can be found on Wikipedia.
Posted May 17, 2017 06:20 by Terry Boissel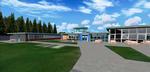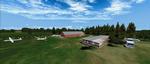 45.16Mb (466 downloads)
FSX/P3D Scenery - Skive Airport EKSV Danish VFR airport 10 km southeast of Skive city, in the middle of Jutland in Denmark. Airport has lighted asphalt runway so can be used 24 hours.I have designed it with photoreal background, with summer and winter seasons. It has animated wind- socks and wind gauges. All objects are designed in FSDS except for a few ones. By Otto Knudsen
Posted May 12, 2017 12:44 by uploader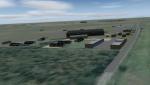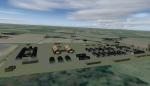 4.62Mb (276 downloads)
RAF Tholthorpe opened in the late 1930s as a grass airfield, and operated as a sub-station of RAF Linton-on-Ouse. From August 1940 to December 1940, Tholthorpe was a landing field for Whitley bombers of No. 58 Squadron RAF and No. 51 Squadron RAF based at Linton. From January 1941 to June 1943, Tholthorpe underwent maintenance to upgrade to Class A standards, with three intersecting concrete runways. RAF Tholthorpe was assigned to No. 6 Group RCAF in June 1943. RCAF squadrons stationed here included No. 434 Squadron "Bluenose", 431 Squadron "Iroquois", 420 Squadron "Snowy Owl", and 425 Squadron "Alouette". No. 434 Squadron, flying Halifax bombers, was formed and headquartered at Tholthorpe airfield from June 1943 until the squadron was moved to Croft. In July 1943, 431 Squadron moved to Tholthorpe airfield from Burn. It was later moved to Croft airfield as well. Not only were the operational squadrons quartered here, also their service echelons, - respectively Nos. 9431 and 9434 Service Echelon - which were formed from the ground crew of nos. 431 and 434 Squadron on 3 November 1943 and who moved with their squadrons on to Croft in December 1943. In December 1943 No. 420 and No. 425 Squadrons (together with their service echelons, nos. 9420 and 9425 Service Echelon were moved to Tholthorpe airfield from Dalton and Dishforth respectively. The station was closed in 1945.
Posted May 9, 2017 11:24 by Terry Boissel