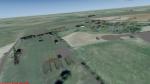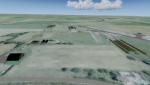 0.18Mb (175 downloads)
The Station opened in 1942 before closing in 1946, it hosted No. 431 Squadron, Royal Canadian Air Force as part of 4 Group RAF Bomber Command which formed at the airfield on 13 November 1942 flying Vickers Wellington Mark X aircraft while at Burn. On 15 July 1943 the squadron was transferred to RAF Tholthorpe and became part of No. 6 Group RCAF. On 1 January 1944 No. 658 Squadron RAF moved to the airfield from RAF Clifton flying the Taylorcraft Auster III but left only seven days moving to RAF Doncaster but on 21 January 1944 the squadron returned, this time staying until 14 March 1944 when they moved to RAF Collyweston. The squadron was briefly joined on 31 December 1943 by 659 Squadron which moved to RAF Clifton the following day. During its use the airfield was also used by No. 10 Aircrew Holding Unit RAF. On 6 January 1944 No. 578 Squadron RAF squadron was relocated to RAF Burn from RAF Snaith. This Bomber Command squadron flew Handley Page Halifax Mk. III before disbanding on 15 April 1945 and the station was closed for flying operations in July 1945. On the night of 30 March 1944, Pilot Officer Cyril Joe Barton took off from RAF Burn in Halifax LK797 for a raid on Nuremberg, and won a posthumous Victoria Cross for valour. Shortly after flying was discontinued, the Royal Army Service Corps took over some facilities to store surplus equipment. ] Many of the buildings have been dismantled but all three runways remain intact and are used by Burn Gliding Club Ltd. Source:Wikipedia
Posted Mar 26, 2017 14:08 by Terry Boissel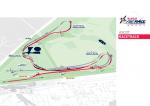 0.77Mb (192 downloads)
SMOKE ON! Fly directly into the fast and demanding Red bull Air Race track in Ascot (UK). Original file by Thomas PIRIOU. FSX update by Georges TISSEYRE. Made in Nephis Airlines.
Posted Mar 25, 2017 01:58 by Guillaume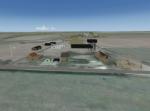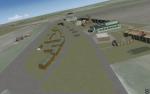 0.21Mb (281 downloads)
The airfield was built between 1940 and 1942 for No. 1 Group RAF, its first residents were the No. 460 Squadron RAAF. From 1959 to 1963, as part of Project Emily, the base was a launch site for three nuclear-armed PGM-17 Thor intermediate-range ballistic missiles, operated by No. 240 Squadron RAF. The base closed in March 1964, when the last active unit (which operated the Bristol Bloodhound air-defence missile) withdrew. Source:Wikipedia
Posted Mar 23, 2017 13:15 by Terry Boissel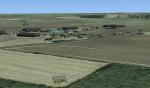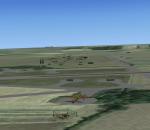 0.22Mb (309 downloads)
RAF Tempsford was perhaps the most secret airfield in the Second World War. It was home to the Special Duties Squadrons, No. 138, which dropped Special Operations Executive (SOE) agents and their supplies into occupied Europe, and No. 161, which specialised in personnel delivery and retrieval by landing in occupied Europe. RAF Tempsford is very close to Little Gransden Airfield and can be clearly seen from flights climbing out from the westerly runway 28. Other active airfields nearby include the former RAF bases at Gransden Lodge and Bourn. By 2002 part of the former Tempsford airfield was a concrete-making facility and some of the main airfield buildings had been turned into various commercial workshops. A nearby public footpath led to the end of a substantially intact runway and then on to Gibraltar Farm, the agents' final dispatch point. This barn contains several plaques and memorials to the agents, both men and women, who were flown from the airfield, many of whom were later killed after being captured and tortured. A memorial is also to be found in St Peter's Church, in the nearby village of Tempsford, and the Tempsford Memorial is outside the church, commemorating the men and women who served as secret agents in occupied Europe during the Second World War and the RAF aircrew who transported them. Source:Wikipedia
Posted Mar 20, 2017 06:50 by Terry Boissel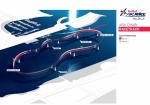 0.53Mb (372 downloads)
Fly the iconic Red Bull Air Race in Abu Dhabi, as it was designed in 2015. The scenery includes a nearby fictious airflield. SMOKE ON!
Posted Mar 17, 2017 17:22 by Guillaume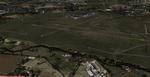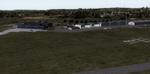 13.33Mb (349 downloads)
FSX Redhill Aerodrome, EGKR, UK - Version 3. -Removed the cafe that burnt to the ground -Made the "pilots hub" cafe more realistic with decking -ATIS option now works 125.300 -Better static planes. By Steve Colley
Posted Mar 17, 2017 01:49 by mike lietz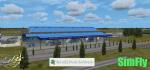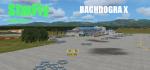 83.36Mb (409 downloads)
Bagdogra Airport, (IATA: IXB, ICAO: VEBD) is an international airport located in about 16 km (9.9 mi) west of the cities of Siliguri, 52 km (32 mi) away from Jalpaiguri and 65 km (40 mi) away from Darjeeling, the cities which the airport mainly serves, at Bagdogra in Darjeeling district in northern West Bengal, India. FEATURES- 1.High detailed representation of Baghdoghra Customs Airport (VEBD). 2.Includes current real world airport expansions and modifications (July 2016) 3. High resolution "realistic" looking textures (2048/2048) 4. Night lighting 5. Guaranted 20 FPS with 4GB RAM. OTHER FEATURES- 1. AIR FORCE AREA ADDED. 2. CUSTOM HIGH DETAILED GROUND POLYGON. 3. ADDED MANY CUSTOM MODELLED BUILDINGS AND AIRPORT OBJECTS. 4. COMPATIBLE WITH FSX, FSX SE, P3D V2
Posted Mar 16, 2017 11:55 by Saptarshee @ SimFly developers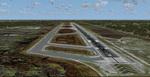 11.85Mb (803 downloads)
Airport scenery for KTNT, the Dade-Collier Training and Transition Airport, Florida, USA. This is an ADE airport with a nice photorealistic airport background. It is tested only in FSX, but may also work in P3D. Not much buildings on this airport, but those that are, are present. Created by Tim van Ringem
Posted Mar 16, 2017 02:24 by uploader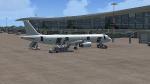 4.00Mb (844 downloads)
VOBL - Kempegowda Int/ Bengaluru Airport - an international airport serving Bangalore, India. Scenery updated with new extended terminal. (complete package included).
Posted Mar 16, 2017 01:28 by Ratan Lewis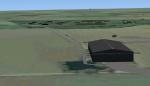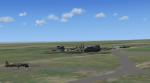 0.15Mb (332 downloads)
RAF East Moor was opened in 1942 and was originally a 4 Group facility and first hosted No. 158 Squadron RAF which had moved from RAF Driffield on 6 June 1942. The squadron flew the Handley Page Halifax Mk. II with detachments at RAF Beaulieu and RAF Manston before moving to RAF Rufforth on 6 November 1942. Royal Canadian Air Force use The first squadron was No. 429 Squadron RCAF which formed at the airfield on 7 November 1942 initially only flying the Vickers Wellington Mk.III until January 1943 when the Wellington Mk. X was added. The squadron left on 13 August 1943 going to RAF Leeming where the unit re-equipped with Halifaxes. On 19 September 1943 the next squadron arrived being 432 Squadron which initially used the Avro Lancaster Mk.II before being re-equipped with the Halifax Mk. III in February 1944 and the Mk. VII Halifax in July 1944. The squadron disbanded on 15 May 1945 at the airfield. The last Canadian squadron to use the airfield was 415 Squadron which flew the Halifax III from 26 July 1944. The unit inherited the additional Mk.VII versions during March 1945 but disbanded shortly after on 15 May 1945 at the airfield. Royal Air Force use Not long after the last Canadian squadron disbanded the airfield was handed back to the Royal Air Force (RAF). The first RAF unit to use the airfield was No. 54 Operational Training Unit (OTU) which had moved in during November 1945 flying the de Havilland Mosquito. By May 1946 No. 288 Squadron RAF joined with their Supermarine Spitfire IX's and their Vultee Vengeance Mk. IV's with a detachment at RAF Acklington. The squadron disbanded on 15 June 1946. No. 54 OTU stayed until June 1946 when the unit moved to RAF Leeming but a detachment stayed until 15 November 1946. The airfield closed to flying in November 1946. Most of the buildings were taken down and the land has reverted largely to agricultural use.
Posted Mar 14, 2017 10:32 by Terry Boissel