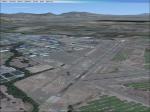 72.36Mb (652 downloads)
This is scenery for the Santa Rosa/ Sonoma County airport (KSTS). It includes: -Photorealistic Scenery (7cm- Airport Vicinity; 15cm- Surrounding towns.) -AI and ATC compatible -Includes the late 2014 runway extension/ airport modernization.
Posted Dec 18, 2016 00:18 by NorCal Scenery Guy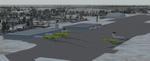 1.23Mb (620 downloads)
Tolmachevo Airport UNNT, Novosibirsk Russia, for FSX. A simple remake, but way more accurate than the stock version, which is almost entirely wrong. The only additional files required is my Lights SS V2+ object library, but only if you don't already have it installed. If you don't already have it, you can download it here: By Sidney Schwartz
Posted Dec 11, 2016 08:03 by uploader
60.36Mb (346 downloads)
Eppley Airfield (KOMA) in Omaha, Nebraska updated for FSX to reflect the current state of the airport in 2016. AFCAD updated to include recent construction projects on the airport including runway extensions, terminal ramp extensions, as well as numerous taxiway layout changes. Gate parking information updated to reflect current gate usage. Photoreal coverage for Eppley Airfield extending south through downtown Omaha to Interstate-80 and west to Interstate-480, as well as numerous 3D models for downtown and parts of Creighton University.
Posted Dec 7, 2016 06:08 by uploader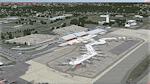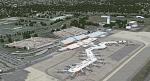 164.59Mb (1586 downloads)
Detailed scenery of Richmond International Airport, Virginia, USA. This airport serves as the main airport for the capital city of the state of Virginia and is served by all the major US airlines.
Posted Dec 4, 2016 01:14 by Shehryar Ansari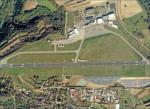 14.96Mb (1223 downloads)
Photoreal scenery for Saarbrucken airport [EDDR], Germany. By flightsimulation-freeware
Posted Nov 26, 2016 06:06 by flightsimulation-freeware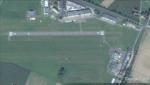 10.54Mb (830 downloads)
Photoreal scenery for Aachen-Merzbruck airfield [EDKA]. By flightsimulation-freeware
Posted Nov 26, 2016 06:02 by flightsimulation-freeware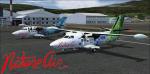 4.12Mb (929 downloads)
Nature Air AI 2016-2017 FS2004 / FSX package. Nature Air completes traffic pack (Costa Rica) AI for FS2004 and FSX. Includes the new Let 410 aircraft, textures, complete AI flight plans for high season 2016-2017 and instructions. Excellent for use with the Mega Costa Rica Pack and the landscape of Roberto J. Leiva. Designed by Santiago Spears
Posted Nov 21, 2016 20:17 by Santiago Spears

0.58Mb (167 downloads)
Here is the missing Airport terminal building for previous FSX-Chileka Int Airport Photoreal 20. (Below)
Posted Nov 19, 2016 15:50 by Peter M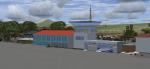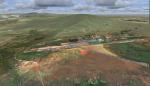 59.38Mb (376 downloads)
Photoreal scenery of Chileka Airport located in Blanytre, Malawi. (See fix above)
Posted Nov 18, 2016 06:14 by Peter M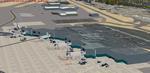 8.27Mb (441 downloads)
Billing KBIL, Montana, for FSX. Completely re-done. Lots of custom buildings. Realish. The only additional files required is my Lights SS V2+ object library, but only if you don't already have it installed. If you don't already have it, you can download it here: By Sidney Schwartz
Posted Nov 17, 2016 08:21 by uploader