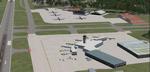 1.81Mb (380 downloads)
KCRW Charleston-Yeager, West Virginia for FSX. Completely re-done. RWY 15-33 converted to taxiway C. Custom buildings and ground markings. The only additional files required is my Lights SS V2+ object library, but only if you don't already have it installed. If you don't already have it, you can download it here. By Sidney Schwartz
Posted Sep 3, 2016 02:37 by uploader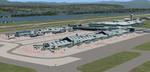 6.29Mb (1531 downloads)
KPDX Portland International Airport, Oregon, for FSX. Almost all buildings are custom. The terminal and run-up structure are taken from my FS9 version of KPDX and are photo-textured. The rest of the buildings were made for this version; they use mostly FSX stock textures but are accurate in shape and placement. Custom gate markings, gate numbers and taxiway runway number signs. Many correction to taxiways and aprons. Bomb objects on ANG ramp created by Isaac B. By Sidney Schwartz
Posted Aug 30, 2016 06:13 by uploader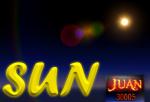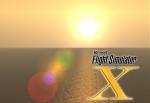 0.52Mb (1435 downloads)
Realistic new sun effect for FSX v.1. Please back up your original file 1st in case you wish to revert to the default version.
Posted Aug 28, 2016 20:29 by juan30005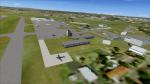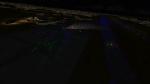 1.34Mb (270 downloads)
Modification of Ribeirao Preto airport, Brazil. This city is located in the southeast of Brazil, in the state of Sao Paulo. Good for heavy traffic (AI). I recommend use this airport along with the Ribeirao Preto scenery: (Below)
Posted Aug 28, 2016 18:19 by Guilherme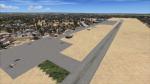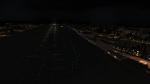 1.72Mb (187 downloads)
SIMK-Franca, Brasil. Modification of Franca airport, Brazil. This city is located in the southeast of Brazil, in the state of Sao Paulo. Good for heavy traffic (AI).
Posted Aug 28, 2016 14:42 by Guilherme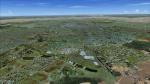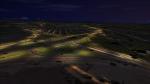 112.13Mb (391 downloads)
Scenery of city Ribeirao Preto-airport (SBRP), Brazil. This city is located in the southeast of Brazil, in the state of Sao Paulo. Authors, Paulo Ricardo and Felipe Bachian
Posted Aug 28, 2016 14:06 by Guilherme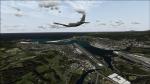 224.60Mb (889 downloads)
Hondarribia Aireportua/ San Sebastian, Spain, 2016 for FSX. This is a little upgrade ("lift surgery") over the default fsx airport. Layout is modified following satellite coordinates. Some textures are removed replaced by DAY/NIGHT, AND ALL SEASONS Photoscenery. Other fsx projects at www.terreak.tk
Posted Aug 25, 2016 11:22 by Orlando Veas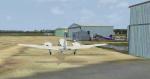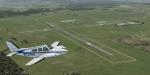 9.26Mb (407 downloads)
This v3 replaces versions 1 & 2 which had a couple of bgl's with alpha issues in their texture. This version incorporates a choice of blending into either the fsx default landscape or the Orbx AU landscape. Bacchus Marsh Airfield is located approx 40km WNW of Melbourne, Victoria, Australia. It was never included in the original FSX. This airport has been modeled from photographs freely available off the internet. A folder is enclosed to give comparisons of detail at ground level. In Display Settings, set texture resolution as desired. All hangars are my generic ones and chosen for similarity in shape, colour and size to the real ones on the ground. The package includes about 100 FSDS custom made scenery objects ranging from hangars to ground litter and many in between, useful for also installing in other rural airports via a scenery editor. It includes some grass and tussocks vegetation to help give the visual of a rural airfield.
Posted Aug 18, 2016 10:03 by Robert Budd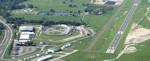 20.52Mb (601 downloads)
FSX KINF Inverness, Fl (X40) USA This scenery is to reposition and populate the KINF airport, which in FSX is placed about a mile NE of it's actual real world position. Custom buildings and photo landscape. If you have any questions, comments, compliments, concerns or requests please e-mail me . Please read the installation instructions. By Jan Claus
Posted Aug 15, 2016 02:57 by uploader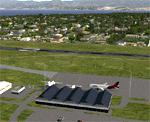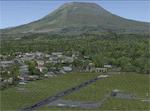 5.24Mb (600 downloads)
This project includes the neighboring Goma Intl (FZNA) and Gisenyi (HRYG) airports. After Goma's only runway was severely damaged by the eruption of Mount Nyiragongo in 2002, the runway, originally 3000m long, was reduced to 1800m of serviceable pavement after lava flowed onto the northern part runway and through the city center. In 2013, German NGO Welthungerhilfe ("World Hunger Aid") signed a contract to rehabilitate 500m of runway damaged by the lavaflow. Goma resumed scheduled international flights in 2015, and this project reflects the airport as of March 2016, with runway 18/36 renumbered to 17/35. SRTMGL1 (30m) mesh brings the volcanoes in the area into much greater detail. This scenery is complimented by the Kigali Intl (HRYR) scenery (FSX_HRYR_Kigali_2016.zip). Updates were created or rebuilt in a manner which carefully aligns airport data with current satellite imagery. Scenery was created using Airport Design Editor X v1.70.6042, SBuilderX 3.13, and the FSX Object Placement Tool. Scenery objects were added and modified from stock FSX scenery to resemble as closely as possible the actual airports. The FSX apron lights included are from the set created by Jim Dhaenens.
Posted Aug 3, 2016 16:17 by Carlyle Sharpe