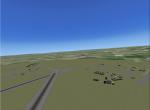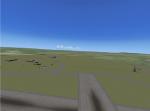 4.38Mb (195 downloads)
Royal Naval Air Station Henstridge or RNAS Henstridge (HMS Dipper) is a former Fleet Air Arm base located 7 miles (11 km) west of Shaftesbury, Dorset (Now Somerset) and 12.4 miles (20.0 km) east of Yeovil, Somerset in South West England. The main part of the land (355 acres) was purchased in August 1941, after which building of the airfield and the marsh lane accommodation site commenced, it was commissioned on April 1, 1943 as HMS Dipper, principally as number 2 naval fighter school, on the 11th September 1942, another 18 acres was acquired at the adjoining gibbs marsh area for an aircraft repair and maintenance site. The design and lay-out of the airfield was quite unique, having 5 runways, 2 of these being east west lay-out (07-25) both 1000 yards long, the northern runway incorporated a dummy deck landing strip, complete with under-ground arresting gear with four above ground arrestor wires, which was a duplicate of that installed on HMS Implacable for training of aircraft carrier landings, these mainly being carried out with the Seafire, a naval version of the spitfire with folding wings. The site also had its own cinema and stage hall March 1952 the airfield became inactive and was placed under care and maintenance, during 1953 Air whaling (now Bristow group) used the facilities for repairs to the whaling fleet of helicopters until moving out in June 1958.June 1957 it was finally closed as a naval establishment, from 1958-1960 the entire site was sold off. 27 June 1980 the BBC purchased the whole site and applied for planning permission to erect at the airfield a shortwave radio station consisting of 21 self-supporting towers holding aerial arrays and ancillary buildings on a 300-acre site. The station would transmit overseas radio services to Eastern Europe, the Soviet Union and perhaps South America the application failed and the BBC sold the land during January 1987 The airfield is also the home of the wessex strut, a general aviation club formed in January 1977, which holds an annual fly in and other events their first fly-in was on 17 April 1977 and attracted 107 aircraft. As of today the only usable runway is the north 07-25 runway, extant with the concrete dummy deck, and the underground machinery chamber, it is also the home to a large number of light aviation enthusiasts aircraft as well as the Yakolevs aerobatic display team and the Dorset and Somerset air ambulance The current airfield is operated by EGHS and is an unlicensed airfield. The only usable runway is 07/25 tarmac/concrete 750 mts long x 6 mtr wide. Henstridge radio can be contacted on 130.250 MHz, it can be found at the south eastern stub of the Yeovilton MATZ Source:Wikipedia
Posted Feb 8, 2017 14:34 by Terry Boissel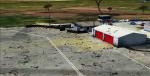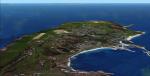 127.13Mb (1269 downloads)
Alderney is the smallest populated island in the cluster of Channel Islands, Again winds, fog and plenty of short runway makes for a very nice challenge. This scenery is perfect for VFR operations as it features the entire island of Alderney recreated in Photo-scenery. Also included are all the usual bells and whistles. This Scenery is perfect when joined with our other Channel Island products
Posted Feb 5, 2017 13:23 by Mark Piccolo - Soarfly Concepts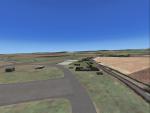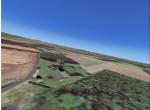 5.00Mb (208 downloads)
Royal Air Force Condover was a former Royal Air Force Flying Training Command airfield and air navigation training establishment between August 1942 and June 1945, unusually for both fighter and bomber crews at different times Condover was used to train fighter pilots by the RAF and the USAAF as well as pilots and air navigators from Australia, South Africa and Canada.
Posted Feb 5, 2017 07:25 by Terry Boissel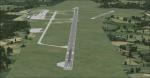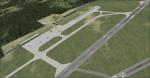 0.53Mb (243 downloads)
Kirov (formerly Vyatka) is an administrative center at the Transsib railway. It has a population of about 470,000. There is no FSX default airport for Kirov. A callsign file for use with EditVoicepack (precious freeware by Lars Møllebjerg) is included.
Posted Feb 5, 2017 07:24 by Mario Kassmann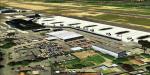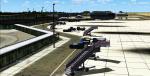 67.29Mb (1595 downloads)
Guernsey Airport is located on the island of Guernsey which is on of the few islands that make up the English Channel Islands. With a runway just shy of 1.6 kilometres this airports offers a challenging departure and approach for large aircraft. Also, the island is small and unguarded from winds gusting through the English Channel so this adds to the challenge. This scenery is provided with surrounding Photo-scenery for extra realism. it features High definition ground image and detailing, perfectly placed 3d objects overall a very nice bit of eye candy for your FSX world
Posted Feb 4, 2017 13:53 by Mark Piccolo - Soarfly Concepts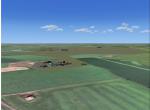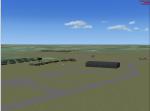 80.87Mb (271 downloads)
Royal Air Force Atcham or more simply RAF Atcham is a former Royal Air Force station located 5.0 miles (8.0 km) east of Shrewsbury, Shropshire, England, on the north eastern boundary of Attingham Park. Initially built for RAF Fighter Command, during the Second World War its primary use was by the United States Army Air Forces (USAAF) Eighth Air Force. It was mainly the home of the 495th Fighter Training Group, where pilots were trained to fly Republic P-47 Thunderbolts although a few also were trained to fly twin-engined Lockheed P-38 Lightnings for both Eighth and Ninth Air Force units. Atcham continued to see use as a training base until it was returned to the RAF in March 1945. Source:Wikipedia
Posted Feb 3, 2017 09:08 by Terry Boissel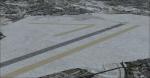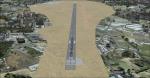 0.56Mb (289 downloads)
Kurgan is an administrative center at the Transsib railway, has a population of about 330,000, and is located in southwestern Siberia. The default airport consists only of a runway. This scenery now provides all runways and aprons.
Posted Feb 2, 2017 14:51 by Mario Kassmann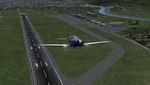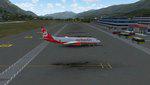 2.15Mb (2667 downloads)
Innsbruck Airport - Innsbruck - Austria (LOWI). Frame rate friendly LOWI fix for the default airport. Designed to work with Orbx Vector and OpenLC Europe. The gates 1 to 10 are at the exact position as to Google Earth. Rene Scharlach
Posted Feb 1, 2017 11:42 by Mike Leitz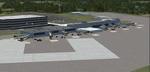 4.62Mb (787 downloads)
Atlantic City International KACY, Atlantic City NJ, for FSX. Completely re-done. All custom buildings. The only additional files required is my Lights SS V2+ object library, but only if you don't already have it installed. If you don't already have it, you can download it here. By Sidney Schwartz
Posted Jan 31, 2017 11:08 by uploader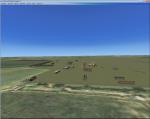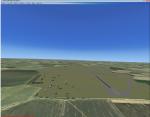 18.80Mb (184 downloads)
RAF Barford St John is a Royal Air Force station just north of the village of Barford St. John, Oxfordshire, England. It is now a non-flying facility, operated by the United States Air Force as a communications centre with many large communications aerials, and is a satellite of RAF Croughton. Source: Wikipedia
Posted Jan 31, 2017 06:00 by Terry Boissel