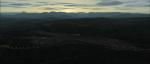 20.35Mb (352 downloads)
Aerodromo Vina del Mar, Region de Valparaiso. Chile. A remake of the default SCVM airfield adding all season photoscenery, elevations, landclass and 3d objects.
Posted Oct 7, 2016 18:08 by Orlando Veas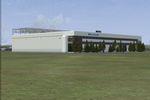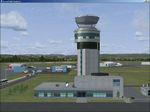 6.21Mb (1070 downloads)
Quebec Jean Lesage International airport (CYQB). CYQB, near Quebec City, is Quebec's 2nd busiest airport after Montreal. By Gilles Boily
Posted Oct 4, 2016 03:49 by uploader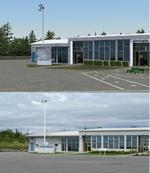 2.29Mb (601 downloads)
CYPR Prince Rupert Airport, British Columbia, for FSX. Completely re-done. Mostly a straight port over of my FS9 scenery. The only additional files required is my Lights SS V2+ object library, but only if you don't already have it installed. If you don't already have it, you can download it here. By Sidney Schwartz
Posted Oct 4, 2016 02:01 by uploader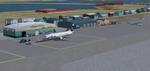 11.24Mb (614 downloads)
PABR Will Rogers-Wiley Post, Barrow Alaska, for FSX. Completely re-done. All the custom buildings, many photo textured, have been adapted from Roger Wensley's PABR scenery for FS9. Thanks, Roger. RWY designation changed to 7-25, ILS freq updated to 110.5 and back course enabled. Defunct WILEY NDB removed. Realish. Update of the Roger Wensley scenery by Sidney Schwartz and
Posted Oct 3, 2016 11:35 by uploader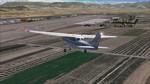 91.59Mb (1152 downloads)
Granada Airport, Granada, Spain. FSX Scenery Granada Airport ( LEGR ), Spain. Photoreal scenery of the airport. Peter Hermans.
Posted Oct 2, 2016 15:38 by mike leitz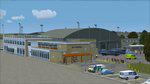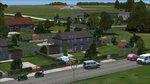 38.23Mb (1238 downloads)
RAF Lyneham (EGDL), Wiltshire, UK. This accurate and detailed scenery of RAF Lyneham has been in development for 2 years, but in fact started in 2005 when a version was released to the general flight sim community as a freeware addon for fs2004. Since then microsoft released the fsx platform with many improvements.
Posted Oct 2, 2016 15:13 by mike lietz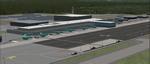 4.82Mb (824 downloads)
Goteborg Landvetter ESGG, Sweden for FSX. Completely re-done. Custom buildings and ground markings. HGG VOR added. Realish. Requires Lights SS V2+ object library. By Sidney Schwartz
Posted Sep 28, 2016 02:35 by uploader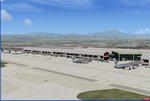 13.14Mb (1333 downloads)
FSX Santa Ana John Wayne Aiport, Orange County, California, USA. Detailed scenery for John Wayne Orange County Airport, Santa Ana, California. This scenery has been designed and developed in GMAX, and captures the real airport 'feel' as much as possible. (includes 'service pack'). Includes base file originally created for FS2004 by Shehryar Ansari and FSX update by P Nigel Grant.
Posted Sep 26, 2016 04:32 by Kevin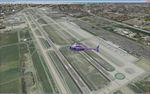 37.94Mb (1618 downloads)
Detailed scenery of Ontario International Airport, California, USA for FSX. The airport is one of the major Southern California basin airports feeding travelers into east Los Angeles and beyond. Includes updates for working jetways. Shehryar Ansari
Posted Sep 25, 2016 02:45 by Kevin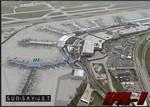 210.92Mb (4137 downloads)
Philadelphia International Airport(KPHL) high detail scenery package. KPHL is a major airport in Philadelphia, Pennsylvania, United States, and is the largest airport in the Delaware Valley region and in the state. The airport is the third largest hub and the primary international hub of US Airways and has service to destinations in the United States, Canada, the Caribbean, Latin America, and Europe. Most of the airport property is located in Philadelphia. The international terminal and the western end of the airfield are located in Tinicum Township, Delaware County. With 460,779 aircraft movements in 2010, Philadelphia International Airport ranks 12th busiest in the world in terms of aircraft movements. In 2010, 30,775,961 passengers passed through Philadelphia International Airport, a 0.3% increase compared to 2009. Shehryar Ansari, Ian Gibson.
Posted Sep 24, 2016 08:09 by Kevin