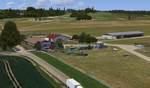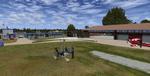 268.47Mb (777 downloads)
Ballenstedt Airfield, Germany. Located in the eastern foothills of the Harz (North German low mountain range) and with twenty thousand aircraft movements per year, a relatively busy airport. High detail scenery. All important objects have been created using actual photos of the airfield. Also some clearly visible landmarks are included, like the large photovoltaic arrangement north of the asphalt runway and the large pig farm Asmusstedt, situated east of the field. An additional important point of reference for glider pilots is the so called "Gegenstein", - a rock on the hill south of the Glider field. Also includes seasonal effects. Third party object libraries are used, check the readme for more details.
Posted May 2, 2016 03:58 by uploader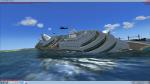 6.08Mb (1037 downloads)
This program is a depiction of a few water wrecks and marine mishaps from around the world. It will only work in FSX Acceleration. Although they can be seen from a plane, this scenery is best viewed, up close and personal from a helicopter. There are powerboats racing, cruise ships sinking, tankers on fire. Old wrecks, not so old wrecks and even a sunken truck. There is a text doc giving their locations included in the download. Created by carl vokes
Posted May 1, 2016 08:53 by Carl Vokes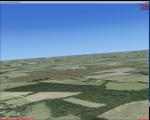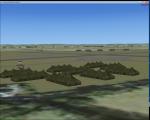 1.25Mb (159 downloads)
Today the airfield is a mixture of agricultural fields with no recognizable remains, except a memorial now near the site
Posted May 1, 2016 08:30 by Terry Boissel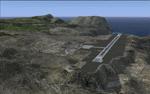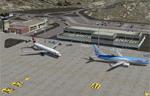 10.43Mb (2155 downloads)
This project was begun to add the new airport (FHSH) to St. Helena Island and eventually was expanded to include a complete remake of Ascension Island (FHAW) and Tristan da Cunha (with an optional airport FHTC) and Gough Island with the actual weather station heliport (FHGH). Tested in both the default FSX/Acceleration and with FTX Global/Vector, accurate coastlines, lakes, road data, and SRTMGL1 (30m) mesh, as well as corrected landclass are provided based on the latest available satellite imagery. Flight plans are provided for the proposed commercial service to St. Helena, and some additional GA and military flights to the island are added as well. The FSX St. Helena (FHSH) airport was created by aligning master plans for the airport with current satellite data and by studying many of the pictures that have been posted as the airport has taken shape. The official opening of the real airport on May 21, 2016, has been pushed back for more field tests due to challenging crosswinds. The Ascension Island (FHAW) airport was updated after I realized that Ascension could receive commercial service as a result of the new St. Helena airport. The entire airfield is redesigned to allow the volcanic terrain to display properly. The airbase, towns, BBC Atlantic relay station, and numerous satellite dishes, radomes, and wind turbines now appear in their real-world locations. Since I was already in the region, I added the Tristan da Cunha Islands (including Inaccessible, Nightingale and Gough Islands) and the Gough Island weather station maintained by the South African National Antarctic Programme. I also added an optional airport (and flight plans) to Tristan da Cunha (FHTC), which can be easily enabled/disabled. The FHTC airport is placed on the only part of the island that appears to be free of people or farmland, and the area is just long enough to accommodate a pared-down version of the St. Helena airport. Updates were created or rebuilt in a manner which carefully aligns airport data with current satellite imagery. Scenery was created using Airport Design Editor X v1.67.5684, SBuilderX 3.13, and the FSX Object Placement Tool. Scenery objects were added and modified from stock FSX scenery to resemble as closely as possible the actual airports. The animated flag model is by Dietmar Loleit, the FSX apron lights included are from the set created by Jim Dhaenens, and the animated wind turbines and radomes are from the freeware package by Ray Porter.
Posted Apr 29, 2016 22:58 by Carlyle Sharpe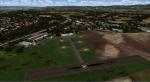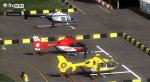 37.27Mb (1457 downloads)
The province of Vibo Valentia is an Italian province in the region Calabria, the Heliport scenarios Vibo Valentia (LIBJ) optimized FSX-Acceleration with UTX-Europe and FTX-Orbx Global with relative Orbx-lib libraries. In the absence of additional addons above the scenic area surrounding the airport might be different in relation to screenshots included in this package: Example: The animations near the helicopters, various ojects to the ground etc etc. They are visible with additional addons above mentioned "FTX-Orbx" and always in relation to FSX configurations.
Posted Apr 29, 2016 18:13 by Voyager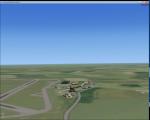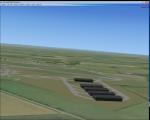 1.05Mb (229 downloads)
At the time of its construction, Barkston Heath in common with a number of other airfields in the Grantham area had been planned for the RAF's No. 7 Group. In late 1943, Barkston Heath was made available to the United States Army Air Forces Ninth Air Force and designated as USAAF station 483. It was earmarked for basing troop carrier units scheduled to be transferred from Sicily to participate in the forthcoming cross-Channel invasion, Operation "Overlord" American 61 TCG aircraft based at Barkston Heath carried British paratroops on the ill-fated operation Market Garden. The USAAF returned control of the airfield to the Air Ministry in June 1945 when the war in Europe ended. Barkston Heath was used by No 256 Maintenance Unit and No 2 RAF Regiment. Beginning in May 1948., RAF Barkston Heath has the Naval and Army Elements of No. 3 Flying Training School (3 FTS) which, for a period between approximately 1995-2010 operated the Slingsby T67M260 Firefly two-seat trainer. The school now operates the Grob Tutor T1. A secondary role of RAF Barkston Heath is as a Relief Landing Ground for the flying training activities at RAF Cranwell. Source: Wikipedia
Posted Apr 29, 2016 14:01 by Terry Boissel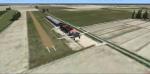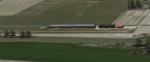 30.37Mb (691 downloads)
Caorle airfield near Venice in Italy. The scenery includes the airfield with objects and a photorealistic base, and the city of Caorle. Thanks to Pasquale Marrulli for the collaboration!
Posted Apr 27, 2016 13:13 by Carlo Boninsegna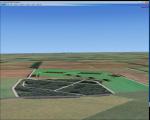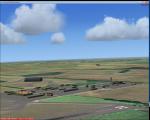 1.36Mb (202 downloads)
RAF Saltby (ICAO X3SY)was a World War II airfield in Leicestershire, England. The airfield is located approximately 8 miles (13 km) northeast of Melton Mowbray; about 90 miles (140 km) north-northwestof London. It was opened in 1942, and was used by both the Royal Air Force and United States Army Air Forces. During the war it was used primarily as a transport airfield. Like many airfields of the time it closed after the war in 1945 but kept in reserve until 1955. Today the remains of the airfield are located on private property and, now known as Saltby Airfield, is used primarily for gliding. Source: Wikipedia
Posted Apr 27, 2016 09:18 by Terry Boissel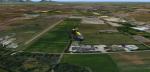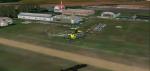 37.56Mb (401 downloads)
New version for the airfield of Montagnana in northern Italy with the corrected photorealistic base and more objects, included the city of Montagnana. Thanks to Pasquale Marrulli for the collaboration!
Posted Apr 26, 2016 13:11 by Carlo Boninsegna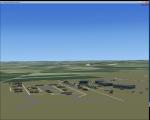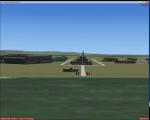 0.63Mb (182 downloads)
RAF Harwell is a former Royal Air Force station in former Berkshire, near the village of Harwell, located 4.8 miles (7.7 km) south east of Wantage, Oxfordshire and 17 miles (27 km) north west of Reading. The bulk of the Station lay within Chilton parish; about a third was in East Hendred; and the smallest portion was in Harwell. The first Commanding Officer, upon being asked what the name of the new airfield should be, responded that it should be named after the parish in which his house lay and this happened to be Harwell.
Posted Apr 26, 2016 08:35 by Terry Boissel