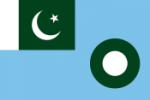 0.75Mb (257 downloads)
Sharae Faisal Air Base is the Pakistan AirForce Southern Air Command base and the PAF Air War College. The default OPSF has been modified according to Google maps. I added some extra features just for enjoyment like a small naval mess with huts and a naval fleet in the Arabian sea. Enjoy!
Posted May 25, 2016 10:52 by uploader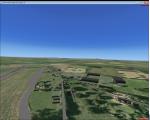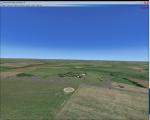 1.50Mb (210 downloads)
Initially intended as a satellite station for RAF High Ercall; RAF Wheaton Aston (ICAO X3WA) opened for business on 10 February 1942 when the station was taken over by Flying Training Command and was used by No11 Pilots Advanced Flying Unit (PAFU) at RAF Shawbury as a relief landing ground (RLG). The Station was used intensely by the Airspeed Oxford and when No 21 PAFU with a large formation of Oxfords some 150 airframes being on charge formed at the station in 1943 the unit had its own (RLGs) When the PAFU moved to Morton in the Marsh its departure marked the end of RAF Wheaton Aston and the station closed in 1947, and like many war time stations reverted back to farmland.
Posted May 24, 2016 11:05 by Terry Boissel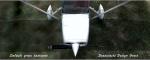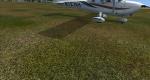 9.21Mb (1042 downloads)
Drzewiecki Design Grass is a freeware, fully automated package of ultra high quality, 4096x4096 pix grass and snow textures for Microsoft Flight Simulator 2004, Microsoft Flight Simulator X, FSX:SE and Lockheed Martin Prepar3D (all currently available versions). It will enhance ground textures in the whole FS. Microsoft Flight Simulator X and Lockheed Martin Prepar3D have texture resolution limit, which is 1024x1024 pixels. It is possible to select higher resolution by manually editing configuration files but Drzewiecki Design Grass will do that for you automatically! Default FS9's grass is 128x128pix and with Drzewiecki Design Grass you can admire the 1024x1024 ground texture resolution. Extra features: Drzewiecki Design Grass will automatically add a HIGHMEMFIX=1 tweak to your FS, which will prevent texture disappearing from aircraft and buildings + snow texture for winter flying. Enjoy your virtual flying with Drzewiecki Design!
Posted May 24, 2016 08:15 by Drzewiecki Design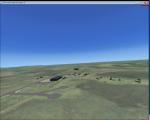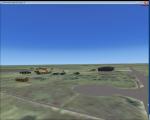 1.06Mb (190 downloads)
Opened on Saturday 8 August 1942, it was used by both the Royal Air Force and then later United States Army Air Forces. During the war it was used as a bomber and fighter airfield. After the war, it was used for experimental work before it was closed in 1959.
Posted May 22, 2016 12:06 by Terry Boissel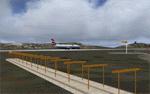 0.26Mb (739 downloads)
These files update the "FSX_St_Helena_Ascension_Tristan-da-Cunha.zip" project to its current, real-world status. They update the St. Helena (FHSH) localizer from the previous 15-degree offset to the present 5-degree offset, remove the glideslope from the ILS, and update the naming of the approach plates. "FSX_St_Helena_Ascension_Tristan-da-Cunha.zip" is required.
Posted May 21, 2016 16:40 by Carlyle Sharpe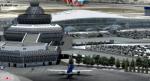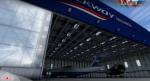 14.32Mb (929 downloads)
Baku X DEMO is the scenery featuring a highly detailed representation of UBBB Heydar Aliyev airport in Azerbaijan. This product is fully compatible with FSX and FSX:SE. It's a fully functional DEMO version of the commercial payware product. It features same airport layout as in the full version but with limited 3D objects and low resolution textures. Using this free demo ensures no problems with online (VATSIM, IVAO, multiplayer etc.) flying in case some users use the payware scenery and some don't. Heydar Aliyev International Airport (IATA: GYD, ICAO: UBBB) (former Bina International Airport) is the main international airport in Azerbaijan, the home of Azerbaijan Airlines, the national flag carrier. It's equipped with an automatic installer, which means that the scenery will be automatically added to the Flight Simulator Scenery Library. Please uninstall all previous versions of this airport you may have installed before. Please make also sure that no duplicated AFCAD files are installed! Enjoy your virtual flying with Drzewiecki Design!
Posted May 21, 2016 15:19 by Drzewiecki Design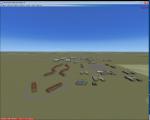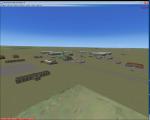 1.27Mb (218 downloads)
RAF Upper Heyford was a Royal Air Force station located 5 miles (8 km) north-west of Bicester near the village of Upper Heyford, Oxfordshire, England. The station was first used by the Royal Flying Corps in 1916 but was not brought into use for flying until July 1918 by the Royal Air Force. During the inter-war years and continuing through the Second World War until 1950 Upper Heyford was used mainly as a training facility. During the Cold War, Upper Heyford initially served as a base for United States Air Force Strategic Air Command (SAC) strategic bombers and later United States Air Forces In Europe (USAFE) tactical reconnaissance, fighter and fighter-bomber aircraft in the UK.
Posted May 21, 2016 09:49 by Terry Boissel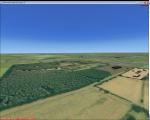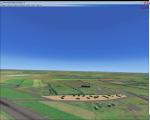 1.40Mb (216 downloads)
RAF Wigsley, is a former Royal Air Force station located 7.3 miles (11.7 km) east of Tuxford, Nottinghamshire and 7.6 miles (12.2 km) west of Lincoln, Lincolnshire, England. The Station opened in 1942 and was used as a satellite for RAF Swinderby in No 5 Grp, the first Sqn to operate from Wigsley was No 455 Sqn which was formed at Swinderby in 1941. In September 1942 the Australians arrived undertaking many operations in their Hampden's. After the war the Station was put into care & maintenance, however, the station was reactivated in 1950 as a relief landing ground for No 8 Flying Sqn at Swinderby. The station finally closed in 1959 and the land has reverted to farmland.
Posted May 18, 2016 13:34 by Terry Boissel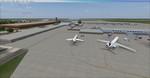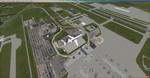 17.30Mb (786 downloads)
James M. Cox Dayton International Airport, Ohio. Thank you for downloading my version of KDAY. I have been searching for a long time to find a good version of the airport without any luck so I decided to make my own. I am sure there are several areas I could tweak on this package down the road but for now I think I have a good accurate rendition of the airport. I completely rebuilt the terminal from the ground up as well as several hangers and the control tower. I am very new at scenery design so the buildings aren't the greatest! I like how it looks though! By Brian Good
Posted May 18, 2016 07:54 by uploader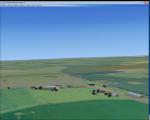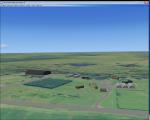 1.00Mb (237 downloads)
RAF East Wretham (ICAO X3ER) is a former Royal Air Force station located 6 miles (9.7 km) northeast of Thetford, Norfolk, England. East Wretham airfield was hurriedly brought into service during the early years of World War II as a satellite airfield with No. 311 (Czech) Squadron dispersed there from RAF Honington on 29 July 1940. A more permanent allocation followed in September. The squadron operated their bombers from the airfield until April 1942 when it transferred to Coastal Command. Later, RAF Bomber Command No. 115 Squadron RAF, operating Vickers Wellington Mk IIIs and later Avro Lancasters, occupied the airfield from November 1942. A plan to turn East Wretham into a "Class A" airfield was not carried through, the bomber unit moved to Little Snoring and the station turned over to the USAAF for fighter operations and in October 1943, was assigned USAAF designation Station 133 and was allocated to the United States Army Air Forces Eighth Air Force.
Posted May 15, 2016 12:35 by Terry Boissel