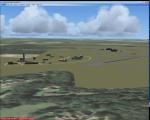 0.76Mb (427 downloads)
RAF Greenham Common (ICAO X2GC) is a former Royal Air Force station in Berkshire, England. The airfield was southeast of Newbury, about 55 miles (89 km) west of London. It was opened in 1942, and was used by both the Royal Air Force and United States Army Air Forces during the Second World War and the United States Air Force during the Cold War. After the Cold War ended, the station was closed in 1993. The airfield was also known for the Greenham Common Women's Peace Camp held outside its gates in the 1980s. In 1997 Greenham Common was designated as public parkland. This short description doesn't do this very interesting unit justice I recommend you visit the RAF Greenham Common page on Wikipedia
Posted Apr 8, 2016 13:59 by Terry Boissel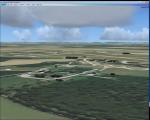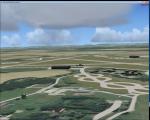 1.65Mb (244 downloads)
RAF Welford (ICAO X1WL) is an active Royal Air Force station in Berkshire, England. The airfield is located approximately 6 miles (9.7 km) northwest of Newbury; about 50 miles (80 km) west-southwest of London. It opened in 1943 and was used during the Second World War by both the Royal Air Force and United States Army Air Forces. During the war it was used primarily as a transport airfield. After the war it was closed in 1946 and placed in reserve status. As a result of the Cold War, the station was reopened in 1955 as a munitions depot by the United States Air Force. Today it is still used by the United States Air Force although not as an active airfield. Source: Wikipedia
Posted Apr 6, 2016 13:50 by Terry Boissel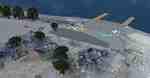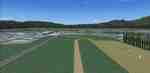 288.91Mb (400 downloads)
FSX Napa County Airports, California (CA), USA. Most custom airports correct a lot of errors in runways and aprons but do not give a feel of the airport. Based on Google maps, pictures and visits to the airports, this scenery tries to add the feel of each airport in Napa County. Airports are 2O3_Angwin, 05CL_Pope_Valley, E20_Lake_Berryessa, KAPC_Napa and O58_Calistoga. By Mark J.S. Macaluso.
Posted Apr 6, 2016 00:58 by uploader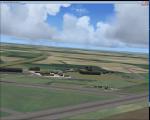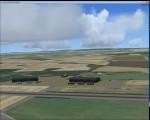 1.63Mb (235 downloads)
RAF Membury (ICAO X2MB) is a former Royal Air Force station built in the civil parish of Lambourn in Berkshire, England. The airfield is located approximately 4.6 miles (7.4 km) mi north-northwest of Hungerford, at the Membury services stop of the M4 motorway; about 60 miles (97 km) miles west-southwest of London. The airfield also lies immediately next to the Iron Age hill fort of Membury Camp. Opened in 1942, it was used by both the Royal Air Force (RAF) and United States Army Air Forces (USAAF). During the war it was used by several combat units with varying missions. It was also a major supply and maintenance depot. After the war, it was a private airport until the construction of the M4 motorway in the 1960s when it was closed. Today the remains of the airfield are located on private property with the former technical site now being an industrial estate (Membury Business Park). Source: Wikipedia
Posted Apr 4, 2016 14:40 by Terry Boissel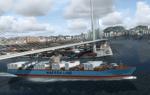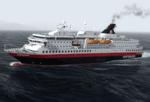 411.53Mb (8471 downloads)
This package contains more than 600 AI ships and AI ship traffic routes for the entire globe for P3D and FSX. It is a stand-alone package comprising all my AI ship packages and fixes released until April 2016 including 86 new models released in 2016. The package includes cruise ships, ferries, container ships, oil tankers, bulk carriers, tall ships, fishing boats, destroyers, frigates, patrol boats, icebreakers and more. Many of the ships have helicopter platforms. You can land on all ships with an H painted on decks or hatches. Routes cover all mayor harbor cities including e.g. New York, Boston, Miami, Los Angeles, San Francisco, Vancouver, Seattle, Tokyo, Singapore, Hong Kong, Shanghai, Taoyuan, Manila, Jakarta, Sydney, Auckland, Ushuaia, Buenos Aires, Santos, Rio de Janeiro, Salvador, Panama, Chennai, Mumbai, Dubai, Cape Town, Lagos, Dakar, Las Palmas, Rotterdam, Amsterdam, London, Copenhagen, Aarhus, Gothenburg, Gibraltar, Barcelona, Istanbul, Marseille, Athens, Napoli, Bergen, Oslo, St. Petersburg, and many more. The package contains models, textures, and effects by Henrik Nielsen, Jean-Pierre Fillion, Erwin Welker, Knud Kristoffersen, Milton Shupe, Manfred Siedler, Bernardo Barroso, Paul Donnelly, Finn Kristoffer, Didier Puentes, Andrew Thomsen, Antonio Diaz, Sebastien Viale, Alberto Garcia, and Robystar.
Posted Apr 1, 2016 03:53 by Henrik Nielsen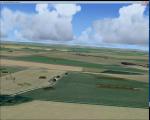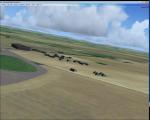 2.77Mb (206 downloads)
RAF Chilbolton (ICAO X2CB) is a former Royal Air Force station in Hampshire, England. The airfield is located in Chilbolton approximately 4 miles (6.4 km) south-southeast of Andover; about 62 miles (100 km) southwest of London Opened in 1940, it was used by both the Royal Air Force and then later by the United States Army Air Forces. During the war it was used primarily as a troop carrier airfield for parachutists. After the war it was used for jet aircraft testing before being closed in 1946. Today the remains of the airfield are located on private property being used as agricultural fields.
Posted Mar 31, 2016 04:49 by Terry Boissel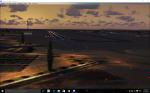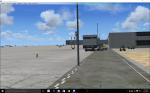 15.24Mb (1502 downloads)
The first UltiMax release for FSX. New faro airport contains several new features such as: Static Aircraft Static Ground Vehicles New Parking to reflect actual layout Static Cruise Ship out to sea New ramp lighting Excellent FPS 'Back of airport' Car park etc Nearby roads fire station and engines Ground crew
Posted Mar 25, 2016 07:59 by UltiMax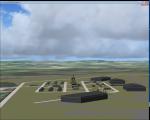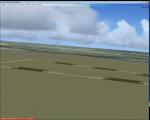 1.37Mb (259 downloads)
RAF Aldermaston (ICAO X2AM) is a former Royal Air Force station located 8 miles (13 km) east of Newbury, Berkshire and 9.8 miles (15.8 km) southwest of Reading, Berkshire, England. Originally built as an RAF Bomber Command airfield during 1941-1942, Aldermaston was transferred to the United States Army Air Forces in August 1942. Placed under the jurisdiction of Eighth Air Force, it was home to several Douglas C-47 Skytrain Troop Carrier Groups. It was transferred to Ninth Air Force in 1943 primarily as a Troop Carrier Command base. Returned to RAF Control at the end of 1945, it was used by Technical Training Command before being placed on Care and Maintenance. In 1946, it was transferred to the Ministry of Civil Aviation and used by BOAC aircraft for training. Also used by the Ministry of Aircraft Production for Supermarine Spitfire assembly and flight testing, the airfield closed in 1950 and the site became home of the Atomic Weapons Research Establishment (later the Atomic Weapons Establishment) from 1950.
Posted Mar 24, 2016 11:02 by Terry Boissel
0.07Mb (381 downloads)
This is a collection of airports in the Philippines.This also includes an update of my Baguio Scenery
Posted Mar 23, 2016 04:45 by Jonathan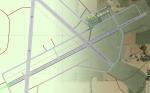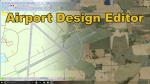 8.25Mb (423 downloads)
Vidalia Regional Airport Scenery for FSX. Completely rebuilt from the ground up with custom objects, and Lights. All instrument approaches updated to be current as of February 2016. Navaids update, Radio Frequencies updated. This scenery was done as part of a tutorial for Airport Design Editor. As such it includes an extra object library for use. Visit my youtube channel for the complete video series showing how this airport was built. Visit my Youtube channel (CountryFlyboy) to see the series.
Posted Mar 21, 2016 14:54 by CountryFlyboy