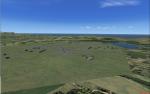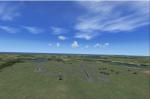 18.33Mb (234 downloads)
Opened on the 1 April 1941 RNAS (HMS Tern) was used throughout the second world war by various Sqns of the Royal Navy undergoing training. The station had 4 concrete runways with various hangers and the usual building associated with a military base. It was also the first unit in the UK to experience a helicopter crash when a Sikorsky helicopter getting ready for take off; hit a parked Blenheim. The UK and Iceland where involved in what was called the cod wars in the early 1970s, and NATO was concerned that it would have to remove its bases from Iceland should the dispute escalate between the 2 countries and there was talk of Twatt becoming a NATO base. However, this did not happen and the idea was dropped. There was also talk of the unit becoming a base for helicopters supporting the oil industry, however, as a result of the drop in oil prices during the 80s that idea was also dropped. Most of the airfield has been returned to farming now with only the unique Control Tower and a handful of other building remaining. NB: For more detailed history of this unit go to:- https://canmore.org.uk/site/81752/twatt-airfield
Posted Jan 29, 2017 06:49 by Terry Boissel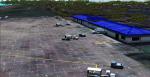 27.93Mb (2359 downloads)
Also known as Daniel Z. Romualdez International Airport, is an airport serving the general area of Tacloban, a highly urbanized city on Leyte island in the Philippines. The airport is small, and situated right alongside the ocean making for a picturesque approach. This scenery is provided with photo real surround allowing you to enjoy the scenery even more. For full features and performance info visit here: http://www.soarflyconcepts.com/romualdez.
Posted Jan 28, 2017 17:18 by Mark Piccolo - Soarfly Concepts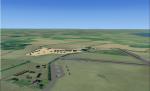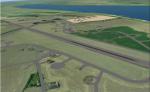 17.55Mb (282 downloads)
RAF Bradwell Bay is a former Royal Air Force station located 9.5 miles (15.3 km) east of Maldon, Essex, England and 3.1 miles (5.0 km) south west of West Mersea, Essex. The airfield was first used as grass landing strip for the nearby firing ranges before being turned into a RAF station with concrete runways and hangars.The station is unique as it was the only fighter station where the Fog Investigation and Dispersal Operation (FIDO) was used. Part of the site is currently being used by the Bradwell nuclear power station. Several of the hangars are still used as storage by the local farmers and the control tower is now a private house. Agricultural buildings, built in the '70s and '80s on runways one and two, are now home to several local businesses. If you would like a more detailed history follow the following link. http://www.worldwar2heritage.com/en/page/9069/189/Bradwell-Bay-Airfield
Posted Jan 26, 2017 11:50 by Terry Boissel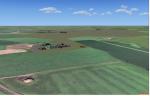 0.19Mb (254 downloads)
RAF Kimbolton is a former Royal Air Force station located 8 miles (13 km) west of Huntingdon, Cambridgeshire, England. The airfield was originally built in 1941 for RAF Bomber Command, then expanded to Class A airfield standards for use by American heavy bombers during 1942. Kimbolton was assigned to the United States Army Air Forces (USAAF) Eighth Air Force. It was given the designation USAAF Station 117.
Posted Jan 23, 2017 11:21 by Terry Boissel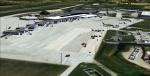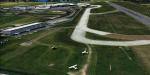 23.68Mb (3092 downloads)
Jersey is a small airport located on the island of Jersey in the English Channel. Originally opened in March 1937 the airport has been through several changes and improvements. This scenery is an accurate representation of the airport today. Features include: -High definition ground image. -High definition ground detailing. -Accurate ground markings. -Vehicles hidden inside closed hangars. -Beautiful night lighting. -Custom AFCAD for improved AI. -3D Approach lights. -Many static objects. -Reflective windows on tower. -Very frame rate friendly. -Hold short guards and PAPIs. -Illuminated Taxiway center light effect.
Posted Jan 19, 2017 10:02 by Mark Piccolo - Soarfly Concepts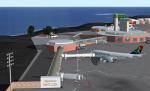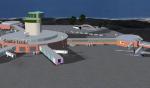 12.93Mb (699 downloads)
A Project: FSCV Flight Sim Cabo Verde. Completely fictitious, this project is intended for the fun of the fs-sims around the world. An original idea: Paulo de Figueiredo Scenarios, Afcad & AI Traffic: Paulo de Figueiredo/Steven Correia Santa Luzia Mesh: Vander Firmino ©FSCV-Jan-2017
Posted Jan 16, 2017 10:36 by Paulo de Figueiredo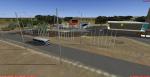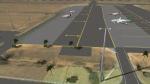 61.61Mb (715 downloads)
Updated(15-JANUARY-2017) of Kamuzu International Airport, Malawi, (Photoreal texture included FULL files). No need to download previous version. This will work just fine) **Whats New**: - Default/stock airport objects interfering with my scenery have been excluded - Some Taxiways have been retextured and numbered(*please note that taxiways cant be straight because real taxiway at the airport arent straight either). - Elavation issues resolved. - Malawian flag added. - flag poles added near the VIP area, but there are no flags in real life, so no flags in scenery. - Heights of Flood lights at the gate have been adjusted from 5m to 20m ascending order. - Red light Towers near the runway have been moved further out. - drains have been added. - Other areas of airport have raised terrain. - Replaced the generic building near the terminal/ fuel area. - If you use GSX, the vehicles move through their designated roads and onto the gate and back. - Ai Aircraft Traffic, taxi into the gate like they do in real life. However, they taxi back though the same taxiway when they're departing and NOT forward form where they are parked. Just remember that Ai is a machine and not yet intelligent enough to taxi straight out from where they are parked on their gate.
Posted Jan 15, 2017 16:18 by Peter M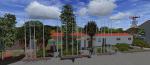 64.55Mb (464 downloads)
Updated(14-JANUARY-2017) of Chileka Airport, Malawi(Photoreal)(FULL files). No need to download previous version. **Whats New**: - Default/stock airport objects interfering with my scenery have been excluded - Control Tower retextured with photoreal textures. - Terminal retextured with photoreal textures. - VIP terminal redesigned and retextured with photoreal textures. - runway changed to alsphault - blinking light poles in VIP section removed and replaced with pole that dont blink, like real life. - Malawian Flag added
Posted Jan 13, 2017 18:10 by Peter M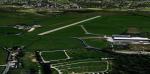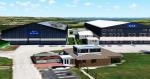 30.37Mb (775 downloads)
Bembridge is one of only two airport on the Isle of Wight in the UK, a small yet very picturesque area. This scenery is provided with photo real surround to give a smoother transition from HD to default scenery. The airport offers pleasure flights for a small fee and of course a flight school operates at the airport. This scenery is perfect for anyone with a love of GA flying, the surrounding photo scenery allows for VFR operations and the airport is accurately placed in the virtual world.
Posted Jan 9, 2017 17:35 by Mark Piccolo - Soarfly Concepts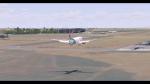 34.10Mb (317 downloads)
(*UPDATE) Unfortunately the previous version of Kamuzu Airport didn't contain the Photoreal texture of the Airport. My apologies. So here is the BGL file
Posted Jan 7, 2017 14:43 by Peter M