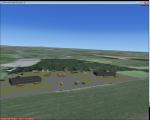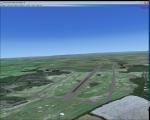 1.54Mb (202 downloads)
RAF Snitterfield was a WW2 class A airfield and had around 30 aircraft dispersals. Snitterfield opened in 1943 and with the end of WW2 it closed again in 1946. By Terry Boissel
Posted May 14, 2016 03:16 by Terry Boissel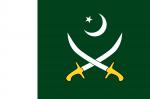 0.07Mb (183 downloads)
6th Avn Sqn is located in Islamabad, Pakistan. It is mainly used for government official air transport especially the Prime Minister and the President. It has a small runaway so only helicopters will be much more suitable for this airfield. Enjoy! I'll soon upload more Military Airfields of Pakistan. if any queries plz mail me at theaviator95@gmail.com
Posted May 12, 2016 10:04 by Saad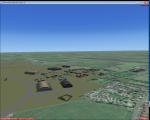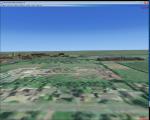 1.34Mb (234 downloads)
RAF Waterbeach (ICAO X3WH)is a former Royal Air Force station located in Waterbeach, Cambridgeshire which is 5.5 miles (8.9 km) north of Cambridge. The site was then used by the Royal Engineers, part of the British Army, from 1966, as Waterbeach Barracks until 2013 when the site closed to make way for housing. The site is currently unoccupied, apart from the officers' houses still in use - though Urban & Civic are now looking at temporary uses. The airfield was built in 1940 on the northern edge of Waterbeach village and operated under the control of RAF Bomber Command. The original control tower and many RAF buildings, including several hangars, are still present Source: Wikipedia
Posted May 11, 2016 14:18 by Terry Boissel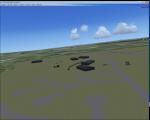 0.69Mb (230 downloads)
RAF Hixon, ICAO X3HX) was operated by the Royal Air Force as a class A Bomber airfield during the Second World War. The station opened in 1942 on a site located 0.9 miles (1.4 km) north west of the village and had the station identification code of HX. Three intersecting concrete runways were built on the station, which were surfaced with tarmac for use by Class-A bombers. The station building and technical site were located on the south east of the station and included accommodation and communal facilities for 2938 RAF personnel. There were also four T2 type hangars and one MAP B1 aircraft hangar. Overseeing the station was a 1941 pattern control tower which still survives and is currently being used as industrial offices. During the war bomber aircraft that used the base included Vickers Wellingtons, Avro Lancasters and Bristol Blenheims. Other types that operated from the station included Curtiss P40 Tomahawks, Miles M.9 Masters, Miles M.25 Martinets and Hawker Hurricanes which were mainly used for training. Source: Wikipedia
Posted May 9, 2016 09:43 by Terry Boissel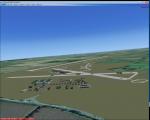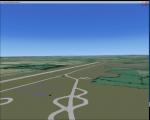 1.07Mb (268 downloads)
RAF Gaydon (ICAO X3GY) is a former Royal Air Force station located 5.2 miles (8.4 km) east of Wellesbourne, Warwickshire and 10.8 miles (17.4 km) north west of Banbury, Oxfordshire, England. RAF Gaydon opened in 1942 and is known for its role during the Cold War, when it was under the control of RAF Bomber Command as it was the first Royal Air Force (RAF) station to receive the Vickers Valiant when No. 138 Squadron RAF re-formed here in 1955. In 1978, the site passed into civilian ownership and today contains the Heritage Motor Centre museum, the headquarters and factory of automobile manufacturer Aston Martin, and the Jaguar Land Rover Gaydon Centre. Source: Wikipedia
Posted May 8, 2016 11:13 by Terry Boissel
1.14Mb (170 downloads)
Pakistan Air Force Academy is situated in Risalpur, KPK. It is almost a replica of the default OPRS. Enjoy! i will soon upload more Military Airfields of Pakistan
Posted May 7, 2016 10:26 by Saad
19.54Mb (345 downloads)
Scenery of Lugo di Romagna airport in northern Italy. Enjoy!
Posted May 6, 2016 10:43 by Carlo Boninsegna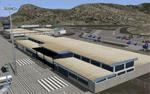 1.46Mb (966 downloads)
Frits Beyer has created a wonderful custom terminal, tower, and signs for the "FSX_St_Helena_Ascension_Tristan-da-Cunha.zip" scenery. I have made some small edits to some of my original files to fit Frits Beyer's scenery, and as a small addition, I have added the green space near the Napoleon house where the 9-hole golf course resides. This update requires "FSX_St_Helena_Ascension_Tristan-da-Cunha.zip".
Posted May 5, 2016 19:13 by Carlyle Sharpe / Frits Beyer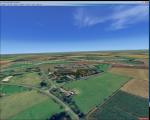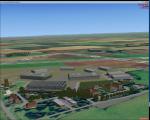 1.96Mb (266 downloads)
Former RAF Aston Down (IACO X2AD) is located 2.5 miles (4.0 km) east of Minchinhampton, Gloucestershire, South West England and 6.9 miles (11.1 km) west of Cirencester, Gloucestershire. The airfield was originally opened as RAF Minchinhampton and was first used in the First World War, serving as an aerodrome for the Australian Flying Corps with No. 2 Squadron AFC flying the Royal Aircraft Factory S.E.5a and the Sopwith Pup and No. 3 Squadron AFC flying the Avro 504. The airfield closed shortly afterwards. In 1938 the airfield reopened under the new name of RAF Aston Down at the request of the residents of Minchinhampton village, which lies about 1 mile (1.6 km) to the west of the airfield, who feared not enemy attack, but a fall in the value of their houses. During the Second World War the main unit present was No. 20 Maintenance Unit RAF (MU) which stored and prepared aircraft. The unit arrived during October 1938 and left in September 1960. The airfield was used by the Royal Air Force from the First World War until 1967 when the Cotswold Gliding Club moved in from their previous base near Tetbury.
Posted May 3, 2016 06:34 by Terry Boissel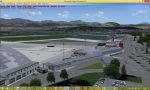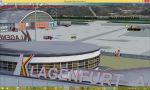 156.82Mb (2063 downloads)
Klagenfurt Airport (ICAO: LOWK), also known as Kaernten Airport, is the airport of Klagenfurt, the sixth-largest city in Austria. It is located near the city centre of Klagenfurt and serves some flights to European leisure and metropolitan destinations. Klagenfurt Airport consists of one small passenger terminal building which features some shops and restaurants as well as a visitors terrace. The apron provides several stands for mid-sized planes such as the Airbus A320 as well as smaller general aviation aircraft. As there are no jet bridges, busses are used for boarding. in this version: 1. Errors from Version 3 and 4 were revised 2. flicker comes to an end 3. the gates when Glock hangar and at the Christopherus - base open 4. there are seasonal textures Manfred Marbler manfred.marbler@aon.at
Posted May 2, 2016 07:46 by manfred marbler