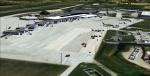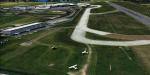 23.68Mb (3108 downloads)
Jersey is a small airport located on the island of Jersey in the English Channel. Originally opened in March 1937 the airport has been through several changes and improvements. This scenery is an accurate representation of the airport today. Features include: -High definition ground image. -High definition ground detailing. -Accurate ground markings. -Vehicles hidden inside closed hangars. -Beautiful night lighting. -Custom AFCAD for improved AI. -3D Approach lights. -Many static objects. -Reflective windows on tower. -Very frame rate friendly. -Hold short guards and PAPIs. -Illuminated Taxiway center light effect.
Posted Jan 19, 2017 10:02 by Mark Piccolo - Soarfly Concepts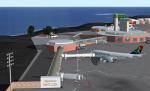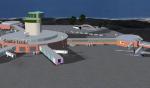 12.93Mb (707 downloads)
A Project: FSCV Flight Sim Cabo Verde. Completely fictitious, this project is intended for the fun of the fs-sims around the world. An original idea: Paulo de Figueiredo Scenarios, Afcad & AI Traffic: Paulo de Figueiredo/Steven Correia Santa Luzia Mesh: Vander Firmino ©FSCV-Jan-2017
Posted Jan 16, 2017 10:36 by Paulo de Figueiredo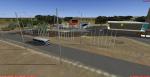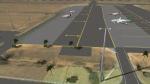 61.61Mb (718 downloads)
Updated(15-JANUARY-2017) of Kamuzu International Airport, Malawi, (Photoreal texture included FULL files). No need to download previous version. This will work just fine) **Whats New**: - Default/stock airport objects interfering with my scenery have been excluded - Some Taxiways have been retextured and numbered(*please note that taxiways cant be straight because real taxiway at the airport arent straight either). - Elavation issues resolved. - Malawian flag added. - flag poles added near the VIP area, but there are no flags in real life, so no flags in scenery. - Heights of Flood lights at the gate have been adjusted from 5m to 20m ascending order. - Red light Towers near the runway have been moved further out. - drains have been added. - Other areas of airport have raised terrain. - Replaced the generic building near the terminal/ fuel area. - If you use GSX, the vehicles move through their designated roads and onto the gate and back. - Ai Aircraft Traffic, taxi into the gate like they do in real life. However, they taxi back though the same taxiway when they're departing and NOT forward form where they are parked. Just remember that Ai is a machine and not yet intelligent enough to taxi straight out from where they are parked on their gate.
Posted Jan 15, 2017 16:18 by Peter M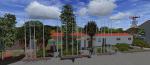 64.55Mb (467 downloads)
Updated(14-JANUARY-2017) of Chileka Airport, Malawi(Photoreal)(FULL files). No need to download previous version. **Whats New**: - Default/stock airport objects interfering with my scenery have been excluded - Control Tower retextured with photoreal textures. - Terminal retextured with photoreal textures. - VIP terminal redesigned and retextured with photoreal textures. - runway changed to alsphault - blinking light poles in VIP section removed and replaced with pole that dont blink, like real life. - Malawian Flag added
Posted Jan 13, 2017 18:10 by Peter M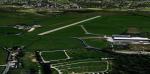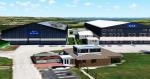 30.37Mb (777 downloads)
Bembridge is one of only two airport on the Isle of Wight in the UK, a small yet very picturesque area. This scenery is provided with photo real surround to give a smoother transition from HD to default scenery. The airport offers pleasure flights for a small fee and of course a flight school operates at the airport. This scenery is perfect for anyone with a love of GA flying, the surrounding photo scenery allows for VFR operations and the airport is accurately placed in the virtual world.
Posted Jan 9, 2017 17:35 by Mark Piccolo - Soarfly Concepts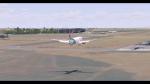 34.10Mb (317 downloads)
(*UPDATE) Unfortunately the previous version of Kamuzu Airport didn't contain the Photoreal texture of the Airport. My apologies. So here is the BGL file
Posted Jan 7, 2017 14:43 by Peter M
80.48Mb (805 downloads)
Photoscenery for Barbados island for FSX/P3D Thank you for downloading my first scenery. I've decided to make my first scenery of my home island Barbados, am very proud of my work and I hope you enjoy it. UPDATE: Fixed the Blendmask Fixed the watermask added rivers, port and more to the watermask Barbados is a sovereign island country in the Lesser Antilles, in the Americas. It is 34 kilometres (21 miles) in length and up to 23 km (14 mi) in width, covering an area of 432 km2 (167 sq mi). It is situated in the western area of the North Atlantic and 100 km (62 mi) east of the Windward Islands and the Caribbean Sea;[6] therein, it is about 168 km (104 mi) east of the islands of Saint Vincent and the Grenadines and 400 km (250 mi) north-east of Trinidad and Tobago. Barbados is outside of the principal Atlantic hurricane belt. Its capital is Bridgetown. Barbados is 1,600 mi (2,600 km) Southeast of Miami. Created by Shakur Jones
Posted Jan 6, 2017 05:08 by Mike Leitz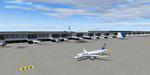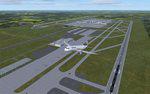 1.72Mb (2455 downloads)
Munich Airport, EDDM, Germany. All gates are on the exact position, have working jetways (if so in reality) and ground numbers. Taxiways are exact. ILS frequencies are current. Approach lights work in low visibility. Created by Rene Scharlach
Posted Jan 6, 2017 04:37 by Mike Leitz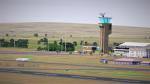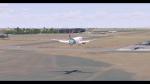 35.81Mb (706 downloads)
Amazing Photoreal scenery for Kamuzu International Airport, Lilongwe, Malawi
Posted Jan 3, 2017 16:03 by Peter M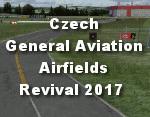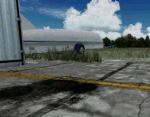 679.97Mb (962 downloads)
This package contains 73 sceneries of mainly general aviation airfields in the Czech Republic. These sceneries are converted for FSX Accel/SP2 and Prepar3D, aligned to a photoscenery, complemented with static objects, 3D grass, and hi-res ground polygons. The original sceneries were developed by 37 authors between the years 2002 and 2016.
Posted Dec 23, 2016 23:46 by Milan Smid