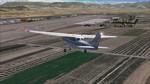 91.59Mb (1076 downloads)
Granada Airport, Granada, Spain. FSX Scenery Granada Airport ( LEGR ), Spain. Photoreal scenery of the airport. Peter Hermans.
Posted Oct 2, 2016 15:38 by mike leitz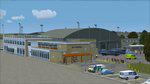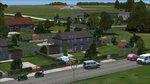 38.23Mb (1173 downloads)
RAF Lyneham (EGDL), Wiltshire, UK. This accurate and detailed scenery of RAF Lyneham has been in development for 2 years, but in fact started in 2005 when a version was released to the general flight sim community as a freeware addon for fs2004. Since then microsoft released the fsx platform with many improvements.
Posted Oct 2, 2016 15:13 by mike lietz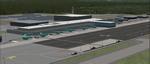 4.82Mb (770 downloads)
Goteborg Landvetter ESGG, Sweden for FSX. Completely re-done. Custom buildings and ground markings. HGG VOR added. Realish. Requires Lights SS V2+ object library. By Sidney Schwartz
Posted Sep 28, 2016 02:35 by uploader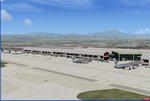 13.14Mb (1289 downloads)
FSX Santa Ana John Wayne Aiport, Orange County, California, USA. Detailed scenery for John Wayne Orange County Airport, Santa Ana, California. This scenery has been designed and developed in GMAX, and captures the real airport 'feel' as much as possible. (includes 'service pack'). Includes base file originally created for FS2004 by Shehryar Ansari and FSX update by P Nigel Grant.
Posted Sep 26, 2016 04:32 by Kevin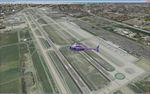 37.94Mb (1569 downloads)
Detailed scenery of Ontario International Airport, California, USA for FSX. The airport is one of the major Southern California basin airports feeding travelers into east Los Angeles and beyond. Includes updates for working jetways. Shehryar Ansari
Posted Sep 25, 2016 02:45 by Kevin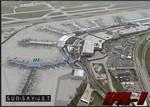 210.92Mb (3994 downloads)
Philadelphia International Airport(KPHL) high detail scenery package. KPHL is a major airport in Philadelphia, Pennsylvania, United States, and is the largest airport in the Delaware Valley region and in the state. The airport is the third largest hub and the primary international hub of US Airways and has service to destinations in the United States, Canada, the Caribbean, Latin America, and Europe. Most of the airport property is located in Philadelphia. The international terminal and the western end of the airfield are located in Tinicum Township, Delaware County. With 460,779 aircraft movements in 2010, Philadelphia International Airport ranks 12th busiest in the world in terms of aircraft movements. In 2010, 30,775,961 passengers passed through Philadelphia International Airport, a 0.3% increase compared to 2009. Shehryar Ansari, Ian Gibson.
Posted Sep 24, 2016 08:09 by Kevin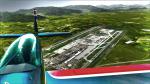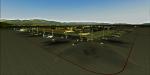 12.89Mb (1314 downloads)
SCEL Aeropuerto Internacional Comodoro Arturo Merino Benítez. Chile's largest and busiest international airport. This is just another freeware upgrade ("lift surgery") over the default fsx airport. Layout is modified following satellite coordinates and background textures are replaced by DAY/NIGHT, SPRING/ FALL AND WINTER Photoscenery.
Posted Sep 20, 2016 22:24 by Orlando Veas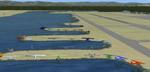 14.24Mb (953 downloads)
PAFA Fairbanks International, Alaska, for FSX. Completely re-done. Photo-textured custom terminal and tower. Custom buildings and ground markings. Rwys 1/19 updated to rwys 2/20. The only additional files required is my Lights SS V2+ object library, but only if you don't already have it installed. If you don't already have it, you can download it here. By Sidney Schwartz
Posted Sep 17, 2016 02:29 by uploader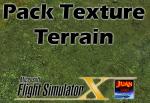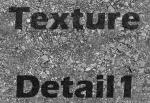 3.83Mb (1748 downloads)
FSX Pack Texture detail 1 for Flight Simulator X. Characteristic: - Bmp textures - Size 1024x1024 - DXT1 - high quality - This package includes 6 varieties of textures. Look at your image preview and choose 'A'. It includes backup of the original detail1.bmp texture (Good idea to make your own backup too)
Posted Sep 16, 2016 14:28 by juan30005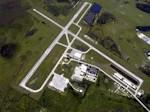 9.74Mb (613 downloads)
FSX Lake Wales, Fl (X07) USA. The Lake Wales Municipal Airport is located approximately 2 miles southwest of the downtown business district of Lake Wales, Florida within an area having the highest elevation in the state at 127 feet above mean sea level.
Posted Sep 15, 2016 01:04 by uploader