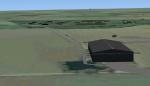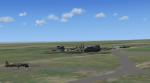 0.15Mb (349 downloads)
RAF East Moor was opened in 1942 and was originally a 4 Group facility and first hosted No. 158 Squadron RAF which had moved from RAF Driffield on 6 June 1942. The squadron flew the Handley Page Halifax Mk. II with detachments at RAF Beaulieu and RAF Manston before moving to RAF Rufforth on 6 November 1942. Royal Canadian Air Force use The first squadron was No. 429 Squadron RCAF which formed at the airfield on 7 November 1942 initially only flying the Vickers Wellington Mk.III until January 1943 when the Wellington Mk. X was added. The squadron left on 13 August 1943 going to RAF Leeming where the unit re-equipped with Halifaxes. On 19 September 1943 the next squadron arrived being 432 Squadron which initially used the Avro Lancaster Mk.II before being re-equipped with the Halifax Mk. III in February 1944 and the Mk. VII Halifax in July 1944. The squadron disbanded on 15 May 1945 at the airfield. The last Canadian squadron to use the airfield was 415 Squadron which flew the Halifax III from 26 July 1944. The unit inherited the additional Mk.VII versions during March 1945 but disbanded shortly after on 15 May 1945 at the airfield. Royal Air Force use Not long after the last Canadian squadron disbanded the airfield was handed back to the Royal Air Force (RAF). The first RAF unit to use the airfield was No. 54 Operational Training Unit (OTU) which had moved in during November 1945 flying the de Havilland Mosquito. By May 1946 No. 288 Squadron RAF joined with their Supermarine Spitfire IX's and their Vultee Vengeance Mk. IV's with a detachment at RAF Acklington. The squadron disbanded on 15 June 1946. No. 54 OTU stayed until June 1946 when the unit moved to RAF Leeming but a detachment stayed until 15 November 1946. The airfield closed to flying in November 1946. Most of the buildings were taken down and the land has reverted largely to agricultural use.
Posted Mar 14, 2017 10:32 by Terry Boissel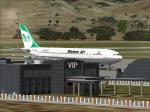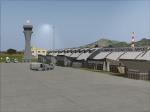 22.29Mb (1155 downloads)
New Airport for FSX/P3D,by Amirhossein Daryaei Sulaimaniyah International Airport (IATA: ISU, ICAO: ORSU) is an airport 10 kilometers outside the city of Sulaimaniyah, in Iraqi Kurdistan. The airport has facilities for both cargo and passengers. Sulaimaniyah International Airport has three terminals; for departures, arrivals and VIPs. FSX/P3D Sulaimaniyah Airport in beautiful Kurdistan region. (version 1.2) Designed by Amirhossein Daryaei 2016-2017
Posted Mar 12, 2017 04:15 by Amirhossein Daryaei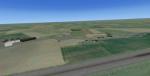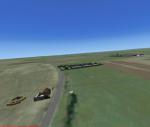 0.15Mb (267 downloads)
RAF Skipton On Swale is a former Royal Air Force station operated by RAF Bomber Command during the Second World War. The village of Sandhutton is located just to the east. RAF Skipton-on-Swale was a sub-station of RAF Leeming. The airfield opened in autumn 1942, becoming operational in May 1943, originally a 4 Group facility and first hosted 420 Squadron, Royal Canadian Air Force (RCAF), which moved to RAF Middleton St. George in October 1942. Skipton was assigned to No. 6 Group, Royal Canadian Air Force (RCAF) in January 1943. RCAF squadrons stationed here included 424 Squadron, No. 432 Squadron (which moved to RAF East Moor in September 1943), and 433 Squadron. Both squadrons flew the Halifax bomber until replaced by the Lancaster in January 1945. 424 Squadron lost 52 aircraft and 433 Squadron lost 38 aircraft. When Nos. 424 and 433 Squadrons were disbanded in October 1945 the airfield was closed. The station was not used again and has since reverted largely to farmland. The site is home to turkey and pig farms. Source:Wikipedia
Posted Mar 11, 2017 05:40 by Terry Boissel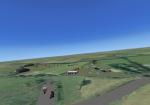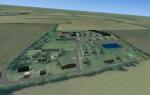 1.13Mb (355 downloads)
RAF Acaster Malbis was developed from a small grass airfield at the begining of the Second World War and its main use was as a training base for RAF Bomber Command before being used by RAF Maintenance Command from 1944 until 1957.
Posted Mar 8, 2017 05:18 by Terry Boissel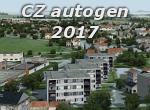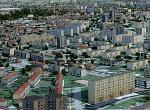 416.07Mb (1739 downloads)
This is detailed autogen for the Czech Republic. It depicts correct type of forests, prefabricated and multiapartment houses, high voltage power towers, solar powerplants, silage towers, and custom autogen houses texture. Have a look at it in motion here: vimeo.com/207105562
Posted Mar 6, 2017 16:52 by Milan Smid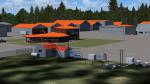 9.10Mb (444 downloads)
Parry Sound CNK4 scenery for FSX. This package does NOT work in P3D, but there is another package for P3D. This is a self-contained scenery package for enhancing the Parry Sound CNK4 appearance. The native CNK4 is rather poor, but the real Parry Sound is a fairly busy airport, located in the Ontario "Cottage Country" only a few kilometres from the town of Parry Sound, on Lake Huron. The package is simple to install, just unzip and locate the folder somewhere convenient, then "add" it to the scenery library. If you have problems installing, send me an e-mail. All objects are created with gmax. You can do anything you want to it, so as long as you don't sell my objects, in whole or in part. If you need any of the gmax files, just send me an e-mail. My e-mail address is in the zip. Made by Fern Marques, static aircraft by Dave P. March 2017. Thanks.
Posted Mar 4, 2017 12:30 by Fern Marques


1.24Mb (335 downloads)
RAF Lindholme is located 3.9 miles (6.3 km) south of Thorne and 6.9 miles (11.1 km) north east of Doncaster and was initially called RAF Hatfield Woodhouse and started life as an expansion scheme aerodrome built on the wide expanse of Hatfield moors, some five miles east of Doncaster. The site, to the east of the A614 Thorne to Bawtry road, was a mile south of the small village of Hatfield Woodhouse, the name first selected for the new station. Work began in the spring of 1938 taking in approximately 250 acres (1.0 km2) of pasture for the airfield itself and a further 150 for the camp and support facilities. RAF lindholme had a long a varied career, details of which cam be found at:- https://en.wikipedia.org/wiki/RAF_Lindholme Source:Wikipedia
Posted Mar 4, 2017 04:19 by Terry Boissel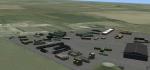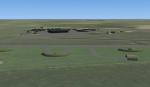 4.80Mb (272 downloads)
RAF Hutton Cranswick opened in January 1942 as a fighter airfield within No. 12 Group RAF. Unusually for the time its three runways were concrete "from new", many airfields (particularly fighter airfields) were initially built with grass runways which were later upgraded to concrete. Many squadrons rotated through the airfield including 610, 19, 308 (City of Kraków), 316 (City of Warsaw), 195, 306 (City of Torun), 302 (City of Poznan), 315 (City of Deblin), 234, 168 and No. 170 Squadron RAF. From December 1943, the Anti-Aircraft Co-operation 291 Squadron was formed at the airfield for target towing and similar uses. Whilst in use by 291 other fighter squadrons continued to rotate through including 401, 403, 412, 441, 442, 443 (all flying Supermarine Spitfires) and 439 using Hawker Typhoons. The final unit to operate from Hutton Cranswick was No. 124 Squadron RAF using Spitfire IXs. The station closed in 1946 and has reverted back to farm land, an industrial site now stands were the tech site was situated and the tower became a house. Source:Wikipedia
Posted Feb 27, 2017 09:16 by Terry Boissel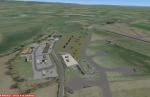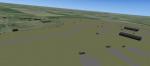 1.56Mb (237 downloads)
RAF Dalton was named after a local village although it was closer to RAF Topcliffe who it was intended to be the satellite for. RAF Dalton was home to No. 102 Squadron beginning in November 1941. No. 102 Squadron returned to Topcliffe in June 1942 and for a time Dalton hosted No. 1652 Heavy Conversion Unit (HCU) flying Halifaxes. The airfield was improved in 1942 and in early 1943 was allocated to No. 6 Group Royal Canadian Air Force (RCAF). Canadian squadrons stationed here at one time or another included No. 428 Squadron, No. 424 Squadron, No. 420 Squadron, and No. 1666 Heavy Conversion Unit (which moved to RAF Wombleton in October 1943). The station also housed no. 1691 Bomber Gunnery Flight (BGF) RCAF and its successor, No. 1695 Bomber Defence Training Flight (BDTF) RCAF, the last RCAF unit to serve at this station. In November 1944, control passed from No. 6 Group to the new No. 7 (Training) Group. By August 1945 all units at Dalton were disbanded or transferred and the Station closed in 1946. Source:Wikipedia
Posted Feb 25, 2017 09:18 by Terry Boissel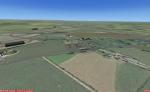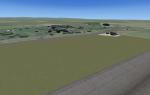 2.55Mb (182 downloads)
The airfield was opened in 1941 for use by the Royal Air Force (RAF) but by 1942 the aerodrome had been taken over by the Royal Canadian Air Force (RCAF) for training as part of No. 6 Group RCAF. The station is now more famously known as the site of Croft Circuit, a motor racing circuit which hosts various car championships including the British Touring Car Championship. Source:Wikipedia
Posted Feb 22, 2017 12:34 by Terry Boissel