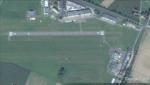 10.54Mb (862 downloads)
Photoreal scenery for Aachen-Merzbruck airfield [EDKA]. By flightsimulation-freeware
Posted Nov 26, 2016 06:02 by flightsimulation-freeware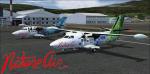 4.12Mb (946 downloads)
Nature Air AI 2016-2017 FS2004 / FSX package. Nature Air completes traffic pack (Costa Rica) AI for FS2004 and FSX. Includes the new Let 410 aircraft, textures, complete AI flight plans for high season 2016-2017 and instructions. Excellent for use with the Mega Costa Rica Pack and the landscape of Roberto J. Leiva. Designed by Santiago Spears
Posted Nov 21, 2016 20:17 by Santiago Spears

0.58Mb (168 downloads)
Here is the missing Airport terminal building for previous FSX-Chileka Int Airport Photoreal 20. (Below)
Posted Nov 19, 2016 15:50 by Peter M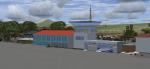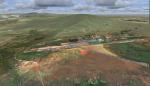 59.38Mb (378 downloads)
Photoreal scenery of Chileka Airport located in Blanytre, Malawi. (See fix above)
Posted Nov 18, 2016 06:14 by Peter M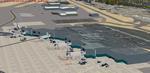 8.27Mb (445 downloads)
Billing KBIL, Montana, for FSX. Completely re-done. Lots of custom buildings. Realish. The only additional files required is my Lights SS V2+ object library, but only if you don't already have it installed. If you don't already have it, you can download it here: By Sidney Schwartz
Posted Nov 17, 2016 08:21 by uploader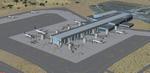 6.36Mb (2125 downloads)
Larnaka LCLK, Cyprus, for FSX. Completely re-done. Adds new terminal and taxiways. Custom buildings. Realish. The only additional files required is my Lights SS V2+ object library, link below. By Sidney Schwartz
Posted Nov 13, 2016 03:04 by uploader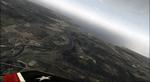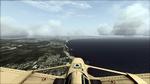 180.37Mb (781 downloads)
VFR Photoscenery of Valparaiso Province from North (Quintero) to South (Laguna Verde valley) in Chile. About 2.000 km2 intervention that brings up to fsx the current urban density, neighborhoods, forests and the most important iconic 3d objects you can recognize from a real VFR flight. This project uses FTX Vector as it main complement (only for the shapes of the coast). Also uses satellite background DAY/NIGHT, SPRING/ FALL / WINTER Photoscenery for Ritoque, Aconcagua, Concon, Embalse Los Aromos, Salinas, Borde Costero de Vina del Mar, Tranque La Luz, Penuelas. Recomended to use (as an option) with my airport projects. SCVM, SCER, SCRD, SCSN, SCCV, SCIR, SCEL.
Posted Nov 3, 2016 16:34 by Orlando Veas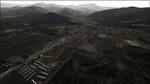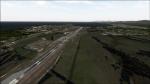 52.32Mb (608 downloads)
Makeover of 5 FSX airports located in Valparaiso Province in Chile. SCER, SCRD, SCSN, SCIR, and SCCV (Region Metropolitana). Layout is modified following satellite coordinates including background DAY/NIGHT, SPRING/ FALL AND WINTER Photoscenery. (+ 3d objects)
Posted Nov 3, 2016 12:55 by Orlando Veas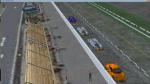 0.00Mb (412 downloads)
Important LimeRock 4 FSX Update 10/30/2016 - Mesh Correction - If you have downloaded and installed LimeRock4FSX, please replace CVX_PROJECT.bgl with this new update. This update smooths out the down hill track that leads to Lime Rock 4 FSX's straight, as illustrated in this video. https://www.youtube.com/watch?v=S5ocy1HFVJw&feature=youtu.be Note - although smoothed out significantly, observe in the video, that when reaching the bottom of the hill when over 140 MPH, you might still leave the ground for a moment - but in the slower approach's, the Le Mans 4 FSX Cobra Prototype 65 remains on the ground when entering the straight. With mt best regards, Orion -
Posted Oct 30, 2016 22:17 by Orion K. Daley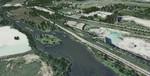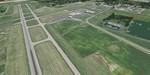 210.64Mb (328 downloads)
Lewis University Airport, Romeoville Illinois. 1 meter/pixel resolution. This is a summer day only scenery, It has no seasonal variations. All the structures are from FSX's own library BGLs. With no texture files it allows you to keep the framerate high. I tested it with FSX: Acceleration. It will probably work with P3D.
Posted Oct 30, 2016 08:20 by Mike Leitz