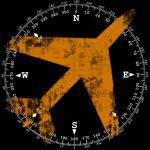 8.22Mb (231 downloads)
This photoreal addon scenery covers a small area of the Palouse River Falls located in southeast Washington. The Palouse Falls lies on the Palouse River, about 4 mi (6 km) upstream of the confluence with the Snake River in southeast Washington, United States. The falls are 198 ft (60 m) in height. They consist of an upper falls with a drop around 20 ft (6.1 m), which lies 1,000 ft (305 m) north-northwest of the main drop, and a lower falls, with a drop of 198 ft (60 m). For P3D and FSX.
Posted Nov 27, 2017 04:43 by JackRiordan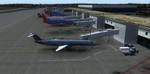 0.82Mb (567 downloads)
KPVD, Theodore Francis Green State Airport, Providence, Rhode Island, USA, for FSX. Complete new setup, done with ADE, from satellite images. T.F. Green Airport is 6 miles south of Providence. It is a public international airport, categorized by the FAA as a small hub primary commercial service facility. Tim van Ringen
Posted Nov 22, 2017 01:33 by uploader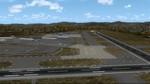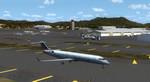 0.71Mb (512 downloads)
KROA, Roanoke-Blacksburg Regional Airport, USA VA, for FSX. Completely new setup done with ADE. Roanoke Airport is a regional airfield in the heart of the state of Virginia in the Roanoke valley. Complete with taxiway shoulders, taxisigns, terminal apron, GA parking, heliport, and cargoramp. Rwy06 has an offset ILS. Happy landings. Tim van Ringen
Posted Nov 8, 2017 10:11 by uploader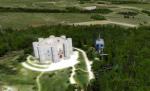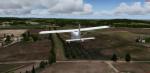 3.74Mb (602 downloads)
New version 1.1 including the airfield BA06 missing in previous version. Castel del Monte is a 13th-century citadel and castle situated on a hill in Andria in the Apulia region of southeast Italy. It was built during the 1240s by the Emperor Frederick II, who had inherited the lands from his mother Constance of Sicily. The site is protected as a World Heritage Site. The scenery includes the small airport of Castel del Monte.(BA06)
Posted Oct 31, 2017 09:24 by Dario "Vic Dabor" Bortot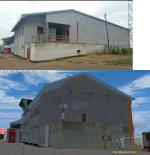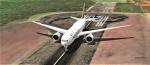 181.78Mb (542 downloads)
(*UPDATE 3.0--> 29-OCTOBER-2017) **Whats New**: - Night textures finally added - Re-modelled and re-positioned buildings. - Control Tower retextured with photoreal textures. - Terminal retextured with photoreal textures. - VIP terminal redesigned and retextured with photoreal textures. - runway changed to asphault - Fence near VIP area added - Photorealistic ground and taxiway textures - Photorealistic runway textures - Added localizer - Added grass - New runwaylights
Posted Oct 29, 2017 07:15 by Peter Mbirima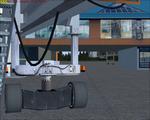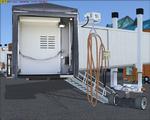 54.35Mb (986 downloads)
This software package contains the latest version of Tallinn airport with new taxiways, extended runway (3490 m), new TWR frequency (135.900 MHz) and surrounding obstacles. It is backward compatible with FSX SP2. The scenery was highly optimized to allow all-weather operations. NAV data including SIDs/STARs, waypoints and RNAV routes within Tallinn FIR are up to date (AIRAC effective date 3 AUG 2017). Real NAV charts were helpfully provided by the Estonian ANS (EANS). Weather Explorer is a stand-alone program requiring Microsoft .NET Framework 4.7 or later.
Posted Oct 28, 2017 07:38 by Uploader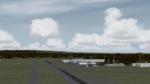 2.07Mb (332 downloads)
This is a self-contained scenery package for FSX and Prepar3D. It doesn't work in FS9. There is another version in Simviation that works in FS9. I added the paved runway 09-27. Done on 20171016. By Fern Marques
Posted Oct 16, 2017 14:08 by Fern Marques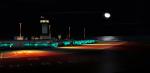 62.87Mb (533 downloads)
Located just off the coast of Marathon Florida, this scenery is a unique little concept. Specifically designed for amphibious aircraft, picturesque textures and location. Perfect for the recreational flyer.
Posted Oct 9, 2017 01:30 by Mark Piccolo - Soarfly Concepts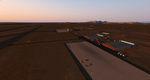 31.77Mb (299 downloads)
Ghat HLGT Libya Scenery for FSX/P3D Ghat is a medium-sized airport located in the south-west of Libya, near Algerian border, and 10 miles north of the city of Ghat. In early 2010s Ghat was undergoing major renovatios, but civil war in Libya has put these plans on hold. While all runways and taxiways were recently repaved, new passenger terminal is still unfinished, and air traffic is almost non-existent. Except from military and cargo planes, the only regular passenger flight to Ghat nowadays is Air Libyan from Tripoli: their A320 is visiting this place twice a week. By Dmitriy Kozyrev
Posted Oct 5, 2017 03:15 by uploader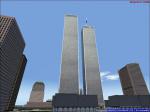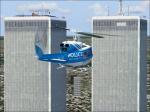 7.29Mb (2536 downloads)
FS2004/FSX Scenery--World Trade Center Twin Towers, New York, NY. Scenery created by Luis Jimenez, owner of Tico Sim, This is beta version, not landeable, no night lights, no effects, and needs further work to correct some problems and improve other things.
Posted Oct 2, 2017 11:28 by MrocznyLuzio