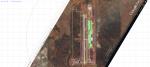 2.33Mb (368 downloads)
ADEX based scenery GOBD, Dakar in Senegal
Posted Sep 20, 2018 19:15 by Sergey Stoyanov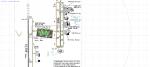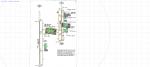 10.34Mb (328 downloads)
ADEX based scenery of DNMM, Lagos in Nigeria.
Posted Sep 20, 2018 12:55 by Sergey Stoyanov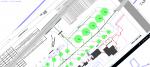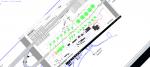 20.47Mb (353 downloads)
ADEX based LBBG- Burgas aiport, Bulgaria.
Posted Sep 18, 2018 10:31 by Sergey Stoyanov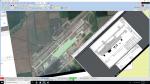 18.65Mb (209 downloads)
ADEX based URRP- Rostov na Donu, Russia.
Posted Sep 18, 2018 10:26 by Sergey Stoyanov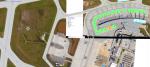 68.49Mb (607 downloads)
ADEX based CYWG - Winnipeg, Manitoba, Canada.
Posted Sep 18, 2018 10:17 by Sergey Stoyanov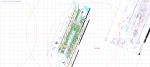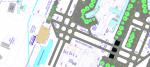 13.21Mb (1172 downloads)
ADEX based WSSS Singapore Changi.
Posted Sep 18, 2018 10:04 by Sergey Stoyanov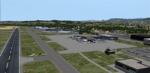 1.05Mb (354 downloads)
KTYS, Mc Ghee Tyson Airport, Tennessee USA, for FSX. New setup with thanks to Google Maps. Mc Ghee Tyson Airport is located south of Knoxville. It is a public and military airport and is served by several major airlines and connection carriers. Take note of a single disabled ILS/LOC that is now outtuned. In the stock FSX airport it belonged to Rwy-5R and I was unable to remove it. In real life Rwy-5R does not have an ILS/LOC. The other three rwys do. Tim van Ringen
Posted Sep 7, 2018 10:41 by uploader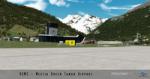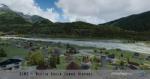 133.60Mb (364 downloads)
UGMS - Queen Tamar Airport Mestia, Georgia (country - not state) high detail scenery. The airfield in Mestia was named after Queen Tamar, who ruled the country in the 12th and 13th centuries. In 2010, the airfield was completely rebuilt. Before there was only a grass track whereas today there is a paved runway (02/20) of 1,200m length. Due to the high mountains and narrow valleys the approach is considered particularly demanding. To make matters worse, the airfield has no navigation aids. So you are completely dependent on good visibility. Since 2015 Vanilla Sky flies regularly to Natakhtari (near Tbilisi) and Kutaisi with a LET410. In 2017, more than 7,000 passengers were handled at Mestia Airport. A 70 percent increase over the previous year. We tried to reproduce the airfield as realistically as possible in the simulator. What is made somewhat complicated is the fact that it is not always welcome to shoot photos and also generally there is not much information about the place. By default, the airfield in P3D / FSX is not included. Nevertheless, it has been possible to achieve a coherent image and to accurately represent the demanding approach.
Posted Sep 2, 2018 07:58 by uploader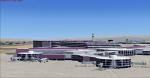 6.78Mb (1322 downloads)
Welcome to Las Vegas! McCarran airport has been updated for FSX. All Terminals are depicted, as are the west ramp structures and the new cargo facility. All of the structures are new. Taxiways now conform to the current FAA Airport Diagram (copy included).
Posted Aug 31, 2018 22:16 by Brett Delana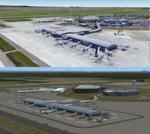 13.15Mb (1382 downloads)
KSMF Sacramento International Airport. All new features. Terminal B updated. Sacramento is used by about 10 million passengers per years and 118000 flights by most of the major US airlines with Southwest being the most prominent. By Sidney Schwartz
Posted Aug 30, 2018 03:05 by uploader