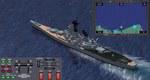 88.37Mb (1203 downloads)
FSX Iowa Class BBs All four Iowa Class Battleships are modeled in their 1980s configuration. The ships are controllable with hard after landing decks, animated turrets, guns and custom special effects. By Dave Carroll
Posted Jul 4, 2016 05:09 by utc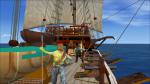 13.30Mb (1158 downloads)
FSX/FS2004 Four-masted galleone Revenge from 1577. Revenge was in 1588 the flagship from Sir Francis Drake in the great battle against the Spanish Great Armada. 1590 she was the flagship from the vice admiral Richard Grenville hunting the Spanish silver fleet at the Azores. 1591 she sank in a storm. The Sim-model is almost complete rigged with hundreds of ropes and has twenty two animated guns. Twentyseven cameras let you explore the whole ship: All the upper decks and you can enjoy the sailors views from high above in the masts. The effects allows you to fire broadsides to starboard and port seperatly. The model is supposed to run in Acceleration and P3D (not tested) and also successfully tested in FS2004. FSDS 3.5 model made by Erwin Welker
Posted Jun 13, 2016 03:48 by Erwin Welker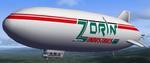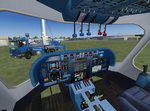 21.94Mb (2555 downloads)
FSX FlightPort Zeppelin NT. The Zeppelin was built with FSDS3.5. Features are multi LOD-model with animations for FSX. Fully operable virtual cockpit, lighting and effects. A repaintset and four repaints are included. Please note that DirectX10 features are not implemented. By Thomas Roehl, Joerg Hammes and Stefan Medelnik.
Posted Jun 10, 2016 02:48 by uploader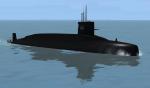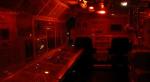 42.37Mb (2066 downloads)
FSX Pilotable french nuclear Submarines Le Redoutable and Le Foudroyant. That boats had 8.000 tons submerged and a length of 128m/420 ft with a power of 16.000 shp. They was in commision between 1971 and 2008. Armed with 16 nuclear missiles and 4 torpedotubes for torpedos or SM-39 Exocet missiles. The Le Redoutable lies now as museum ship in Cherbourg. The Ai-model was buildt by Sebastien Viale. The features for the pilotable version (no animations) with real submarine sounds and real photographs from the museum ship in Cherbourg used for panel windows are by Erwin Welker
Posted Jun 4, 2016 05:51 by Erwin Welker
0.78Mb (331 downloads)
Fixes missing textures of the USN All Task Forces _Patuxent ship.
Posted May 11, 2016 19:26 by Antonio Diaz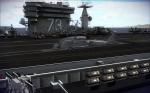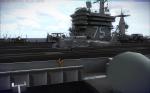 165.33Mb (4309 downloads)
For FSX complete pack with 10 Nimitz class aircraft carriers and escorts. Carriers: CVN-68 Nimitz, CVN-69 D.D. Einsenhower, CVN-70 Carl Vinson, CVN-71 Theodore Roosevelt, CVN-72 Abraham Lincoln, CVN-73 George Washington, CVN-74 John C. Stennis, CVN-75 Harry S. Truman, CVN-76 Ronald Reagan, CVN-77 Ronald Reagan. Credits included. Requires AI Carriers
Posted May 10, 2016 02:05 by Antonio Diaz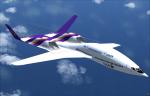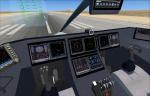 20.26Mb (3292 downloads)
This is an FSX update for the FS2004 fictional concept airliner Honyaku. Included are four passenger and two cargo models of six different airlines.The package features a 2D panel and a new FSX compatibel VC configuration. New smoke and burner flame effects have been added and some FDE corrections had to be made as well to make the model flyable in FSX. Original model for FS2004 by Christian Drawz, Emirates livery by Andreas Koch, all FSX updates and new 2D panel by Michael Pook.
Posted Apr 6, 2016 08:58 by Michael Pook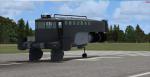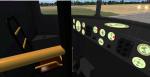 17.50Mb (417 downloads)
Turan Transport Vanship by Mellin - Version 1.0.0. Vanships come from "Last Exile" and "Last Exile: Silver Wing Fam" animes. This is a passenger type of Vanship, used in kingdom of Turan. It takes up to 20 passengers, and needs at least 2 people to pilot it (main pilot and a navi) plus one replacer, plus 4 additional inside 4 crow's nests. It appears in early concept art for first Last Exile series - that is how Claus's vanship supposed to look like. More information about Vanships can be found on Last Exile wiki: http://lastexile.wikia.com/wiki/Vanship. If you are interested with updates check: https://onedrive.live.com/redir?resid=D237841111C490A2!2260&authkey=!AH7-0hC4wWiAuiY&ithint=folder%2ctxt
Posted Mar 17, 2016 10:25 by Piotr Mellin Malicki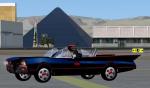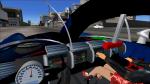 4.46Mb (1080 downloads)
FSX, Acceleration, P3D, FS2004, Vintage Batmobile from 1966. Batmans impressive car from the famous TV-series, now with a modernized Batman and a pretty Robina. The sim model provides a 2D-panel and a detailed VC with animated covers for the very special instrument panel. The car has animatet braking chutes and Batray- and rocketboost-effects. FDE tuning made by Knud Kristofferson. FSDS 3.5 model with panel by Erwin Welker
Posted Mar 15, 2016 04:56 by Erwin Welker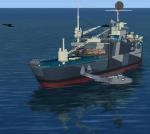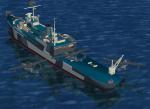 11.89Mb (1148 downloads)
FSX/Acceleration/FS2004/P3D-Package seaplane tender USS Curritck with Martin PBM-5 Mariner flying boat. That ship was able to carry and provide service to one and more seaplanes. It served during WWII and later in the Korean war. This package contains WWII versions in camouflage, one as pilotable variant and three different ai-boats. The pilotoble ship has a photorealistic navigation bridge with many virtual decks views, five animated guns and an animated crane which puts a PBM5 Martin Mariner from the deck down to the water surface. Then the flying boat performs a take off with sound. Twentythree cameras let you explore the whole ship: The deck, the photorelistic hanger, the animated guns, the crane and the take off of the Mariner. The Martin Mariner is a part reduced model, made from Paul Clawson's freeware FSDS source. The FSDS 3.5 ship model with all its features and configuration is made by Erwin Welker
Posted Mar 14, 2016 06:07 by Erwin Welker