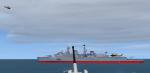 1.68Mb (560 downloads)
FSX/Acceleration County class destroyer HMS Devonshire for ai-usage. The ship was armed with Sea Slug and Sea Cat missiles and was launched in 1960. It carried one Westland Wessex helicopter. One of those helicopters is parked on the heli deck, a second one flies circles arround the ai-boat. This ship is supposed to be used with ai-carriers2 (config example included) or for ai-traffic. FSDS 3.5 model by Erwin Welker
Posted Aug 18, 2016 05:27 by Erwin Welker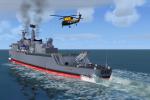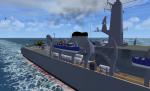 8.72Mb (1150 downloads)
FSX/Acceleration County class destroyer HMS Devonshire. The ship was armed with Sea Slug and Sea Cat missiles and was launched in 1960. It carried one Westland Wessex helicopter. The FS-model is extremly detailed and has many animations like the flight of the Wessex heli or the launch of two Sea Slug missiles. Nineteen cameras let you explore the whole ship or watch teh animations. The effects allows you to fire the main guns to starboard and port seperatly. The model is supposed to run in P3D but the boat and its effects are not yet testet. FSDS 3.5 model and all configurations by Erwin Welker
Posted Aug 12, 2016 05:41 by Erwin Welker
0.00Mb (537 downloads)
For installing engine smoke effect on any of your FSX aircraft, (Some adjustment will be needed for the position of the smoke, as every aircraft is different). the files are for 2, 3 or 4 engine aircraft with single exhaust ports on each engine, both Prop and Jet are catered for. If you have dual exhaust ported engines, you will need to make considerable adjustments to the xml gauge files. DON'T FORGET to BACKUP existing cfg files before editing!
Posted Jul 13, 2016 11:10 by Maverick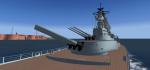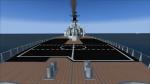 0.22Mb (403 downloads)
FSX Added views for the IOWA-Class Battleship package from Dave Carroll. Requires "icbdc01.zip". Eightteen camera views let you explore the huge ship, from the bow to the stern, from the upper observation station to the control station in front of the rear deck. Just copy and paste my camera definitions somewhere into the aircraft.cfg. Camera configuration by Erwin Welker
Posted Jul 13, 2016 03:05 by Erwin Welker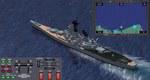 88.37Mb (1316 downloads)
FSX Iowa Class BBs All four Iowa Class Battleships are modeled in their 1980s configuration. The ships are controllable with hard after landing decks, animated turrets, guns and custom special effects. By Dave Carroll
Posted Jul 4, 2016 05:09 by utc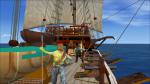 13.30Mb (1237 downloads)
FSX/FS2004 Four-masted galleone Revenge from 1577. Revenge was in 1588 the flagship from Sir Francis Drake in the great battle against the Spanish Great Armada. 1590 she was the flagship from the vice admiral Richard Grenville hunting the Spanish silver fleet at the Azores. 1591 she sank in a storm. The Sim-model is almost complete rigged with hundreds of ropes and has twenty two animated guns. Twentyseven cameras let you explore the whole ship: All the upper decks and you can enjoy the sailors views from high above in the masts. The effects allows you to fire broadsides to starboard and port seperatly. The model is supposed to run in Acceleration and P3D (not tested) and also successfully tested in FS2004. FSDS 3.5 model made by Erwin Welker
Posted Jun 13, 2016 03:48 by Erwin Welker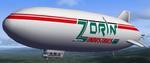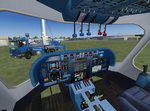 21.94Mb (2673 downloads)
FSX FlightPort Zeppelin NT. The Zeppelin was built with FSDS3.5. Features are multi LOD-model with animations for FSX. Fully operable virtual cockpit, lighting and effects. A repaintset and four repaints are included. Please note that DirectX10 features are not implemented. By Thomas Roehl, Joerg Hammes and Stefan Medelnik.
Posted Jun 10, 2016 02:48 by uploader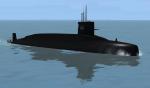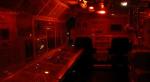 42.37Mb (2202 downloads)
FSX Pilotable french nuclear Submarines Le Redoutable and Le Foudroyant. That boats had 8.000 tons submerged and a length of 128m/420 ft with a power of 16.000 shp. They was in commision between 1971 and 2008. Armed with 16 nuclear missiles and 4 torpedotubes for torpedos or SM-39 Exocet missiles. The Le Redoutable lies now as museum ship in Cherbourg. The Ai-model was buildt by Sebastien Viale. The features for the pilotable version (no animations) with real submarine sounds and real photographs from the museum ship in Cherbourg used for panel windows are by Erwin Welker
Posted Jun 4, 2016 05:51 by Erwin Welker
0.78Mb (343 downloads)
Fixes missing textures of the USN All Task Forces _Patuxent ship.
Posted May 11, 2016 19:26 by Antonio Diaz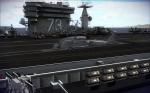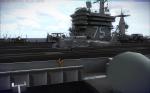 165.33Mb (4565 downloads)
For FSX complete pack with 10 Nimitz class aircraft carriers and escorts. Carriers: CVN-68 Nimitz, CVN-69 D.D. Einsenhower, CVN-70 Carl Vinson, CVN-71 Theodore Roosevelt, CVN-72 Abraham Lincoln, CVN-73 George Washington, CVN-74 John C. Stennis, CVN-75 Harry S. Truman, CVN-76 Ronald Reagan, CVN-77 Ronald Reagan. Credits included. Requires AI Carriers
Posted May 10, 2016 02:05 by Antonio Diaz