7.98Mb (152 downloads)
New Cyprus Airways Airbus A319-114 5B-DCW, textures for the payware Aerosoft Airbus A318/A319.
Posted Jun 1, 2018 17:49 by Sebastian Gutmann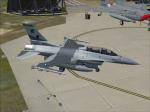 27.20Mb (221 downloads)
FSX PAF F-16D. Textures for the payware 666/Iris F-16. Textures to represent a Pakistan Air Force F-16D Block 52 of the No. 9 Squadron "Griffins". Authentic livery with correct camo pattern and real world markings. Bonus skin depicting USAF delivery markings. Only compatible with the 666/Iris F-16D. Repaint by Murtaza Akbar.
Posted Jun 1, 2018 11:19 by Murtaza Akbar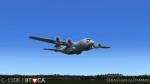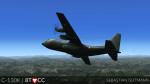 10.16Mb (352 downloads)
Austrian Air Force Lockheed C-130K Hercules Fleet Package (including: 8T-CA, 8T-CB, 8T-CC), textures for the payware Captain Sim C-130 X-perience.
Posted Jun 1, 2018 05:39 by Sebastian Gutmann
10.41Mb (54 downloads)
Tassili Airlines 7T-VIP travail aerien textures only for the payware Carenado B1900D [UPDATED]
Posted May 26, 2018 17:18 by HADDAD M.A
10.82Mb (48 downloads)
Tassili Airlines 7T-VIO Travail aerien textures only for the payware Carenado B1900D
Posted May 26, 2018 17:11 by HADDAD M.A
11.12Mb (54 downloads)
Tassili Airlines 7T-VIO textures only for the payware Carenado B1900D [UPDATED]
Posted May 26, 2018 17:04 by HADDAD M.A
3.25Mb (85 downloads)
Tasilli airlines 7T-WUH Livery for the payware milviz bell407
Posted May 26, 2018 16:50 by HADDAD M.A
32.74Mb (60 downloads)
Algerian AF northern green Camo ES-38 textures for the payware Nemeth Design AS355N
Posted May 26, 2018 16:39 by HADDAD M.A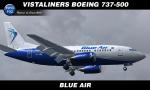 33.21Mb (66 downloads)
Algerian AF Dessert Camo ES-78 textures for the payware Nemeth Design AS355N
Posted May 11, 2018 13:46 by HADDAD M.A
32.28Mb (45 downloads)
Algerian Gendarmerie EG-72 textures for the payware Nemeth Design AS355N
Posted May 11, 2018 13:20 by HADDAD M.A