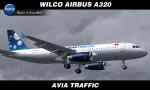 77.66Mb (101 downloads)
FSX/P3D Nordica textures only for payware Carenado ATR 72-500 model. Repaint by Sergey Gleba aka serg09. Link to my products on SimMarket: http://secure.simmarket.com/paintsim.mhtml
Posted Oct 31, 2020 06:02 by Sergey Gleba aka serg09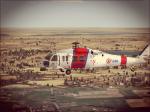 1.42Mb (83 downloads)
Polish Navy SAR textures for the payware Cerasim UH 60 Black Hawk. Texture by Voteh.
Posted Oct 30, 2020 12:59 by Voiteh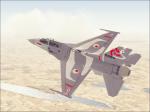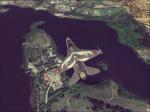 3.64Mb (76 downloads)
Polish Airforce textures for the payware IRIS F16D. Texture by Voiteh
Posted Oct 25, 2020 04:53 by Voiteh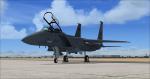 9.74Mb (119 downloads)
Textures only for the payware MILVIZ F-15E Strike Eagle, this livery represents an F-15E from the 17th Weapons Squadron based at Nellis Air Force Base Nevada. Hopefully you enjoy this addition to the FSX Acceleration MILVIZ F-15E Strike Eagle. https://milviz.com/flight/products/F15E/index.php
Posted Oct 22, 2020 14:01 by Dustin Kosman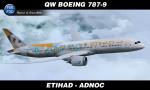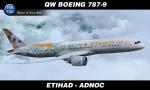 83.08Mb (85 downloads)
P3D/FSX QualityWings Boeing 787-9 GE in Etihad Airways "Adnoc" textures for the payware QualityWings Simulations model. Repaint by Sergey Gleba aka serg09. Link to my products on SimMarket: http://secure.simmarket.com/paintsim.mhtml
Posted Oct 21, 2020 12:22 by Sergey Gleba aka serg09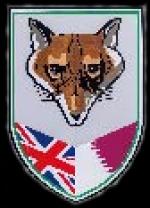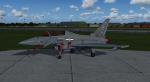 8.68Mb (64 downloads)
Textures for Dino Cattaneo's payware EF2000 Typhoon T3 in the recent 12 Squadron Colours. Find product at https://secure.simmarket.com/indiafoxtecho-eurofighter-typhoon-fsx-p3d.phtml
Posted Oct 18, 2020 01:22 by Ash Oxley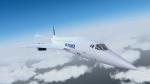 0.43Mb (121 downloads)
Air France F-BTSC textures for thr epayware P3D/FSX DC designs Concorde. Gives accurate livery points.
Posted Oct 12, 2020 01:34 by Kelvin Keeble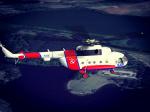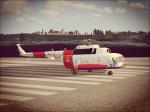 9.22Mb (67 downloads)
Polish Navy SAR texures for the payware Nemeth Designs Mi17 . Textures by Voiteh.
Posted Oct 12, 2020 01:30 by Voiteh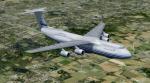 34.08Mb (107 downloads)
Fictional textures for the payware C185F SKYWAGON FSX/P3D by Carenado
Posted Oct 12, 2020 00:36 by JALopezR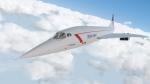 0.49Mb (77 downloads)
BA Landor G-BOAE 1985 textures for the payware DC designs Concorde. Gives accurate livery point
Posted Oct 9, 2020 18:07 by Kelvin Keeble