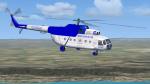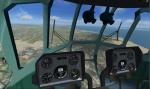 32.36Mb (5997 downloads)
AeroGaviota Mil Mi-8 helicopter with simple but functioning virtual cockpit (VC). AeroGaviota is a passenger charter airline based in Havana, Cuba at the Playa Baracoa Airport. They operate tourist/scenic flights using their several Russian Mi-8 helicopters. Textures by kilocharlie1. Model by V. Zhyhulskiy.
Posted Dec 9, 2012 02:22 by kilocharlie1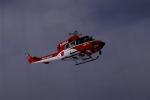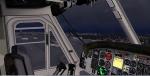 14.59Mb (13660 downloads)
Bell 412 ER Team DRF pack for Microsoft Flight Simulator FSX. DRF is the German Air Rescue service. Full updated for FSX. Model by Hovercontrol with full VC and interior.
Posted Nov 14, 2012 18:22 by Fritz Meier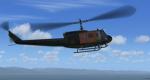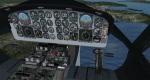 6.78Mb (10110 downloads)
Bell UH 1D SAR 71 "Anneliese" package modified for FSX. Model by Jordan Moore. Sounds by Manuel Gonzalez. Textures by Dirk Brandenburg. VC modified for FSX by Mike Litze.
Posted Nov 12, 2012 07:41 by Fritz Meier
0.72Mb (2695 downloads)
Textures for the freeware EC 135 by Heiko Richter updated by Danny Garnier. This repaint is the EC 135 of SAMU Air Rescue 94 based at the Hospital of Creteil, Paris.
Posted Nov 2, 2012 05:58 by Greenhopper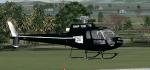 2.82Mb (251 downloads)
Textures only for the Nemeth AS 350 in fictional Oklahoma Highway Patrol. These officers put their lives on the line every day. Just want to show my appreciation!
Posted Oct 27, 2012 16:56 by Lloyd Horton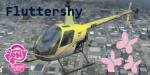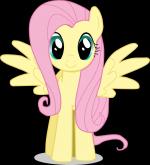 0.99Mb (496 downloads)
Fluttershy textures for the default FSX Robinson R22. Textures based off of Hasbro's My Little Pony Friendship is magic series. Repaint Textures By:Fay "Twitchy" Cheung
Posted Oct 6, 2012 05:09 by Daniel A.B.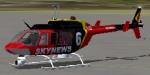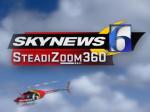 3.42Mb (1105 downloads)
The 206L Sky News 6 is a real world helicopter from Northeastern Oklahoma. This is a repaint for the Bell 206L Longranger by: Alan Devins
Posted Oct 1, 2012 11:35 by Jerry Green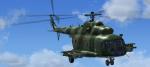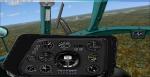 18.35Mb (7653 downloads)
I updated Vladimir Zhyhulskiy's FS2004 Mil Mi-8MT/T replacing the incompatible gauges in the 2D and VC panels with his An-12Bk and An-26 gauges. Includes both 2d and VC panels.
Posted Sep 29, 2012 04:57 by Michael E. Roberts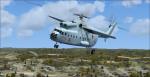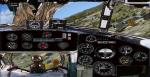 9.33Mb (3379 downloads)
I updated Vladimir Zhyhulskiy's FS 2002 - Helicopter Mi-6. Heavy soviet transport helicopter. I added the zibom MI-6 2D panel that I replaced the gauges with Zhyhulskiy's An-12Bk and An-26 gauges. I also replaced the sound with Kazunori Ito's MI-12 Homer sound set. No VC panel.
Posted Sep 25, 2012 22:47 by Michael E. Roberts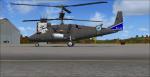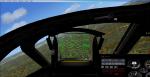 31.66Mb (5008 downloads)
I updated Kazunori Ito's FS2002/FS2004 Kamov Ka-52 Alligator to work in FSX by replacing the 2D panel with Daniel da Silva's FS2002 - KA-52 Hokum B Alligator set's Realistic Panel (the model does not work in FSX). I replaced the gauges with Vladimir Zhyhulskiy's Antonov An-12BK Soviet/Russian metric gauges and Henry Kelsall's TSR2 panel HUD with US/meteric selector. I also replaced the stock sound with Sergio Kauffman's Kamov Ka-50 Hokum FS2004 Sound Package. No retracable gear animations. No VC Panel.
Posted Sep 24, 2012 09:35 by Michael E. Roberts