2.88Mb (934 downloads)
This is a fix for the Shawn Lund "FS2004 X-49A Speedhawk U.S. Army Experimental" to make it FSX compatible. Included are: the UH-60 Panel & Update to give it the original panels (VC and 2D), Updated CFG to remove the non-existent vertical fin strobe, and thumbnail for the texture.
Posted Jun 13, 2014 07:18 by Michael E. Roberts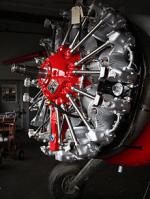 1.93Mb (1296 downloads)
This is an update to the H-21 sound file. It no longer cranks every 30 seconds when in outside views. It is great for radial engine helicopters like the Piasecki H-21, Sikorsky CH-34, S-55, S-58, and Mil MI-4.
Posted Jun 12, 2014 11:54 by Michael E. Roberts

0.68Mb (355 downloads)
Repaint of the default Bell 206B in a fiction SpaceX texture. Repaint includes the SpaceX company logo and the Dragon capsule logo. SpaceX is an American company advancing private spaceflight, and has been awarded a supply contract for the International Space Station by NASA.
Posted Jun 7, 2014 13:58 by Harrison Bartlett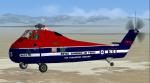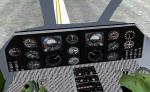 8.44Mb (1214 downloads)
The package features several updates for the CH-34, recently uploaded by Michael E. Roberts (required), to make it work properly in FSX Acceleration. The glass is now transparent, the sound is working now and a new basic VC (with non-functioning gauges)as well as smoke effect have been added. Updates by Michael Pook.
Posted Jun 3, 2014 17:21 by Michael Pook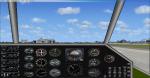 18.40Mb (2556 downloads)
This is an update to the John Van Voorhis FS2004 Sikorsky CH34 Choctaw Helicopter. The panel has been re-gauged for FSX , additional textures: six for the CH-34 and three for S-58 by various authors and texture thumbnails added. 2D panel only, no VC panel.
Posted Jun 3, 2014 02:15 by Michael E. Roberts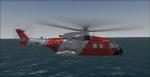 62.13Mb (1692 downloads)
This adds seat belt announcements,landing gear coming up and going down sounds and a landing gear position callout,to the FSX Default EH101 helicopter.
Posted Jun 1, 2014 04:36 by carl vokes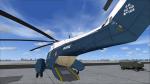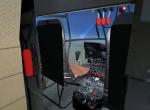 3.33Mb (935 downloads)
FSX Added views for all versions of the french Sud-Aviation Super Frelon Helicopter. There are six external and six internal cameras showing the best sides of the helicopter and its virtual cockpit and cabin. Configuration by Erwin Welker
Posted May 29, 2014 04:00 by Erwin Welker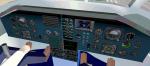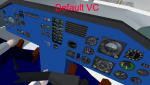 1.85Mb (665 downloads)
This is a VC and 2D panel update for the Sikorsky S61N, recently uploaded by Michael E. Roberts, so credits for the model go to him. It features a different gauge configuration and a more realistic panel color. By Michael Pook
Posted May 27, 2014 04:16 by Michael Pook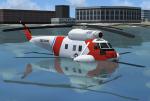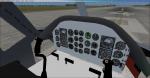 31.00Mb (3860 downloads)
This is an update to the Nate Rosenstrauch FS2002/FS2004 Sikorsky HH-52 Sea Guardian. The 2D and VC panels have been re-gauged for FSX, two textures for The US Coast Guard included with thumbnails. Has both 2D and VC panels.
Posted May 27, 2014 02:10 by Michael E. Roberts
0.01Mb (1705 downloads)
Just drop the S61 XML file into your s61 gauge folder and allow it to over-write the existing rotor_n2 gauge, this fixes the N2 needle on the S-61L and N. And/or likewise replace the s76 XML files in your S76 gauge folder. This will give you working engine gauges in both VC and 2D panels o the S-76
Posted May 27, 2014 00:11 by Michael E. Roberts