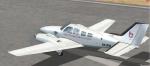 2.21Mb (182 downloads)
IPN ESIME textures only for the default Beechcraft Baron 58
Posted May 21, 2020 10:12 by Axel Miranda Roque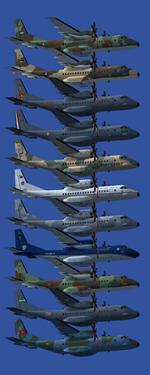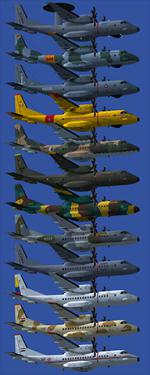 116.94Mb (1470 downloads)
23 completely new HD-textures with overworked base files for the CASA C-295 by Premier Aircraft Design: Algerian AF, Austrian AF (fictional), Bangladesh Army, Brazilian AF (MP), Chilean Navy (MP), Czech AF, EADS, EADS (AEW), Ecuadorian AF, Egyptian AF Camo, Egyptian AF White, Indonesian AF, Jordanian AF, Kazakhstan AF, Mexican AF, Oman AF, Philippine AF, Polish AF, RCAF (MP), Saudi Arabian AF, Thai Army, Uzbekistan AF and Vietnamese AF. I modified the panel as well, but the original one is included. Credit goes to Jean-Pierre Brisard & Bob May from Premier Aircraft Design: https://www.premaircraft.com/index.html Will not work in P3D v4+. Enjoy and Greetz, Dagobert
Posted May 17, 2020 05:02 by Dagobert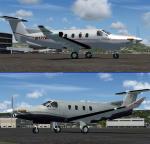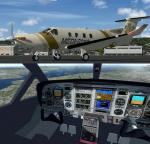 26.51Mb (2982 downloads)
Pilatus PC-12 FSX Native Pack for FSX and P3D 4. Fixed wrong prop direction. Original FS2002 model converted to FSX native format and compatible with FSX and P3D including v.4.5. Multiple liveries included. Virtual cockpit. Original model by Brian Gladden. Assembled using the original pack from Michael Pook. FSX and Prepar3Dv4 Adaptations by Speedbird77.
Posted May 14, 2020 11:08 by anon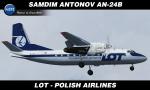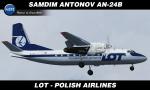 3.59Mb (283 downloads)
Samdim Antonov An-24B v3 LOT Polish Airlines livery. Texture only for freeware Samdim An-24B v3 model. Repaint by Sergey Gleba aka serg09. Link to my products on SimMarket: http://secure.simmarket.com/paintsim.mhtml
Posted Apr 30, 2020 11:14 by Sergey Gleba aka serg09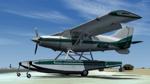 83.96Mb (1430 downloads)
Designed for FS2004, now available as FSX native. Features 6 models, specular and bump mapping throughout, custom gauges, sounds, effects and more. P3DV4 version included (no PBR). By Eagle Rotorcraft Simulations
Posted Apr 29, 2020 12:00 by George Arana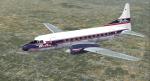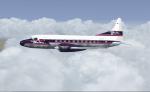 3.73Mb (122 downloads)
FS9/FSX Delta Convair 580 textures for the Greg Pepper Convair 580. Two Delta engine textures will render backwards which is unavoidable with only one side of engine provided. Delta textures by Gary Harper.
Posted Apr 25, 2020 18:07 by Gary Harper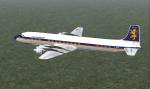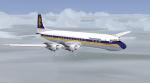 8.34Mb (149 downloads)
FS9/FSX Caledonian Airways textures for the Calclassic DC-7C. Caledonian textures by Gary Harper.
Posted Apr 20, 2020 22:13 by Gary Harper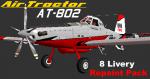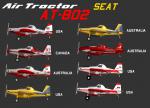 89.20Mb (758 downloads)
This is a high definition repaint pack for the FSN wheeled version of the AT-802. The AT-802 SEAT or Single Engine Air Tankers have been used widely across the world. Mainly in North America and Australia. The AT-802 is capable of operating on dirt strips and remote refill locations due to it's small size and ability to work from rough strips. This capability is widely used in Australia. The AT-802 is used widely in the US as a contracted initial attack aircraft for the USFS. But it is largly overshadowed by the large contracted air tankers the USFS uses. It's 2 competitors in North America are mainly the the Bombardier/Viking CL-415/215T Super Scooper and the Grumman/Marsh S-2F3AT Turbo Tracker flown by Cal Fire. The S-2 and CL-415s both carry more than 1,000 gallons. Making the AT-802's 800 gallon capacity the smallest of the category. It is also slower than it's twin engine competitors. Still a viable platform, used in pairs in tandem to add to the effectiveness of drops similar to the use of the CL-415, the 802s can also be used as lead / air attack platforms. More powerful versions of the AT-802 variants are currently being flight tested. The new derivative, the AT-1002 is larger and more powerful 802 was first flight tested in late 2013. It is still in development, but will be capable of carrying 1,000 gallons of retardant/water and carry nearly twice the fuel of the 802s currently. Making the 1002 closer in performance to the other aircraft in it's category. This repaint pack represents 8 liveries for several operators in the United States, Canada, and Australia. Repaints by Nicholas Mitchell.
Posted Apr 7, 2020 08:15 by Nicholas Mitchell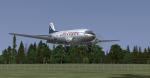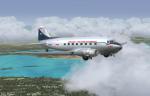 4.96Mb (94 downloads)
FSX Trans Texas Airways DC-3 textures for Awesome 4 some DC-3 by James Eden and John Murchison. Trans Texas textures by Gary Harper.
Posted Apr 4, 2020 15:27 by Gary Harper
56.40Mb (1850 downloads)
This package contains a FS-X native conversion of all my original Piaggio P-166 models developed for FS-2002/2004. All versions are included: P-166A, P-166BL-2, P-166CL-2, P-166M, P-166S, P-166DL-3 and P-166DP-1. The 3D models are virtually the same, so these are fairly simple models. Yet they come with a VC (no 2D panel this time!). With respect to the FS-2002/2004 releases, they come with very much improved panels, in two flavors: Piston and Turboprop. Gauges developed by Milton Shupe & Scott Thomas for the Aero Commander / Turbo Commander Aircraft series, and Edgar Guinart López of Aeroproyecto for the Embraer 110. Other Gauges from my own Piaggio P-180 & PD-808. Also Included is a brand-new flight model redeveloped from scratch. The 3D models are mildly improved, with a proper pilot figure, main panel backlighting and bump-mapping. Please refer to the Reference and Checklist pages provided via the FS Kneeboard for flying and operating instructions. Models converted with Arno Gerretsen's Model Converter X. The Piaggio P-166 is a light small twin. An Exotic twin-engine prop that sold all over the world including America, UK, and Australia. Its origin is traced Back to the Piaggio P-136, a light amphibian, which the P-166 keeps the wings, the engines and the tail planes. The first P-166A flew in November 1957. The aircraft was still in production in the early 21st century in an improved turboprop version, the P-166DP-1.
Posted Apr 2, 2020 10:58 by Mario Noriega